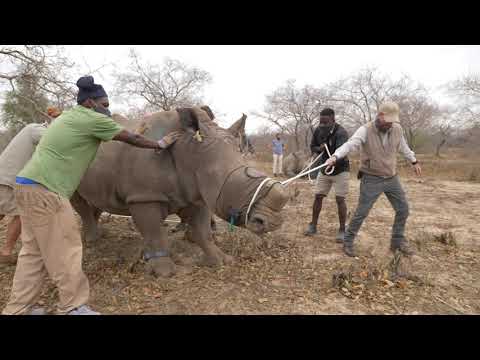 WATCH Orphaned Rhinos Successfully Returned to the Wild Together
Thanks to a team of kind and caring human beings in South Africa, two rhinos that were orphaned after losing their mothers to poachers, have been returned to the wild. Award-winning photographer and filmmaker Justin Sullivan filmed the moving journey these two rhino 'best friends' were taken on in order to release them into the Greater […]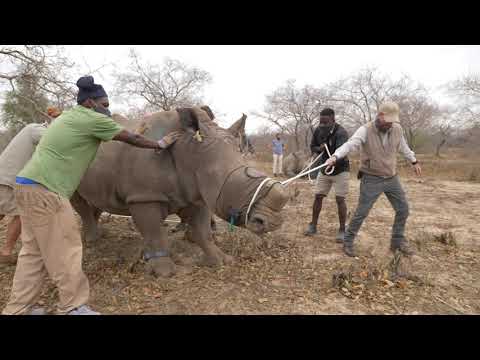 Thanks to a team of kind and caring human beings in South Africa, two rhinos that were orphaned after losing their mothers to poachers, have been returned to the wild. Award-winning photographer and filmmaker Justin Sullivan filmed the moving journey these two rhino 'best friends' were taken on in order to release them into the Greater Kruger area…
The two young males lost their mothers on reserves when they were only calves, and were moved to the Hoedspruit Endangered Species Centre (HESC) where they were paired together to increase their chances of survival. They have been together ever since.
The beautiful bond between Balu and Stompi has helped make their release less traumatic. They were darted together and taken by crate together to Balule Nature Reserve, where they took their first steps of freedom together. Those involved in the project say the two rhino were relaxed, and have integrated well back into the wild… offering hope that other orphaned rhino can also be returned to the bush.
To ensure they don't meet the same cruel fate as their mothers, both rhinos have been dehorned.
WATCH VIDEO: Rhino Orphans Return to Balule Nature Reserve
Balule Chairperson Sharon Haussmann attributes the fantastic success of this conservation story to the great teamwork between Balule and its partners, including the HESC, Wildscapes and Transfrontier Africa. And the bond between the two rhino.
Balule GM Ian Nowak says: "Welcome home boys! Balu & Stompi return to Balule Nature Reserve. Thanks to all who made this possible."
Follow Justin Sullivan on FB here, and visit his website here.