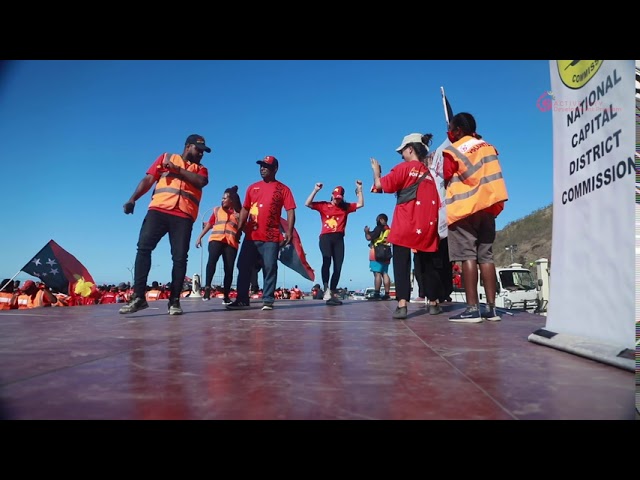 WATCH Papua New Guinea Celebrates Independence Day with HUGE Jerusalema Dance
While President Cyril Ramaphosa has urged South Africans to proudly celebrate Heritage Day – on Thursday 24 September – by taking on the Jerusalema Dance Challenge, SA will actually not be the first country to use the gospel hit song for national celebrations (watch video below)… In Papua New Guinea, which marked its 45th Independence […]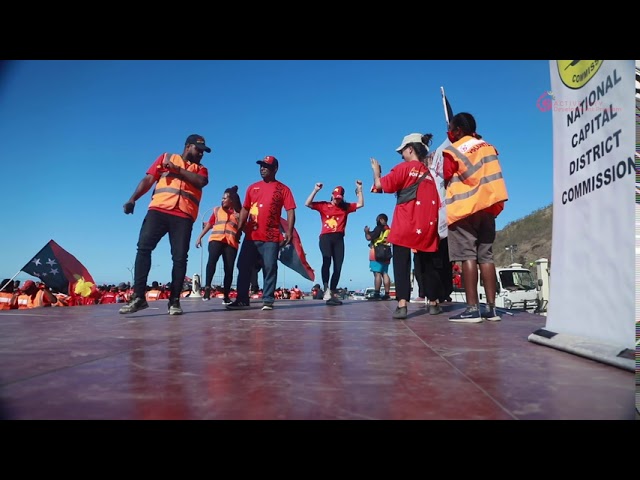 While President Cyril Ramaphosa has urged South Africans to proudly celebrate Heritage Day – on Thursday 24 September – by taking on the Jerusalema Dance Challenge, SA will actually not be the first country to use the gospel hit song for national celebrations (watch video below)…
In Papua New Guinea, which marked its 45th Independence Day (from Australia) on 16 September 2020, celebrations were held with a huge gathering of HUNDREDS of people participating in the biggest dance challenge ever, dancing to Jerusalema. Independence Day is easily the most hotly anticipated date in PNG's calendar, and with this year's protocols of physical distancing required, the South African song that's become an international phenomenon was a fantastic substitute for the normal celebrations.
The Active City Development Program (ACDP) in PNG says it organised the #jerusalemadancechallenge "to unite communities, tribes and people from all walks of life as One People". Hundreds of people met to dance at PNG's iconic Ela Beach and at the Independence Boulevard in the capital City, Port Moresby, says ACDP.
South African expat Jyoti Ishverlal, who is in PNG at the moment, said she proudly watched various groups take part in the independence walk and dance to the South African song by Master KG and featuring Nomcebo Zikode. "It has spread around the world," says Jyoti. "It's a wonderful feeling."
ACDP says it uses the power of fun and inclusive physical activity to offer empowerment and transformation to marginalized youths and at risk communities… which in turn creates a safer, more sustainable city and economy. And how fitting that it's a South African song that has enabled their latest event to be such a success.
The house and gospel fusion hit (over 147 million views on YouTube!) is President Cyril Ramaphosa's favourite song. Addressing the nation last week, the SA President asked all South Africans to take up the Jerusalema dance challenge on Heritage Day "and show the world what we are capable of – good music, good dance and good moves…"
WATCH VIDEO: Papua New Guinea celebrates Independence Day with Jerusalema Dance Challenge
The ACP thanked the Governor of Port Moresby, Hon. Powes Parkop, who also joined the dance challenge, the National Capital District Commission (NCDC), staff, sponsors and everyone who made the event possible for the Independence celebrations in PNG.
Carte Blanche, which recently had an exclusive interview with Master KG, describes Jerusalema as the Covid-19 theme song. You can watch the interview if you're overseas on Showmax International.