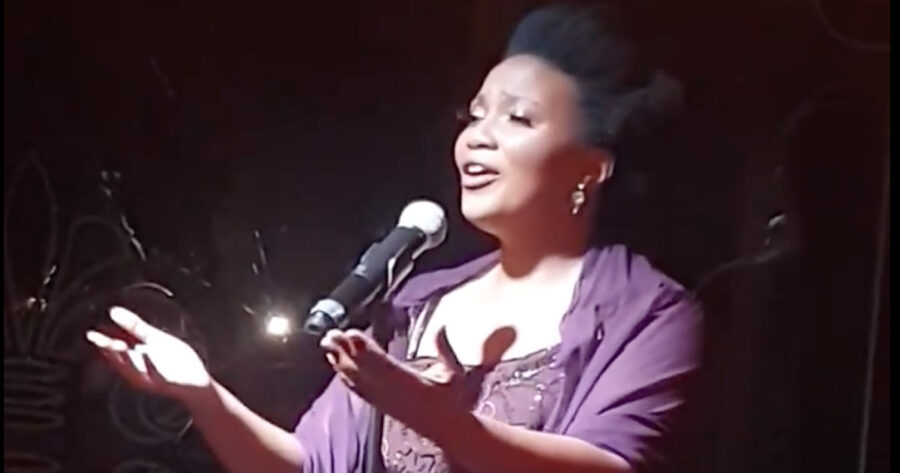 WATCH SA's Newest Singing Sensation, Soprano Star Hlumelo Ledwaba
There's a new star rising in South Africa. Hlumelo Ledwaba. And according to all who witnessed her breathtaking performing at a Soiree on Sunday evening, she's destined for the global stage. Watch below. Well known actor and performer Michael de Pinna (Yebo Gogo!) held the first of what promises to be a popular series of […]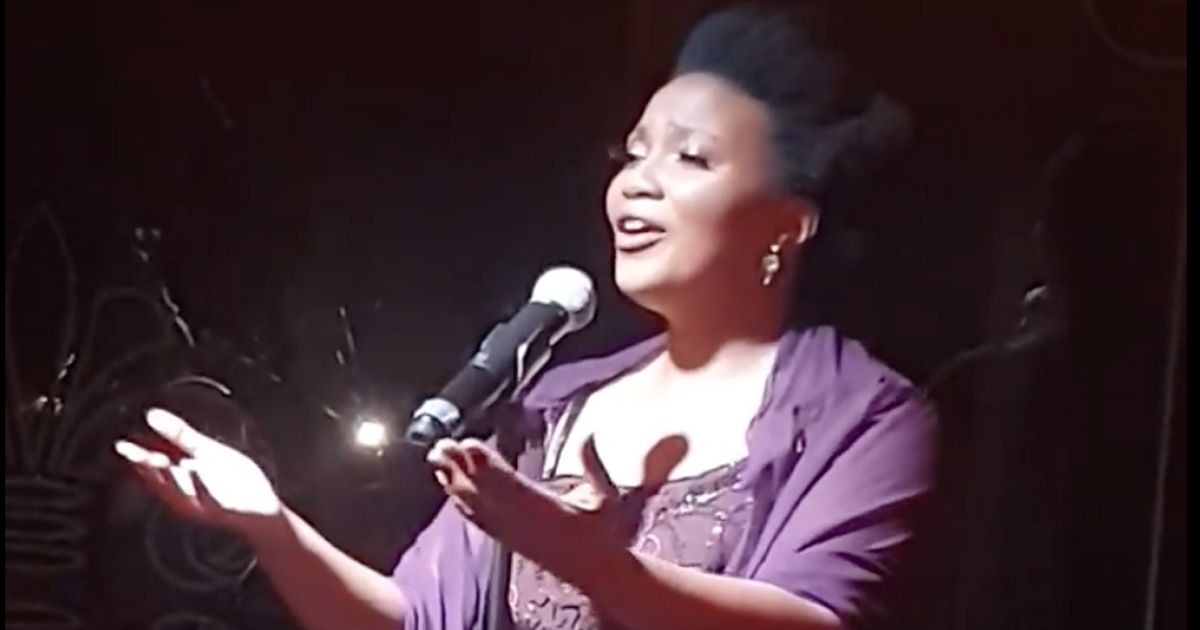 There's a new star rising in South Africa. Hlumelo Ledwaba. And according to all who witnessed her breathtaking performing at a Soiree on Sunday evening, she's destined for the global stage. Watch below.
Well known actor and performer Michael de Pinna (Yebo Gogo!) held the first of what promises to be a popular series of Soirees at the opening of The Causerie, at his elegant home in Atholl, Johannesburg, on 31 October. Billed 'Michael de Pinna presents…' the two musicians gave the gathering goosebumps, taking them on a nostalgic journey down memory lane during a powerful two-act performance with old favourites like 'Cheek to Cheek' and reminding them – after an endless lockdown – that 'Happy days are here again'!
Gauteng publicist Georg Knoke shared this video of 'Climb Every Mountain', performed by Hlumelo, and said: "A song so relevant to our times! Hlumela is a Wits MA student in Musicology and lecturer at #AFDA. I'm confident that the world stages are waiting for such talent! Bravo! This makes me a proud South African ? ❤! It's people that are so talented!"
WATCH Climb Every Mountain – performed by Hlumelo Ledwaba, South Africa's newest soprano star
According to the invitation, Hlumelo is also a sectional classical vocal lecturer who studies opera with Eugenie Chopin.
One of the guests at the soiree said "it should have been called A Star Is Born. Hlumelo Ledwaba is incredible. A Star. And Michael de Pinna makes the stars. Fabulous afternoon."
On Monday Michael said: "I want to thank everyone who helped make my opening night so perfect. I am truly humbled and thrilled with Hlumelo Ledwaba who is sensational onstage and off, and I am pleased to announce that this old boy has not lost his musical touch either. Now to buy a new wig! Soon bookings will be opening on Quicket for the 21st November and 12th December. Watch this space. The Causerie opened its doors last night."
Tickets are R400 and include snacks. There is also a bar available.