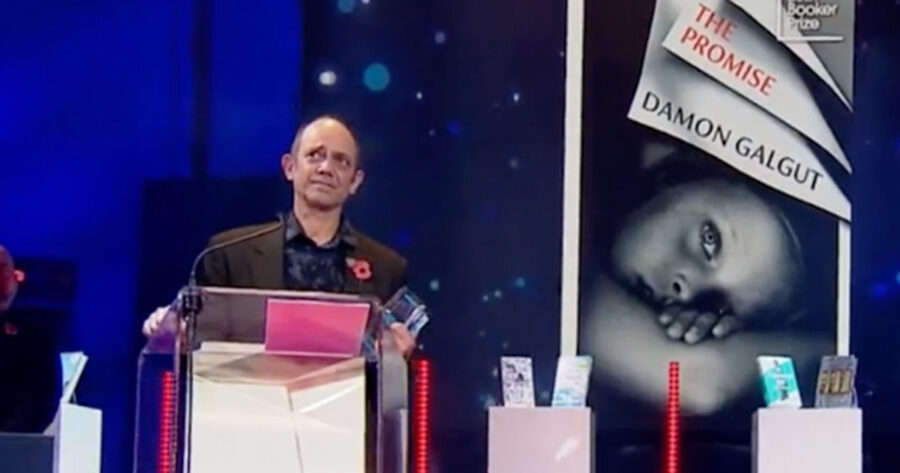 WATCH South African Novelist Damon Galgut Wins Booker Prize
South African novelist and playwright Damon Galgut has won the prestigious Booker Prize with his ninth novel, 'The Promise'. The announcement was made on Wednesday evening by Maya Jasanoff, chair of the 2021 judges, in a ceremony that was broadcast live to a global audience of millions by the BBC. Accepting the award, on stage, […]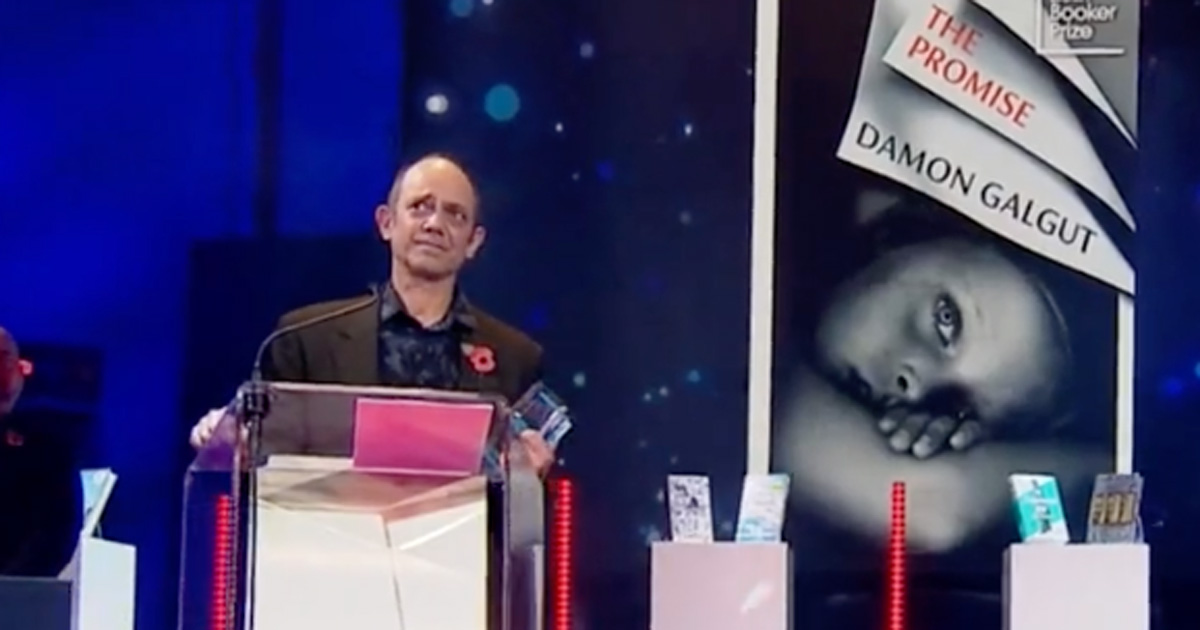 South African novelist and playwright Damon Galgut has won the prestigious Booker Prize with his ninth novel, 'The Promise'.
The announcement was made on Wednesday evening by Maya Jasanoff, chair of the 2021 judges, in a ceremony that was broadcast live to a global audience of millions by the BBC. Accepting the award, on stage, Damon (57) said: "It's taken a long while to get here, and now that I have I kind of feel like I shouldn't be here."
It was third time lucky for the SA author who was shortlisted back in 2003 and again in 2010. The prize is £50,000 although the prestige and recognition from the award goes way beyond that monetary value.
In a nod to fellow authors from Africa, Damon said: "I'd like to accept this on behalf of all the stories told and untold, the writers heard and unheard, from the remarkable continent I'm part of. Please keep listening to us, there's a lot more to come."
The Promise is set in South Africa in the '80s until recent times, during SA's transition out of apartheid. The book, published by Chatto & Windus, delivers some brutal emotional truths, as it "explores the interconnected relationships between the members of a diminishing white family through the sequential lens of four funerals," says the Booker Prize. It's the story of a family and a troubled land.
Vintage Books describes The Promise as charting "the crash and burn of a white South African family, living on a farm outside Pretoria. Confident, deft and quietly powerful, this is literary fiction at its finest."
The original idea for the novel came from a conversation Damon had with a friend who's the last surviving member of his family.
Last year's Booker Prize winner, Douglas Stuart, tweeted: "South Africa will be celebrating tonight! Huge congratulations to Damon Galgut on his win."
The Promise is Damon's first novel in seven years. His debut was published when he was just 17-years-old.
According to the Booker Prize's website: "Galgut is a multi-award-winning author, and two films have been made of his book The Quarry. He grew up in Pretoria, where The Promise is set, and now lives in Cape Town. When asked why he became a writer, he reveals he had lymphoma as a child, during which time he 'learned to associate books and stories with a certain kind of attention and comfort'. He is currently working on a collection of short stories."
WATCH South African author Damon Galgut wins the 2021 Booker Prize
If you love GREAT South African news from around the world, subscribe to SAPeople's podcast. Only the good stuff!
If you live abroad and want to stay connected to SA, subscribe here to Showmax International.
WATCH The Promise (excerpt)