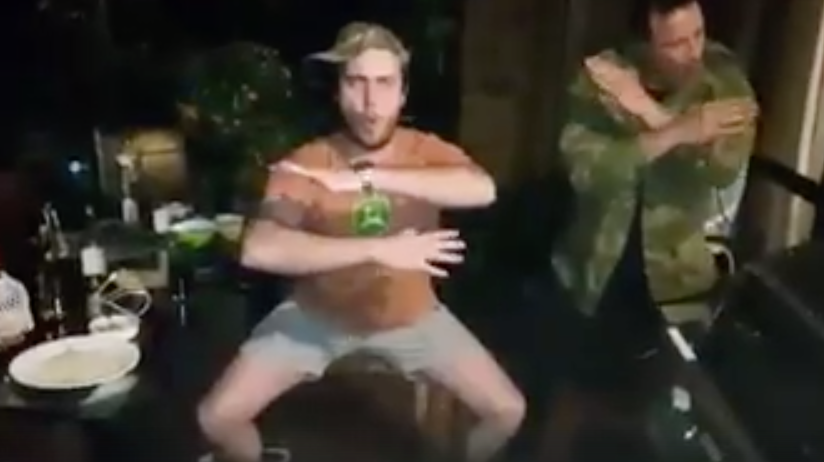 WATCH South Africans Perform 'The Samoosa' Haka
The New Zealand rugby team may be famous for its Haka… but the South African guys in this video give them a run for their money with their own passionate version… an ode to South Africa's delicious Samosa / Samoosa (a spicy triangular-shaped savoury that originates from India and which Meghan Markle recently enjoyed during […]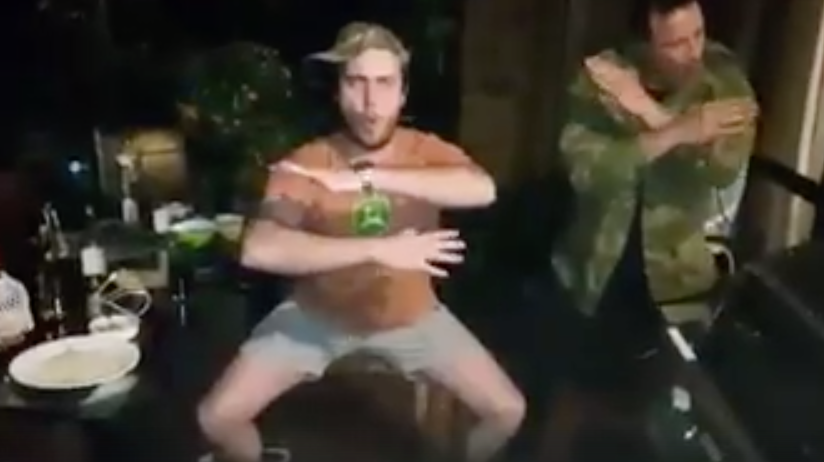 The New Zealand rugby team may be famous for its Haka… but the South African guys in this video give them a run for their money with their own passionate version… an ode to South Africa's delicious Samosa / Samoosa (a spicy triangular-shaped savoury that originates from India and which Meghan Markle recently enjoyed during her trip to South Africa!).
The video was uploaded a year ago by Brendan Shaw, but has gone viral again this month as the Rugby World Cup heats up in Japan, and there's been a little criticism for the All Blacks' haka in the past week.
Former UK footballer Gary Linker set off some controversy after tweeting about the haka: "Must be hard not to just laugh at this if you're the opposition." He has since removed the tweet and claimed he meant it must be hard to take it seriously when you've seen it so many times before.
However many say it is still a bucket-list item that they want to witness in real life. Yesterday, South Africa's neighbour Namibia had that 'honour'. After a very spirited haka (watch below), the defending champions New Zealand went on to rack up the biggest points tally of the RWC so far by running in 11 tries to hammer Namibia 71-9, and charge back to the top of Pool B.
The haka is a Maori ceremonial dance or war challenge.
But Brendan Shaw says: "Who needs the HAKA when you've got THE SAMOOSA?"
WATCH VIDEO: South Africans perform Samoosa version of the Haka
https://www.facebook.com/brendan.k.shaw/videos/10156807777899703/
WATCH All Black perform fierce Haka against Namibia on Sunday
According to The Sydney Morning Herald, from 1888 to 2006, the All Blacks performed the same Ka mate, Ka mate haka.
The haka words are: 
Ka Mate! Ka Mate! Ka ora! Ka ora!
Ka Mate! Ka Mate! Ka ora! Ka ora!
Tenei te tangata puhuru huru
Nana nei I tiki mai
Whakawhiti te ra
A upa … ne! ka upa …ne!
A upane kaupane whiti te ra!
Hi!
In English, the Ka Mate, Ka Mate Haka is translated as:
I die! I die! I live! I live!
I die! I die! I live! I live!
This is the hairy man
Who fetched the sun
And caused it to shine again
One upward step! Another upward step!
An upward step, another… the sun shines!
However, since 2006 Kapa O Pango has been added to the haka, which starts with "All Blacks, let me become one with the land". Read the full words here.
And if The Samoosa has you wanting a samoosa, try our samoosa / samosa recipe here.
Sources include: Reuters, SMH, World Rugby