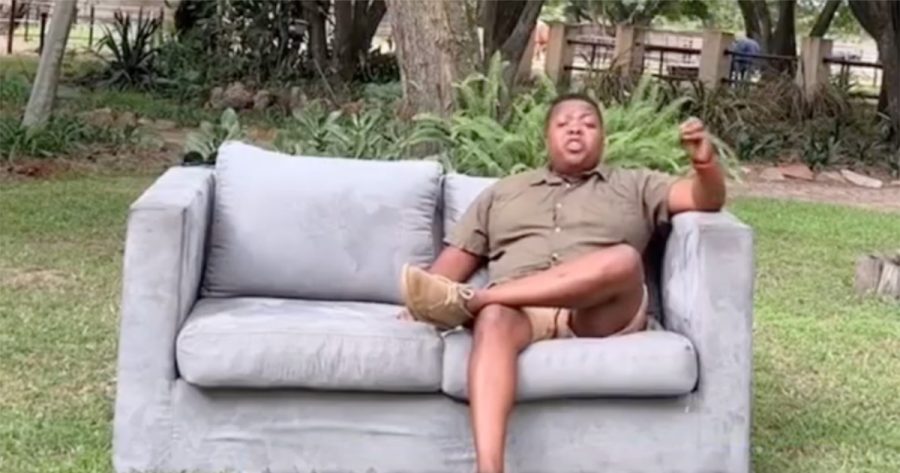 Hilarious safari with Mzansi's most expensive and famous couch – WATCH
Following revelations this morning that SARS has no record of the Phala Phala millions (that were found stuffed in President Cyril Ramaphosa's couch), South African comedian, actor and voice artist Themba Robin has produced another brilliant South African safari video! Watch below. As with his last hilarious safari footage about SA's potholes, Themba has again […]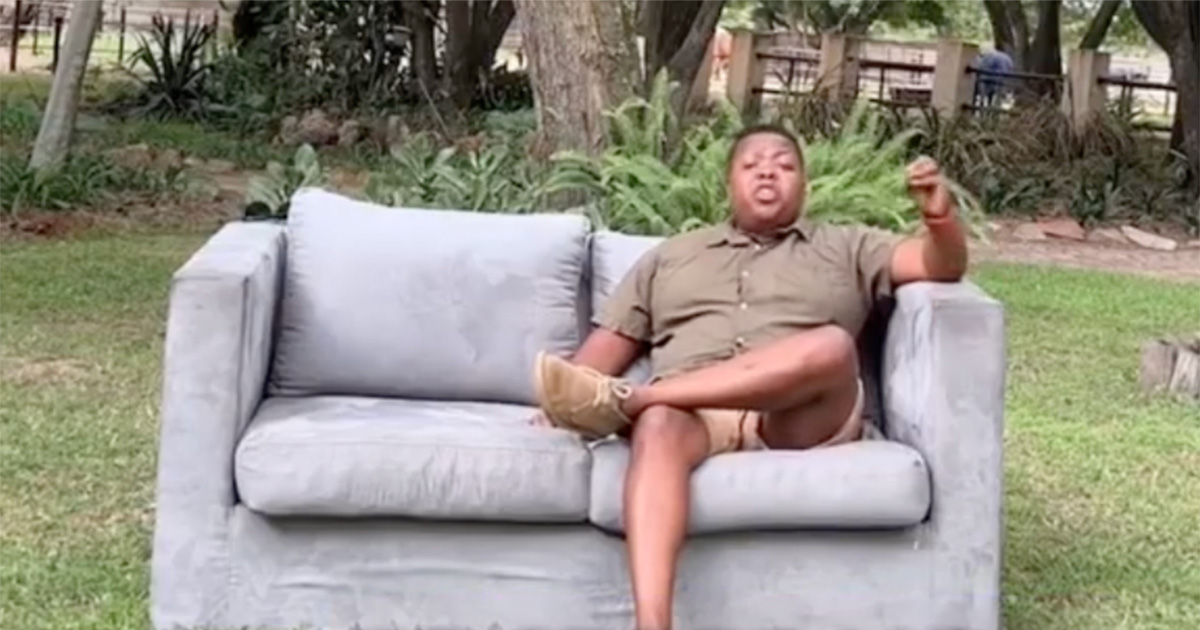 Following revelations this morning that SARS has no record of the Phala Phala millions (that were found stuffed in President Cyril Ramaphosa's couch), South African comedian, actor and voice artist Themba Robin has produced another brilliant South African safari video! Watch below.
As with his last hilarious safari footage about SA's potholes, Themba has again narrated this safari with a David Attenborough voice-over.
Themba jokes: "Nearly twisted an Ankole discovering this new species ?"
After welcoming viewers to the safari, Themba says: "Today in the leafy green bushes of South Africa, we see a rather unsuspicious looking couch… This my good friends, is the species Phala Phalaus Taxivadus."
He explains the premium couch's "truly Cyril experience" ("sorry, surreal") is its ability to store "more dirty secrets than its distant cousin, the casting couch" (R580-million to be exact), but says not much more is known as until recently it was a complete mystery to everyone, including the SA revenue service.
For anyone at home, who suspects they may have a Phala Phalaus Taxivadus in their lounge, Themba offers a simple test. "Simply take a 10 rand note, slip it into the couch and if SARS doesn't contact you within five to six working days for that R10, you my friend, may have your very own Phala Phalaus Taxivadus!"
WATCH A short story about Mzansi's most expensive and infamous couch – by Themba Robin
Themba's not just a funny man. He's also very Proudly South African! "Let's band together for a better future," he told SAPeople. "If we can laugh together we can find solutions together!"