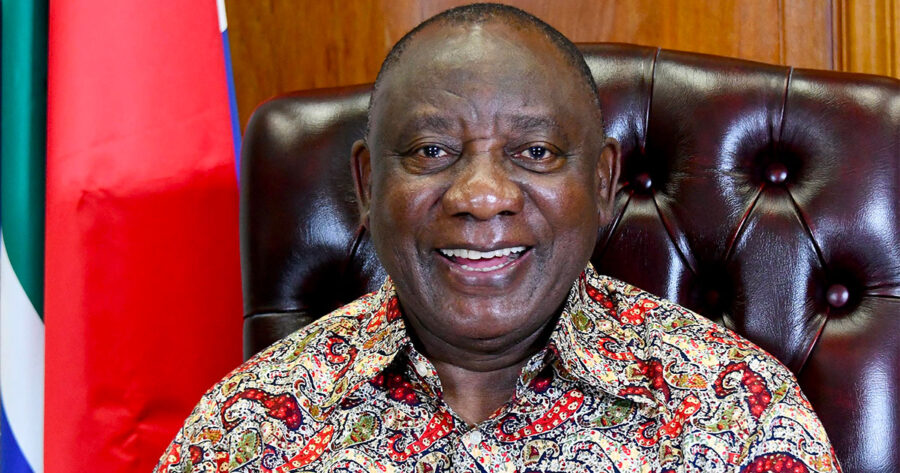 Welcome Back Mr President! Ramaphosa Returns to Work
South Africa's President Cyril Ramaphosa has ended a week of self-isolation which followed his positive test for COVID-19 on 12 December 2021. The President thanked all South Africans along with leaders and friends internationally who conveyed their good wishes during this period. In turn, the President said he wishes everyone infected with COVID-19 a safe […]
South Africa's President Cyril Ramaphosa has ended a week of self-isolation which followed his positive test for COVID-19 on 12 December 2021.
The President thanked all South Africans along with leaders and friends internationally who conveyed their good wishes during this period.
In turn, the President said he wishes everyone infected with COVID-19 a safe and speedy recovery.
The President has returned to duty and will chair the final Cabinet meeting for 2021 on Wednesday, 22 December 2021.
"President Ramaphosa repeats his call for everyone in the country to stay safe by being vaccinated, wearing face masks, washing or sanitising hands frequently, maintaining a social distance and avoiding gatherings," said the Presidency.
South Africa's Latest Covid-19 Stats
South Africa detected 15 465 new Covid-19 cases on Sunday.
According to the National Institute for Communicable Diseases (NICD), the majority of new cases in the past 24 hours were from KwaZulu-Natal (4 135), followed by Gauteng (3 582), Western Cape (2 849), Eastern Cape (1 303) and Free State (1 104), while the rest of the provinces recorded less than a thousand new infections.
The latest figures represent a positivity rate of 30.7%, pushing the total number of laboratory-confirmed cases to 3 308 074.
In addition, a further three people succumbed to complications related to the respiratory disease, bringing the death toll to 90 348 since the outbreak.
Meanwhile, 7 951 people are currently receiving treatment for the illness in hospital.
This brings the total number of distributed vaccines to 27 521 386, while 15 349 159 or 38.57% adults are now fully jabbed.