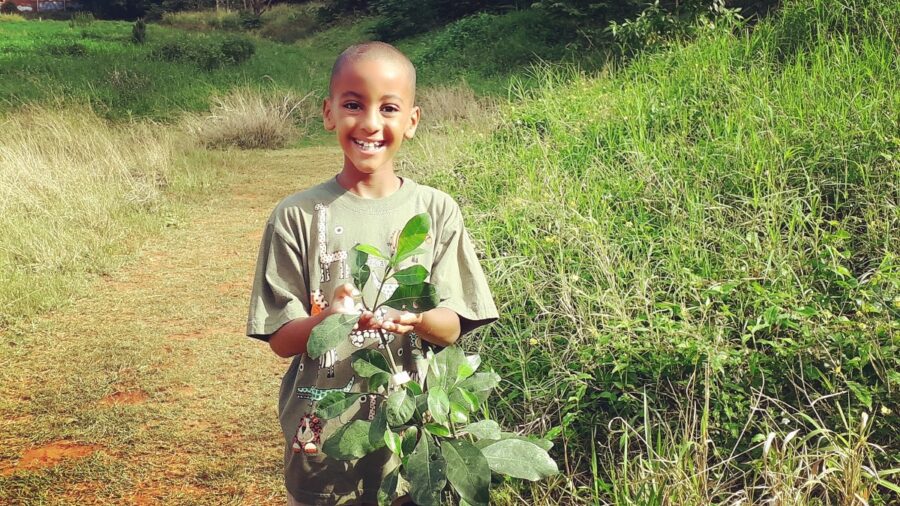 Young Durbanite Dedicates 10th Birthday to Plant 250 Trees and Complete an Aviary
Nine-year-old Romario Valentine is a pint-sized planet warrior and artist from Umhlanga, Durban. He has dedicated the last 4 years of his young life to protecting our planet… and has big planet-saving dreams for his tenth birthday. Fully focused on his passions, namely bird and marine conservation, climate change, and deforestation, Romario has remarkably already […]
Nine-year-old Romario Valentine is a pint-sized planet warrior and artist from Umhlanga, Durban. He has dedicated the last 4 years of his young life to protecting our planet… and has big planet-saving dreams for his tenth birthday.
Fully focused on his passions, namely bird and marine conservation, climate change, and deforestation, Romario has remarkably already achieved the following:
162 beach clean-ups,
planted over 26 trees across 4 continents, and
raised over R31 000 on BackaBuddy to support the Umgeni River Bird Park… something he did last year in lieu of birthday gifts.
A Rising star
Despite only being in grade 4, Romario has become a rising star in the conservation space.
He recently made history by becoming the youngest Ambassador for Ocean Sole, a Kenyan company that recycles flip flops that wash ashore, by transforming them into vibrant colourful marine and wildlife sculptures with the help of local artists.
On the 17th of June 2021, he was selected by the UNCCD "United Nations Convention to Combat Desertification" to highlight climate change and land degradation to represent them at their Desertification and Drought Day.
He has also been featured by The United Nations, 50/50, Extreme E's Virtual Series Launch, National Geographic Kids, Global Citizen, and appeared as one of 35 activists in "What a Wonderful World" a book by Leisa Stewart-Sharpe and Lydia Hill, to be released in the United Kingdom, August 2021.
Crowdfunding on BackaBuddy
Romario celebrates his 10th birthday on 26th July 2021, staying true to his selfless nature, he has once again decided to forgo birthday gifts to instead raise R30 000 on Backabuddy, to support two charities close to his heart, Birds of Eden and Zeitz Foundation.
Watch as Romario introduces his crowdfunding campaign:
As Romario blows out the candles on his birthday cake this year, he only has one wish, which is "to restore habitats for biodiversity and to leave a legacy for other children and generations to come"
Since the launch of his crowdfunding campaign, Romario has already raised over R12 500 towards his fundraising target, with contributions from 45 donors both locally and abroad.
Funds raised will allow him to fund the completion of a 30x30m aviary at 'Birds of Eden' in Plettenberg Bay, Western Cape which will house critically endangered abandoned African Grey Parrots.
He also hopes to plant 250 trees, in line with the Zeitz Foundation's goal to plant 1 million Acacia trees over the next 10 years to help decrease the effects of climate change and increase our biodiversity.
"I would like to see an International Children's Tree planting day. Where world leaders and tree organisations team up with schools and communities to plant trees together. Children involved in reforestation programs from a young age, will help them become better citizens for the environment and slow down global warming." – says Romario.
Support Romario's campaign on BackaBuddy, by clicking here:
https://www.backabuddy.co.za/romario-valentine-10th-birthday
Or visit the BackaBuddy.co.za homepage.
Alternatively make a donation via Snapscan:
https://pos.snapscan.io/qr/romario-10th-birthday
Follow Romario on Twitter: @artistromario