Carte Blanche: Chaos at Gauteng Driver's License Offices
Here's what's coming up on Carte Blanche this week – you can watch the show on Sunday 29 August in South Africa on DStv Now or stream it overseas in most countries on Showmax International from Tues 31 August if you're abroad. INVESTIGATE Drivers' Licence Jam As the grace period to renew drivers' licences was […]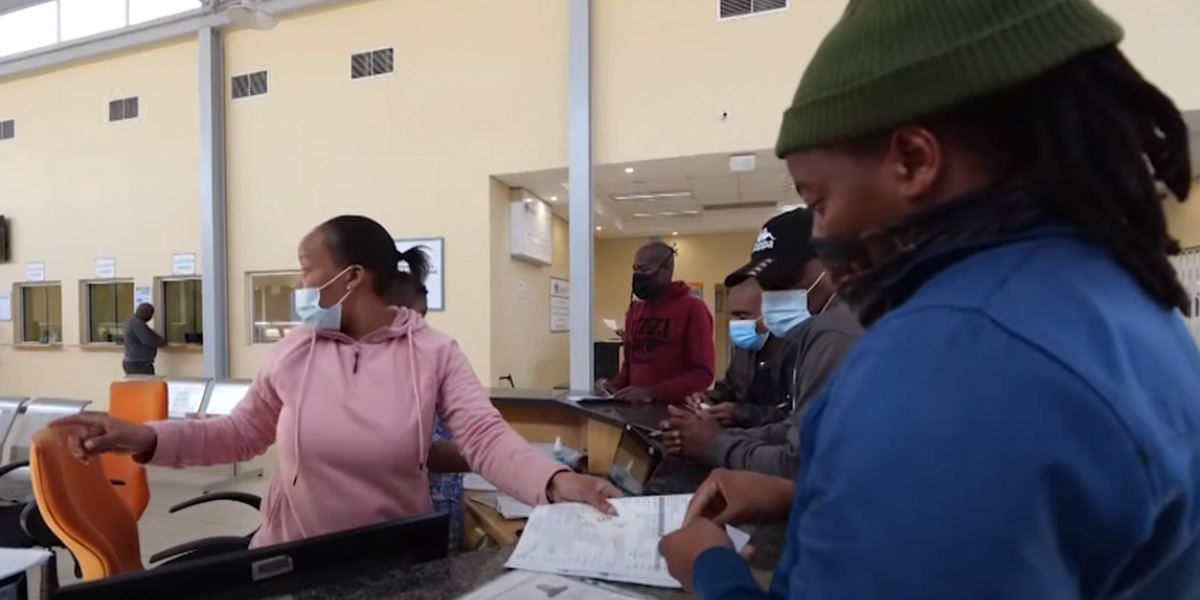 Here's what's coming up on Carte Blanche this week – you can watch the show on Sunday 29 August in South Africa on DStv Now or stream it overseas in most countries on Showmax International from Tues 31 August if you're abroad.
INVESTIGATE
Drivers' Licence Jam
As the grace period to renew drivers' licences was due to run out at the end of August in Gauteng, some law-abiding motorists were resorting to questionable measures to get a place in the queue. The eNaTIS online booking system was meant to cut down the time it takes to renew drivers' licences, but the opposite has happened and some desperate motorists have resorted to bribery. But those that refuse to break the law endure endless hours at the testing stations – if they are lucky to get a slot. What is the real problem and how will this crisis unfold? Carte Blanche accompanies Gauteng Transport MEC Jacob Mamabolo on an unannounced visit to get a measure of the situation and how he plans to fix it. (Producer: Joy Summers | Researcher: Tony Beamish | Presenter: Masa Kekana)
Presenter Masa Kekana says:
"The situation at Gauteng license offices is chaotic. Ordinary, law-abiding motorists find themselves resorting to criminality, having to bribe officials to get appointments. The alternative? Wait forever to get a booking slot and risk landing in hot water with traffic officers."
Watch the show overseas | Watch in SA on DStv Now
UPDATE: The Minister of Transport, Fikile Mbalula, has extended the deadline to the end of March 2022 for the renewal of vehicle licences that expired during the 2020 lockdown. This means that motorists who could not get slots to renew their licences are now able to remain legally on the road.
Pretoria's Nightmare Builder
His online marketing looks slick and professional: he promises an attractive one-stop service, which includes drafting building plans and conducting all negotiations with the Pretoria City Council. He talks a big game, with the paperwork to back it up. It's a dream for prospective clients looking for a trustworthy service provider once they're ready to invest in a big building project. Clients claim part of his modus operandi is that he's always available to start the project straight away but once he gets the mandate, his progress is poor and the excuses plentiful. If clients dare apply pressure, they say he simply walks away, having pocketed – in some cases – hundreds of thousands of rands. Several devastated clients say he leaves projects half-done and he never pays back the money. Carte Blanche investigates.(Producer: Eugene Botha | Presenter: Claire Mawisa)
Watch the show overseas | Watch in SA on DStv Now
Vaccines: The Ethical Dilemma
When the pandemic hit, the world cried out for a vaccine. Within a year, medical experts produced a variety of COVID-19 vaccines which have shifted the outlook for COVID-19's stranglehold on the globe – but only if a critical percentage choose to get jabbed. Are mandatory vaccinations the answer to get the world back to a pre-COVID norm, or do individuals who choose not to be vaccinated have a legal right to opt out? Globally, the move towards shifting the burden of the pandemic onto the unvaccinated is growing. But are we looking at a future wherein the unvaccinated will be marginalised? And how do we balance the freedom of individuals with the rights of society at large? (Producer: Stenette Grosskopf | Researcher: Laura Byrne | Presenter: Macfarlane Moleli)
Watch the show overseas | Watch in SA on DStv Now
LIVE LARGE
Napoléon's Nectar
In 1815, French Emperor Napoléon Bonaparte disembarked on the island of St. Helena in the South Atlantic Ocean – his home in exile for the last six years of his life. No doubt easing the burden of his mostly solitary stay, 30 bottles of Grand Constance, South Africa's oldest wine, were shipped to him each month. This year, a 200-year-old bottle of this wine, opened and recorked for auction, fetched a jaw-dropping R420,000. Carte Blanche delves into what could have motivated a rare wine collector to fork out so much for a piece of world wine heritage and meets one of the only people to have had a taste of the last few drops that are left.(Producer: Niel van Deventer | Journalist: Hendrik Hancke | Presenter: Derek Watts)
Watch the show overseas | Watch in SA on DStv Now
If you're in SA – you can watch Carte Blanche on DStv Now.
If you're overseas – you can watch #CarteBlanche from Tuesdays, and thousands of other popular local South African shows & movies by subscribing to Showmax International now. You can try it FREE for 14 days. 
Carte Blanche is on M-Net & M-Net HD [101], 29  August 2021 at 19:00 & again on M-Net Plus 1 [901] at 20:00
***
Please note: Carte Blanche is only available to international Showmax subscribers in Andorra, Australia, Austria, Belgium, Denmark, Finland, France, Germany, Greece, Iceland, Indonesia, Ireland, Italy, Liechtenstein, Luxembourg, Malta, Monaco, Netherlands, New Zealand, Norway, Portugal, San Marino, Spain, Sweden, Switzerland, United Kingdom. Not all titles are available in all territories. Showmax brings you the best South African series and movies, from the classics to the latest releases, from complete box sets to kids' favourites.