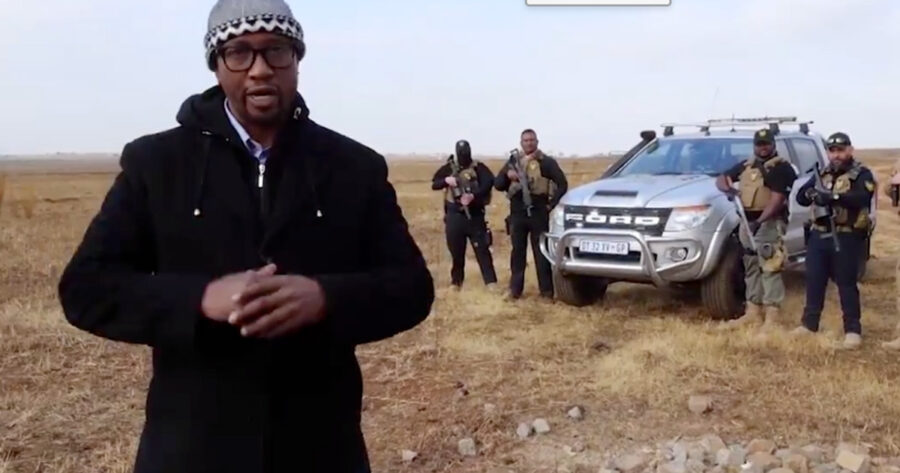 Carte Blanche Investigates Increase in Hijackers Pretending to be Cops in Gauteng
It was meant to be a quiet drive home from the office until an unmarked police vehicle pulled them over. "May I see your driver's licence please? Sir, please step out the vehicle," they said – a seemingly routine traffic stop in South Africa. Then out of the darkness, three gunmen emerged… Driver Beware: Blue […]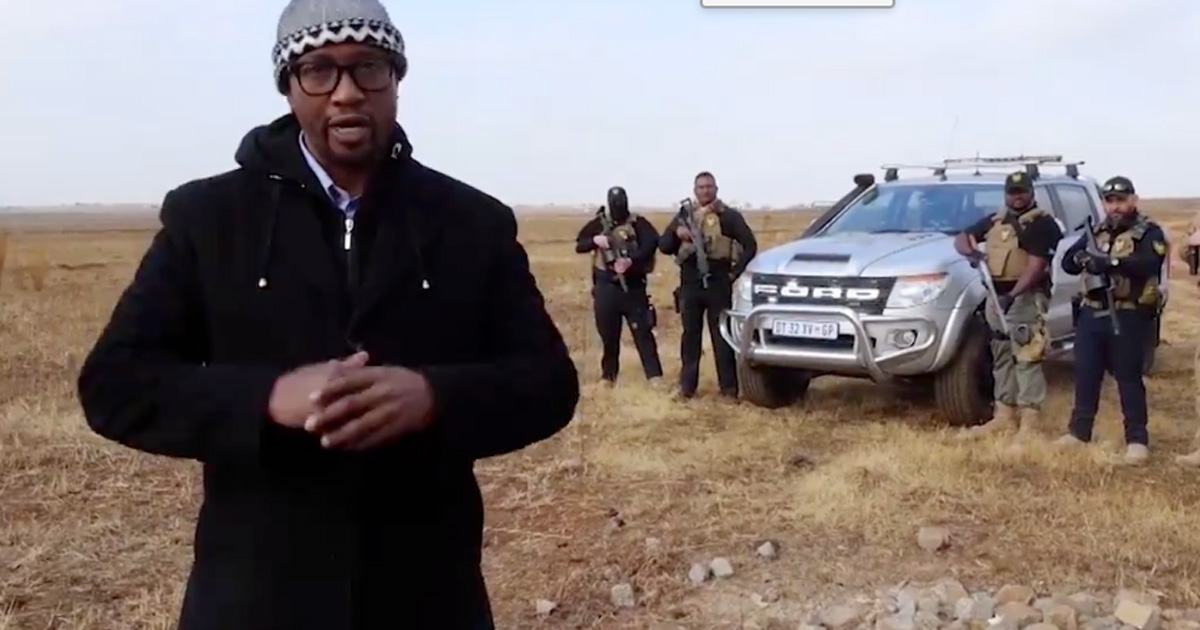 It was meant to be a quiet drive home from the office until an unmarked police vehicle pulled them over. "May I see your driver's licence please? Sir, please step out the vehicle," they said – a seemingly routine traffic stop in South Africa. Then out of the darkness, three gunmen emerged…
Suddenly the highly professional officers became ruthless criminals in a hijacking that would last for hours. Security experts say that the notorious so-called "Blue Lights Gang" is once again on the move, targeting vulnerable motorists around Gauteng. Despite being under a nationwide lockdown, car hijackings are actually on the increase, according to South Africa's current affairs show Carte Blanche.
This Sunday Carte Blanche investigates how these hijackers are still able to masquerade as traffic officials without detection… and reveals how you can tell whether you're being pulled over by legitimate police officers or not.
Presenter Macfarlane Moleli says: "Motorists on the R59 between Johannesburg and Vereeniging are being terrorised by the so-called Blue Lights Gang. Victims are stopped by a group masquerading as police, before they're hijacked and kidnapped. So what do you do to prevent this from happening to you? How do you know whether you're being pulled over by legitimate police officers?"  (Producer: Graham Coetzer | Presenter: Macfarlane Moleli)
You can watch the show on Sunday 16 August in South Africa on DStv Now or stream it overseas on Showmax International in most countries from Tues 18 August.
https://twitter.com/carteblanchetv/status/1294186595432759297
Watch the show overseas | Watch in SA on DStv Now
Also coming up on Carte Blanche this Sunday, 16 August 2020:
C O V I D-1 9: V A C C I N E  T R I A L S
With over 20 million confirmed cases worldwide, the coronavirus pandemic is accelerating at a rapid pace and scientists are firmly in the race to find a vaccine. Claiming a "world-first", this week Russia announced that it was the first country to approve a COVID-19 vaccine. Research for a safe and effective vaccine is happening at breakneck speed and South African scientists have joined the search. Carte Blanche takes you inside the human trials taking place right here at home. (Producer: Julian Sun | Presenter: Derek Watts)
Watch the show overseas | Watch in SA on DStv Now
With the #COVID19 pandemic continuing to ravage the world, the race is on to develop a #vaccine to fight the deadly disease. The billion-dollar question: how soon will we get one? @DerekWatts finds out more this Sunday at 7pm on #CarteBlanche. @MNet pic.twitter.com/n7rwFbBXh8

— Carte Blanche (@carteblanchetv) August 13, 2020
R I G H T S  V S  L E G I S L A T I O N
It's the most precious commodity of the digital age – from internet and banking histories, to the health and exercise data your smart devices collect – your digital footprint is worth millions. But until recently, big business and governments were able to collect and use your personal data with little regard for your rights. Now POPIA, the Protection of Personal Information Act, demands respect for the rights and privacy of information owners and aims to force those who work with your information to protect it from misuse and exploitation. Carte Blanche examines how POPIA will change your world. (Producer: Julian Sun | Presenter: Macfarlane Moleli)
Watch the show overseas | Watch in SA on DStv Now
E X P L O R A T I O N S
In the ever-expanding quest to understand Mars, a tiny 1,8kg helicopter named Ingenuity – the brainchild of a Namibian space scientist – has become the latest to break new ground. Ingenuity has hitched a ride to the Red Planet onboard NASA's latest rover mission. Carte Blanche asks the inventors what challenges Ingenuity will have to overcome to become the first human-made object to fly on another planet. (Producer: Eugene Botha | Presenter: Derek Watts)
Watch the show overseas | Watch in SA on DStv Now
If you're in SA – you can watch Carte Blanche on DStv Now.
If you're overseas – you can watch #CarteBlanche from Tuesdays, and thousands of other popular local South African shows & movies by subscribing to Showmax International now. You can try it FREE for 14 days. 
Carte Blanche is on M-Net & M-Net HD [101], August 16 2020 at 19:00 & again on M-Net Plus 1 [901] at 20:00
***
Please note: Carte Blanche is only available to international Showmax subscribers in Andorra, Australia, Austria, Belgium, Denmark, Finland, France, Germany, Greece, Iceland, Indonesia, Ireland, Italy, Liechtenstein, Luxembourg, Malta, Monaco, Netherlands, New Zealand, Norway, Portugal, San Marino, Spain, Sweden, Switzerland, United Kingdom. Not all titles are available in all territories. Showmax brings you the best South African series and movies, from the classics to the latest releases, from complete box sets to kids' favourites.