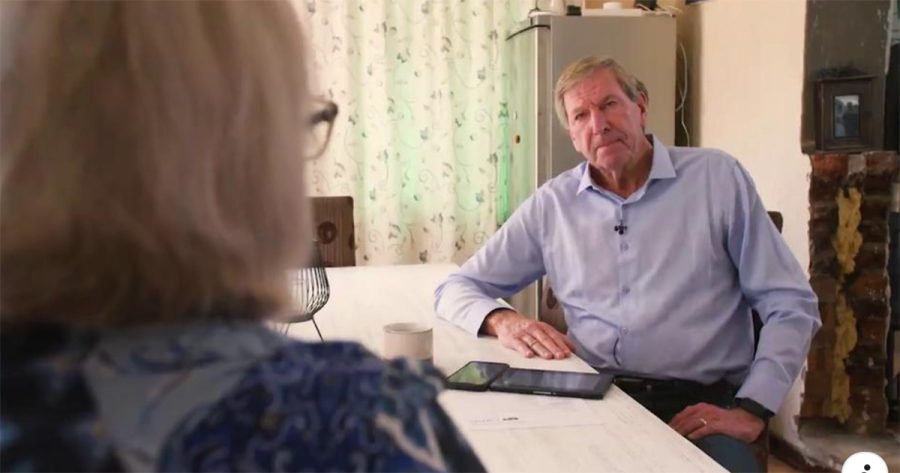 CARTE BLANCHE: Shameless Syndicates Scam SA Pensioners Out Of Hundreds of Thousands of Rands
Here's what's coming up on Carte Blanche this week. You can watch the show on Sunday 18 December in South Africa on DStv Now OR stream it overseas in most countries on Showmax from Tuesday 20 December if you're abroad. Relentless Scammers It was touted as the opportunity of a lifetime. But little did one […]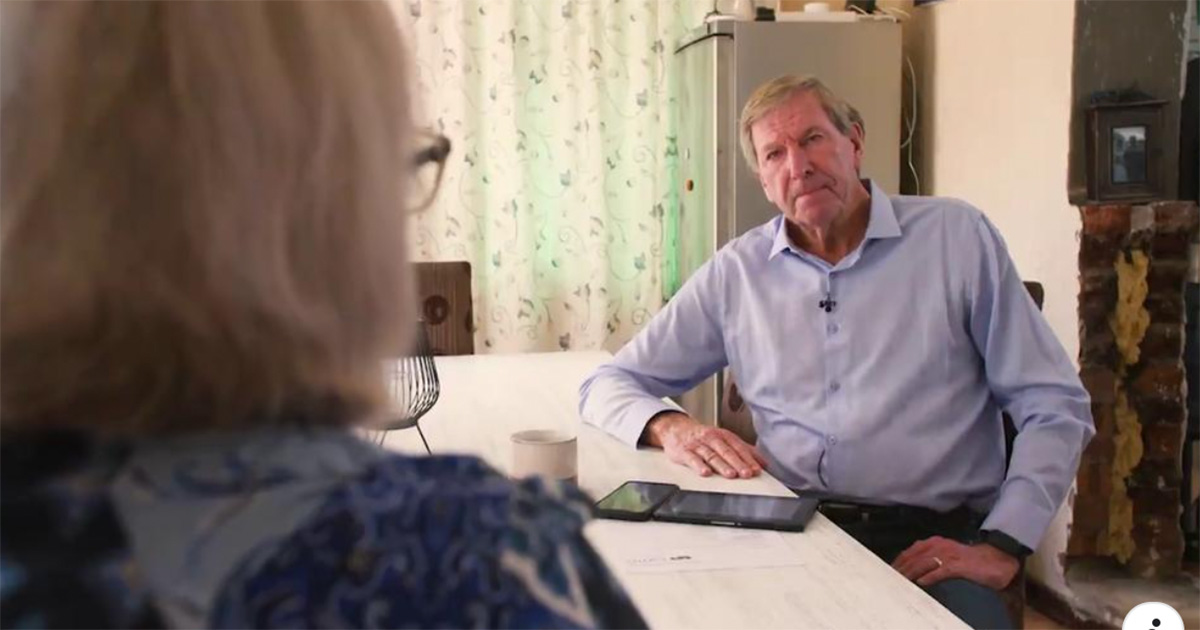 Here's what's coming up on Carte Blanche this week. You can watch the show on Sunday 18 December in South Africa on DStv Now OR stream it overseas in most countries on Showmax from Tuesday 20 December if you're abroad.
Relentless Scammers
It was touted as the opportunity of a lifetime. But little did one pensioner know that she was falling into a nightmarish trap that would cost her hundreds of thousands of rands. Like many others, an elderly pensioner is offered the opportunity of a lifetime: a half-million investment into a cryptocurrency business, with a staggering guaranteed return of close to two million rands – in just two weeks. But, as Carte Blanche presenter Derek Watts says the "call from a complete stranger led to a loss of over half a million rands. The offer was really too good to be true…"
It's all a scam. This is the modus operandi of a sophisticated and faceless group of online scammers. But it doesn't end there… Far from receiving a handsome payout from the investment, the criminals then demand more money before agreeing to release the funds. It's a complex scam, but when the victims are old and desperate, it's easy money for these shameless syndicates. (Producer: Eugene Botha | Presenter: Derek Watts)
Watch the show overseas | Watch in SA on DStv Now
https://youtu.be/EPIGOuCb8Ok
Also on Carte Blanche this Sunday 18 December
"In the mid 90s, interest rates were going berserk. The banks were charging me close to 20 percent for the privilege of driving an Opel Kadett. The idea of paying double that just to cover the basics makes my eyes water and yet that is precisely what some unscrupulous Matshonisas are charging today." – John Webb, Executive Producer
Dodging the Debt Spiral
Simphiwe Ntuli was an aspiring businesswoman, creating entertaining social media content for her subscribers. But beneath the veneer of a flourishing online enterprise, Ntuli and her husband were drowning in debt, even forced to buy groceries on credit. It's a situation that's become prevalent in millions of homes in South Africa: consumers borrowing more and more money to simply stay afloat. So desperate are some that they turn to micro-lenders and ruthless loan sharks for assistance. It's not a new phenomenon, but as the cost of living escalates, so too does the challenge of making ends meet. (Producer: Siniketiwe Hlanze | Presenter: Claire Mawisa)
Watch the show overseas | Watch in SA on DStv Now
https://youtu.be/y1l5LprsT0I
Couch Con
A controversy that began with the non-delivery of couches and, where they were delivered, complaints of questionable quality. But as we followed up the claims by irate customers, it became apparent that the high-end company in question had swept a little more dirt under its carpets. Our investigation unravels a business that not only doesn't legally exist but has been charging its clients VAT without paying its dues to SARS. (Producer: Mosibudi Ratlebjane | Presenter: Macfarlane Moleli)
Watch the show overseas | Watch in SA on DStv Now
https://youtu.be/gp9cs9x6t_M
Sowing the Seeds
The agricultural sector is bucking the economic trend, performing remarkably well in the last financial quarter. But it's been hard going for a new generation of emerging farmers who have pinned their hopes on commercial farming for a sustainable livelihood. Carte Blanche takes a road trip around the country to meet four young farmers who, despite the obstacles of stock theft, climate change, and disease, are taking the bull by the horns and meeting the challenges head-on. (Producer: Siniketiwe Hlanze | Presenter: Macfarlane Moleli)
Watch the show overseas | Watch in SA on DStv Now
https://youtu.be/rucExbHdPkw
If you're overseas – you can watch #CarteBlanche from Tuesdays, and thousands of other popular local South African shows & movies by subscribing to Showmax International now. You can try it FREE for 14 days. 
CARTE BLANCHE: THE PODCAST
Battle Lines at ANC NEC with Ongama Mtimka
The biggest weekend in local politics is upon us. As the ruling party prepares for internal battles at this year's ANC National Elective Conference (NEC), South Africans are waiting with bated breath to see who walks away as party president. Political analyst Ongama Mtimka looks at the contenders, the power struggles, and a promise of hope.
PICKS OF THE WEEK
Decades of War
A decades-long war has turned innocent children into child soldiers. Not in the DRC or Sudan, but in Majola, Port St. Johns. Groomed to defend their homes and avenge loved ones lost in the terror, childhood friends and relatives have become sworn enemies. Homes have been torched, people hacked to pieces with pangas. Now, sleeping in the forests and mountains has become the norm for these Eastern Cape children, security and warm bed foreign concepts as they trek to safety under the cover of darkness.
A Helping Hand at Tygerberg
The Carte Blanche Making A Difference Trust has just finalised its 22nd project – this time at Tygerberg Hospital. With as many as 10 000 people at Tygerberg on any given day, this project is a lifeline for many.
Find full episodes of Carte Blanche on DStv Catch Up.
Carte Blanche is on M-Net & M-Net HD [101],  18th December at 19:00 & again on M-Net Plus 1 [901] at 20:00
***
Please note: Carte Blanche is only available to international Showmax subscribers in Andorra, Australia, Austria, Belgium, Denmark, Finland, France, Germany, Greece, Iceland, Indonesia, Ireland, Italy, Liechtenstein, Luxembourg, Malta, Monaco, Netherlands, New Zealand, Norway, Portugal, San Marino, Spain, Sweden, Switzerland, United Kingdom. Not all titles are available in all territories. Showmax brings you the best South African series and movies, from the classics to the latest releases, from complete box sets to kids' favourites.