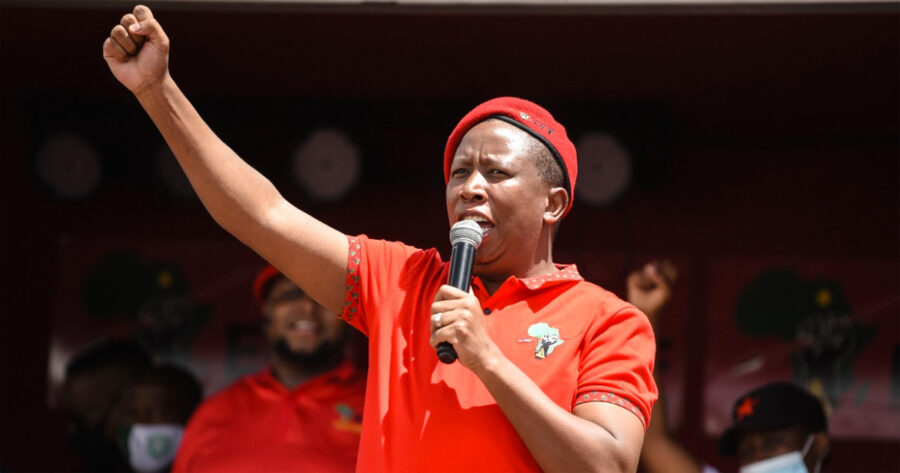 EFF: Julius Malema asks South Africans to fund party [WATCH]
The EFF is turning 10 and asking for more than just a cake. 'If we don't finance our own revolution, counter-revolutionaries will hijack it,' said party leader Julius Malema Economic Freedom Fighters ( EFF) leader Julius Malema ( R) chats to Deputy President Floyd Shivambu at a mass rally held in Pietermaritzburg on August 9, […]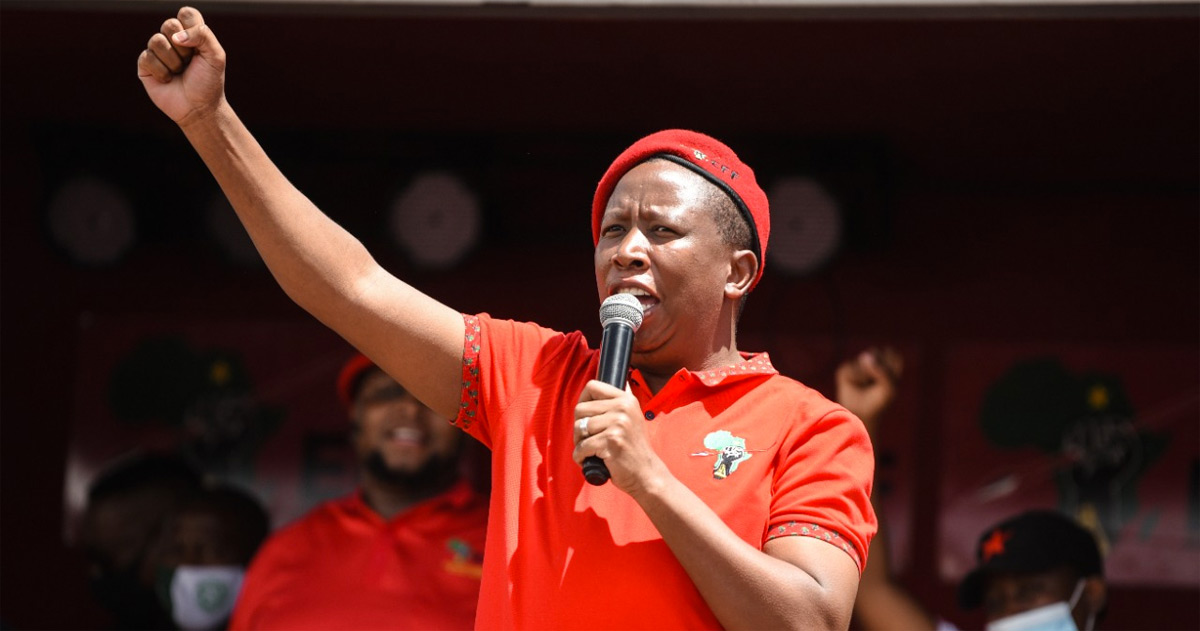 The EFF is turning 10 and asking for more than just a cake. 'If we don't finance our own revolution, counter-revolutionaries will hijack it,' said party leader Julius Malema
Economic Freedom Fighters ( EFF) leader Julius Malema ( R) chats to Deputy President Floyd Shivambu at a mass rally held in Pietermaritzburg on August 9, 2018, to celebrate national Women's Day marking the 62nd anniversary of the 1956 women's march against the racist discriminatory pass laws, which restricted the movement of black people in the country.
The Economic Freedom Fighters (EFF) 10-year anniversary is approaching, and party leader Julius Malema has appealed to the public to "finance the revolution."
READ: Nulane: NPA appeals the dismissal of Landmark State Capture Case
EFF DONATIONS REQUESTED INCLUDE COWS, VEGETABLES, AND BUSES FOR THE EVENT AT FNB STADIUM
The EFF's 10th anniversary is on 29 July, and it is appealing for donations, including cows, vegetables, groceries, and buses for the celebration at FNB Stadium.
In a video posted to the EFF's Twitter account, Malema called on peace-loving South Africans to donate as little as R10 to support the party and fund the birthday bash.
READ: 'Countrywide blackout': Botswana went dark on Monday
REVOLUTIONS NEED RESOURCES
"We need resources to finance this organisation. Without resources, this organisation will never succeed. It depends on genuine donations and contributions from peace-loving South Africans and revolutionaries from the African continent and the diaspora.
"We call upon all of you to make donations to the EFF because we must finance our own revolution. If we don't finance our own revolution, counter-revolutionaries will hijack it," said Malema.
READ: Ex-ANC MP sentenced to prison for stealing cows in North West
Malema also highlighted the party's activities over the last decade, including fighting racism, corruption and advocating for land redress.