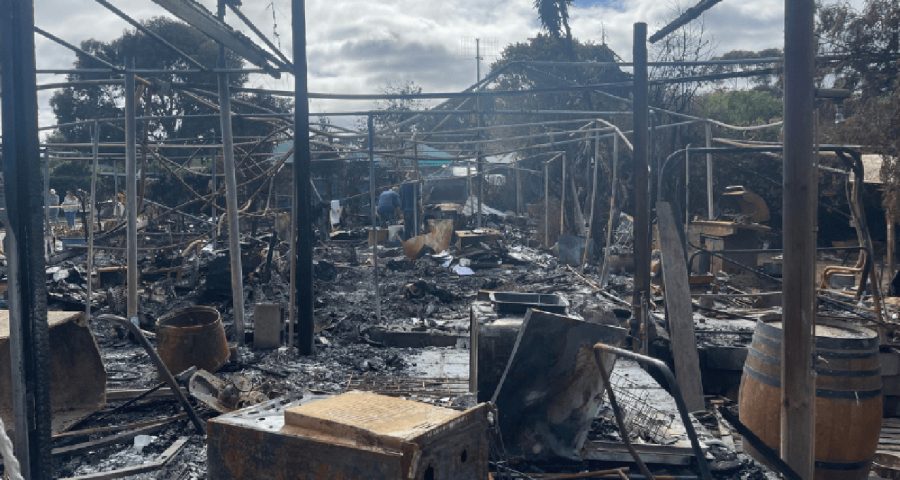 Fire engulfs homes at caravan park in Melkbosstrand, leaving families in desperation
Marcelle Viljoen, a longstanding member of the Ouskip Caravan Resort community for the past nine years, has taken a proactive step to support three families devastated by a recent fire. Viljoen has launched a crowdfunding campaign on BackaBuddy, appealing for assistance in rebuilding the lives of those affected. On May 15, 2023, tragedy struck when […]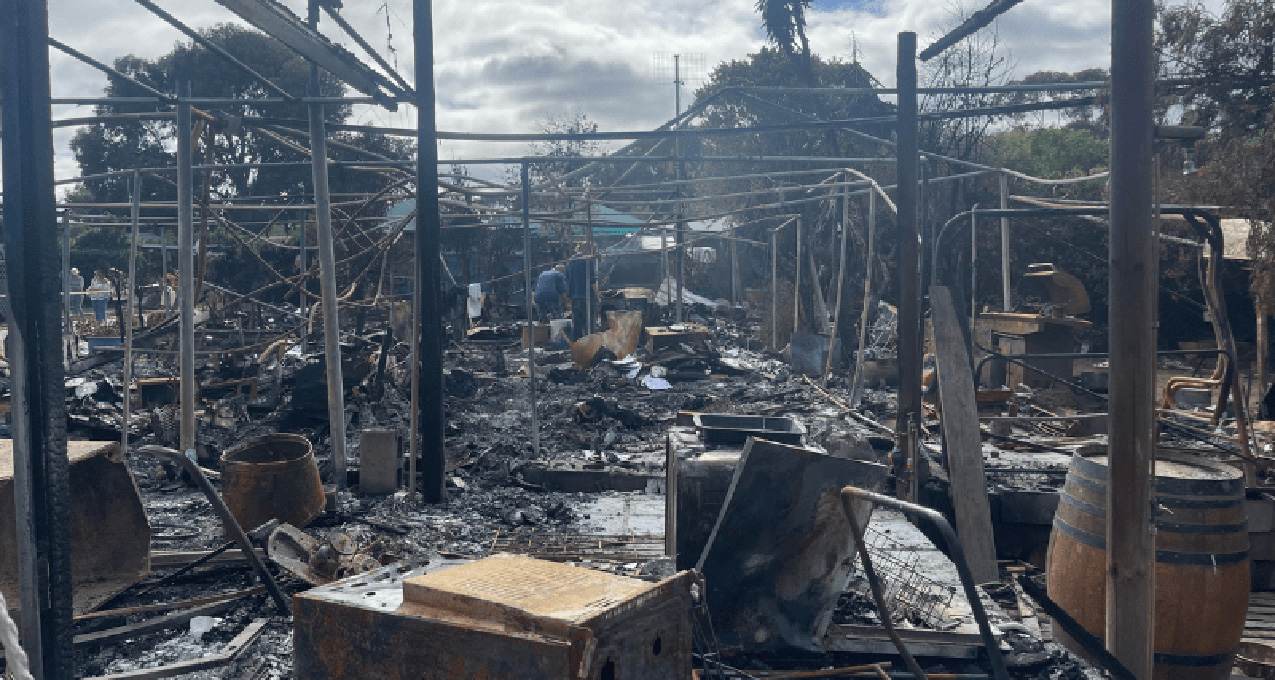 Marcelle Viljoen, a longstanding member of the Ouskip Caravan Resort community for the past nine years, has taken a proactive step to support three families devastated by a recent fire. Viljoen has launched a crowdfunding campaign on BackaBuddy, appealing for assistance in rebuilding the lives of those affected.
On May 15, 2023, tragedy struck when a raging fire engulfed the homes of nine permanent residents at Ouskip Caravan Resort in Melkbosstrand. The families lost everything they owned, leaving them in a state of shock and despair. Determined to make a difference, Viljoen initiated the campaign to provide the families with the necessary resources for a fresh start.
The primary objective of the campaign is to secure funds for the acquisition of vital raw materials. These materials, including second-hand caravans, tents, awnings, electrical installations, and household items such as beds, fridges, stoves, and gas appliances, will help the families rebuild their lives and regain a sense of stability amidst the devastation.
Transparency and accountability are key priorities for Viljoen and the campaign organizers. To ensure donor confidence, comprehensive financial statements and records will be made available to all contributors. This transparency will enable donors to witness firsthand how their contributions are utilized and the direct impact they have on the lives of the affected families.
Additionally, each of the three families will personally express their gratitude and acknowledgement for every donation received, highlighting the profound impact of community support during challenging times.
No donation is too small, and every contribution will be immensely appreciated. By joining forces and displaying solidarity, individuals can make a significant impact on the lives of the Ouskip Fire Victims. Together, we can help these families rebuild their homes and instil hope for a brighter future.
Support This Campaign on BackaBuddy: