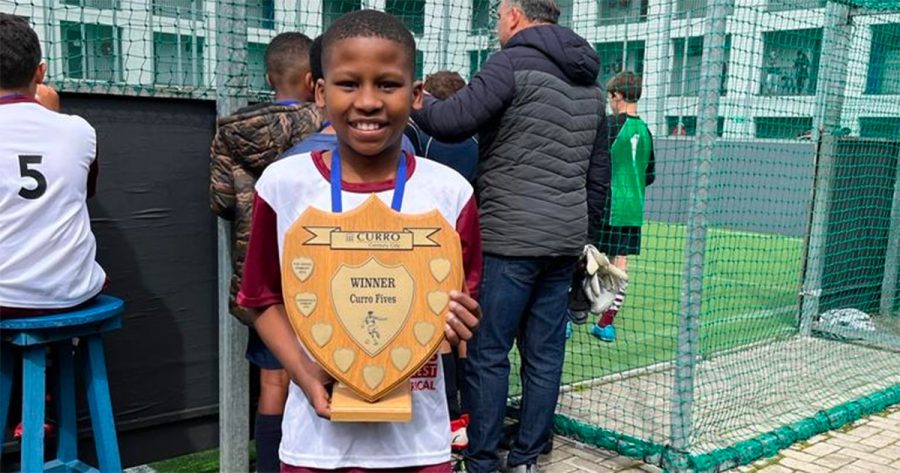 Former Teacher Steps up to Help Bright and Talented Student Siya Succeed
Siyabonga Lusaseni (11) is a bright and lively Grade 6 student at Pinelands North Primary School in Pinelands, Cape Town, who comes from a loving family in the Khayelitsha community. In his 5 years at Pinelands North Primary School, Siya has touched many hearts with his positive deposition and excellent work ethic, including his former […]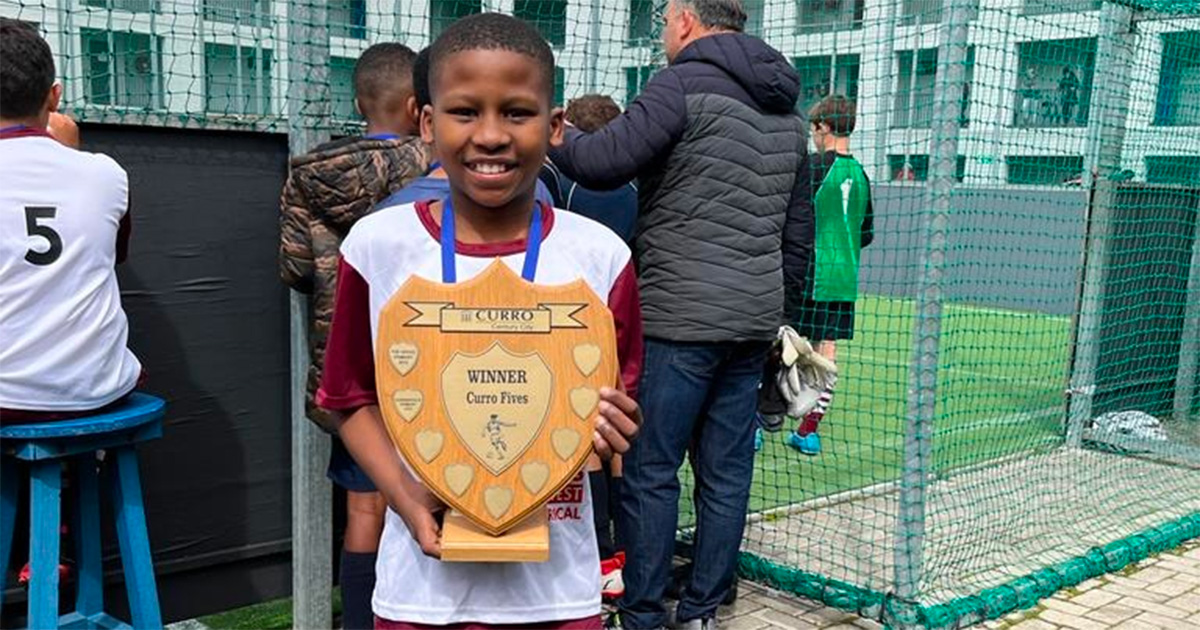 Siyabonga Lusaseni (11) is a bright and lively Grade 6 student at Pinelands North Primary School in Pinelands, Cape Town, who comes from a loving family in the Khayelitsha community.
In his 5 years at Pinelands North Primary School, Siya has touched many hearts with his positive deposition and excellent work ethic, including his former teacher, Megan Culligan (30).
"I have had the privilege of seeing Siya grow and thrive in this environment. He is a beautiful little boy with a heart of gold. He loves school and learning and has built many wonderful relationships with his teachers and peers over the years. He is full of energy, love and enjoys sports and being active." – says Megan.
Despite his passion for education, Siya and his family are facing financial difficulties that threaten to hinder his continued studies at PNPS.
Offering her support, Megan has launched a crowdfunding campaign on BackaBuddy, appealing to the public to help Siya, so that he may continue to flourish.
Megan firmly believes that with a solid education, anything is possible and many doors can be opened for Siya.
Since the launch of the campaign, over R37 000 has been raised towards Siya's fundraising target of R56 000, which will help cover Siya's school fees, aftercare, tutoring, and the purchase of a tablet, which is required for grade 6 and onward.
Any donation will go a long way toward securing Siya's future growth.
With Megan and the PNPS community behind Siya, the hope is that he will begin Grade 6 with confidence and have the opportunity to follow his dreams into the future.
Support Siya's education by making a donation on BackaBuddy: https://www.backabuddy.co.za/siyabonga-lusaseni2022-01avvu
Alternatively, donate Via Snapscan: https://pos.snapscan.io/qr/SiyabongaLusaseni