Gardening Project Helps Patients Recover from Mental Illness
Psychiatric institutions are sometimes thought of as prisons, where people with severe mental illness are locked away from society with little hope of recovery or a return to society. The Spring Foundation at Lentegeur Psychiatric Hospital in Mitchells Plain is trying to change this. The Spring Foundation at Lentegeur Hospital is helping patients with severe mental illnesses […]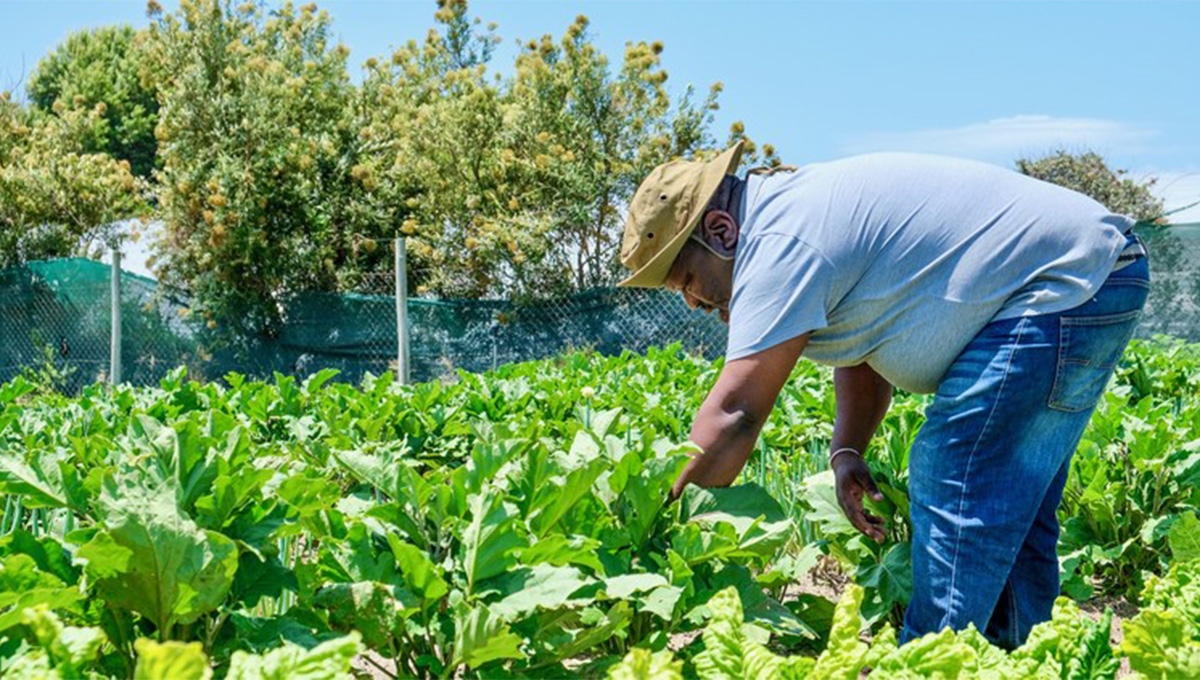 Psychiatric institutions are sometimes thought of as prisons, where people with severe mental illness are locked away from society with little hope of recovery or a return to society. The Spring Foundation at Lentegeur Psychiatric Hospital in Mitchells Plain is trying to change this.
The Spring Foundation at Lentegeur Hospital is helping patients with severe mental illnesses to reintegrate into society.
Various projects help patients acquire skills and earn an income.
Patients grow organic vegetables on the hospital grounds for sale to the public.
The foundation is in need of funds to keep going.
Jeremy (not his real name) suffers from schizophrenia and is a forensic patient, meaning that he has committed a crime but the court found him not guilty because of his mental illness. He was admitted to Lentegeur in 2021 for rehabilitation.
With 722 beds, Lentegeur is one of the largest hospitals of its kind in the Western Cape. It has dedicated units for forensic psychiatry, child and adolescent psychiatry, intellectual disability services, and general adult psychiatry.
At least five times a week, Jeremy spends three hours working in the Spring Foundation's organic vegetable garden. The one-hectare garden produces quality vegetables, ranging from spinach and herbs to carrots and turnips, and supplies wholesale clients and the public.
Jeremy earns a stipend for working in the garden. This is the first time he has earned an income. He has been saving some of the money. "When I get out, I will be able to help my mom buy things for the house," he says.
The vegetable garden is one of several projects run by the Spring Foundation, a non-profit organisation based at the hospital. The aim of the foundation, according to founder Dr John Parker, a psychiatrist who worked at Lentegeur for 19 years, is "the transformation of a psychiatric institution into a recovery centre".
Traditional models of care at psychiatric institutions have become outdated, Parker says, and more emphasis should be placed on "recovery" – a focus on helping patients regain control over their lives and connect with a sense of purpose and meaning.
To encourage a connection to nature, the foundation has planted more than 100 trees on the hospital grounds and planted flower gardens. The occupational therapy services offered by the hospital are supplemented with projects that enable patients to earn an income and gain work experience.
The foundation also runs several initiatives that help patients reintegrate into society once they are discharged. This includes helping them apply for ID documents.
Toni Khulule has managed the Spring Foundation vegetable garden since its start in 2015. He says he has seen how patients improve from working in the garden. It's bittersweet when they leave the hospital he says. He's happy that they have recovered enough to go home, but sad because he has developed a relationship with them.
"One patient was shaking at first, so much that he couldn't hold a cup. He didn't want to talk and kept looking at the ground. But the more we worked together, the more confident he became. He was standing up confidently and talking to me," Toni says.
Jeremy says weeding is his favourite activity. "When I'm weeding the garden, I am free from my anxiety," he says.
Other patients GroundUp spoke to say that they enjoy the physical work; it makes them feel strong and in control of their bodies.
The Spring Foundation also runs a project teaching people with intellectual disabilities how to service wheelchairs. They earn a stipend. Other patients work at the hospital's emergency unit, take part in a laundry and ironing project, or help with running the Spring Foundation.
Considerable stigma around mental illness remains in South Africa. It affects patients leaving Lentegeur as well as people in need of mental health treatment. The perception that people with severe mental illness should be institutionalised and kept apart from society, is part of that stigma.
The Spring Foundation works to raise awareness and understanding about recovery in communities surrounding the hospital. In 2022, the foundation and hospital hosted the annual Recovery Walk, with people recovering from addiction, mental illness, and disabilities walking a five-kilometre route through Mitchell's Plain carrying placards and banners promoting recovery.
The foundation's Rose Parent project recruits volunteers from the community to house patients who do not have appropriate homes to return to when discharged. The volunteers are not paid but are provided with transport and food parcels.
The future of the Spring Foundation is uncertain as it struggles to raise enough funds to keep going.