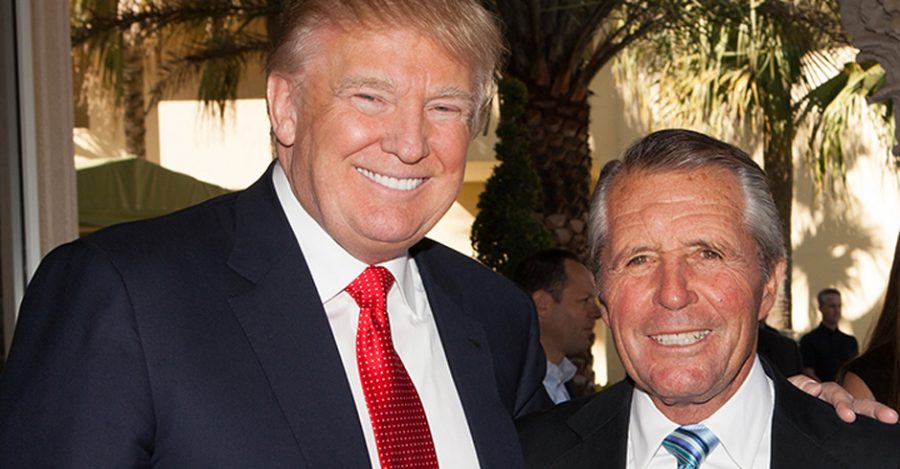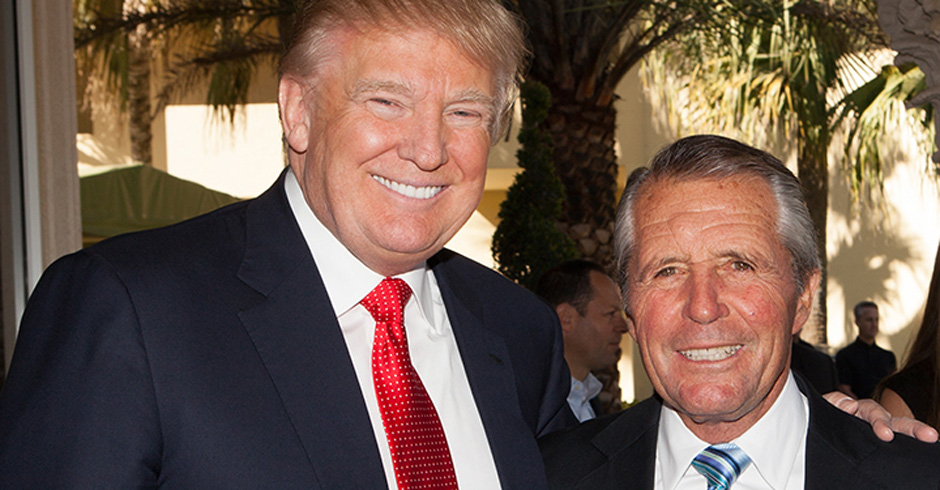 Gary Player Criticised for Accepting Medal of Freedom from Donald Trump Day After Riot
South African golf legend Gary Player (85) yesterday controversially accepted the Presidential Medal of Freedom from President Donald Trump, despite calls to refuse it, including from his own son Marc. Player – a nine-time Major champion – was meant to receive the award in March but it was delayed due to the coronavirus pandemic. Even […]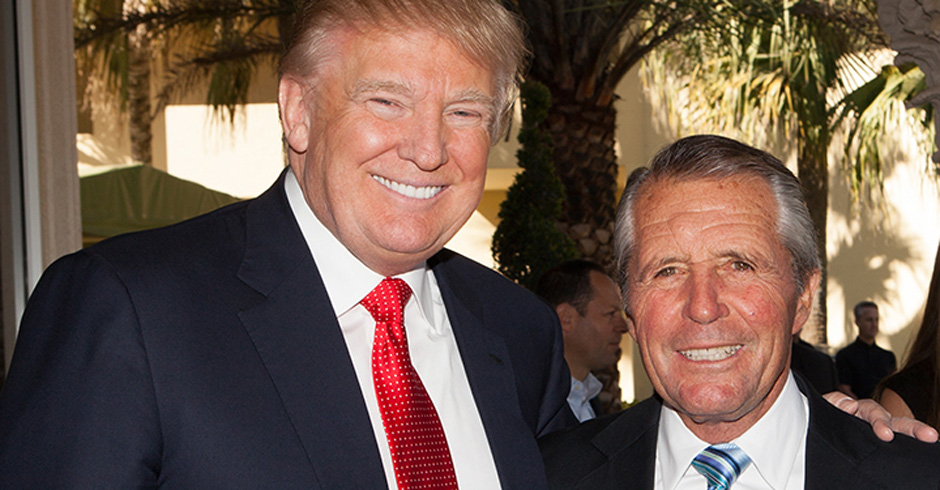 South African golf legend Gary Player (85) yesterday controversially accepted the Presidential Medal of Freedom from President Donald Trump, despite calls to refuse it, including from his own son Marc.
Player – a nine-time Major champion – was meant to receive the award in March but it was delayed due to the coronavirus pandemic. Even at that time, there were calls for him to turn it down because of his ties to apartheid leaders during his early career. This time the calls were louder, as the award ceremony was held less than 24 hours after four people died when a violent mob attacked Capitol Hill, incited in large part by President Trump.
Player accused of being 'tone deaf'
Player's eldest son, Marc, tweeted: "I really wish my father had simply & politely declined this "award", at this time & from this man." He added the 3 monkey emoticons of see no evil, speak no evil, hear no evil. (The business and personal relationship between Marc and his father was strained last year when Player won back the rights to his name and likeness in a settlement with the Gary Player Group, headed up by Marc. The group was also ordered to pay Player $5-million.)
In another tweet Marc repeated: "Unbelievable! Tone deaf. In denial. I wish my father would simply & politely decline this."
Presidential Medal of Freedom awarded to 3 golfers
Three golfers were given the award yesterday – Player, Swedish golfer Annika Sorenstam (the first two international golfers to receive America's highest civilian honour) and American athlete Babe Zaharias posthumously. One Twitter user said: "Sympathies to Zaharias. Shame on the other two who are still alive and had the choice to say 'up yours'."
Well known sports columnist Bob Ryan said: "If we all understand the concept of tone deafness, what word best describes the decision of Gary Player and Anika Sorrenstam to accept an award from a disgraced President TODAY, of all days?"
USA Today said the two players' "reputations are sullied, forever".
Golf Week columnist Christine Brennan wrote: "They did not note the horror that had taken place on his watch and decide that Thursday wasn't an appropriate time to celebrate with him at the White House. They did not care about the gravity of the situation, about the calls from political leaders to remove Trump by impeachment or the 25th Amendment. No. They willingly chose to accept an award from Trump and be seen with him a day after his words and actions launched one of the most shameful incidents in US history."
Well known South African writer Marianne Thamm said: "Gary Player accepting a medal of freedom….from Trump….this is 2021…"
Player's efforts to help underprivileged
Player has long been accused of once having been an ambassador for Apartheid, with Lloyd Gedye writing in March 2020 "to South Africans who suffered under apartheid, a system that a number of books suggest was enabled by Player's global brand and golfing abilities, this award is hurtful, inappropriate and unnecessary."
In 2017, Player was inducted into the PGA of America Hall of Fame. At the time, PGA commended Player on not only being a committed athlete, but being "equally committed to work behind-the-scenes to improve racial discrimination in his native homeland, which for most of his life existed under the shroud of apartheid. The Player family established The Player Foundation to promote education among his country's underprivileged. The foundation built the Blair Atholl Schools in Johannesburg, which has educational facilities for more than 500 students.
"The Player Foundation has raised more than $63 million for underprivileged children globally, through the efforts of Black Knight International and the Gary Player Invitational series in South Africa, China, the United States; United Kingdom, the United Arab Emirates and Japan."
Player himself has not commented on the ceremony. His last social media post was on 5 January when he posted a video and said: "I am not one to make New Year's resolutions, but I am resolute in my desire to play many more rounds in 2021 because I believe that golf keeps me young and is vital to my longevity! How many rounds do you hope to play this year?"
In an article in Golf Digest, there are calls for the PGA of America to distance itself from Trump by taking the 2022 PGA away from a Trump golf course.
What is the Presidential Medal of Freedom?
The Presidential Medal of Freedom is awarded by the incumbent US President for "especially meritorious contribution to the security or national interests of the United States, or world peace, or cultural or other significant public or private endeavors".
The recipients, or honorees, are usually selected by the US President or recommended to the President by a special board (the Distinguished Civilian Service Awards Board).