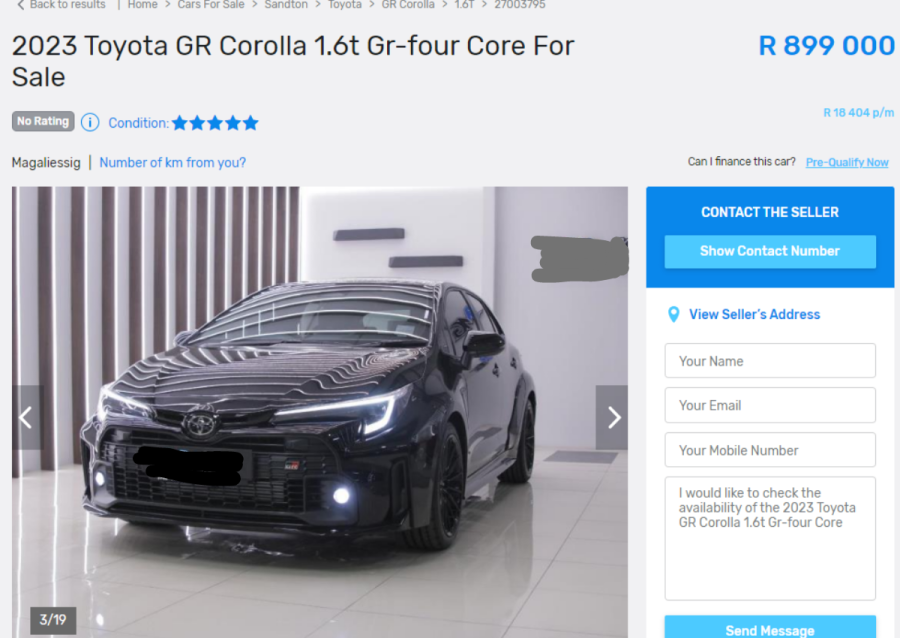 GR Corolla: SA dealer SLAPS R50k premium on Toyota's hot hatch
One of the most anticipated hot hatches of the 2023 is the GR Corolla. Toyota's four-door performance car landed in South Africa recently and in the middle of May the carmaker announced pricing for the new model. Only two derivatives are available: Core and Circuit. The former is priced from R841 000 and the top […]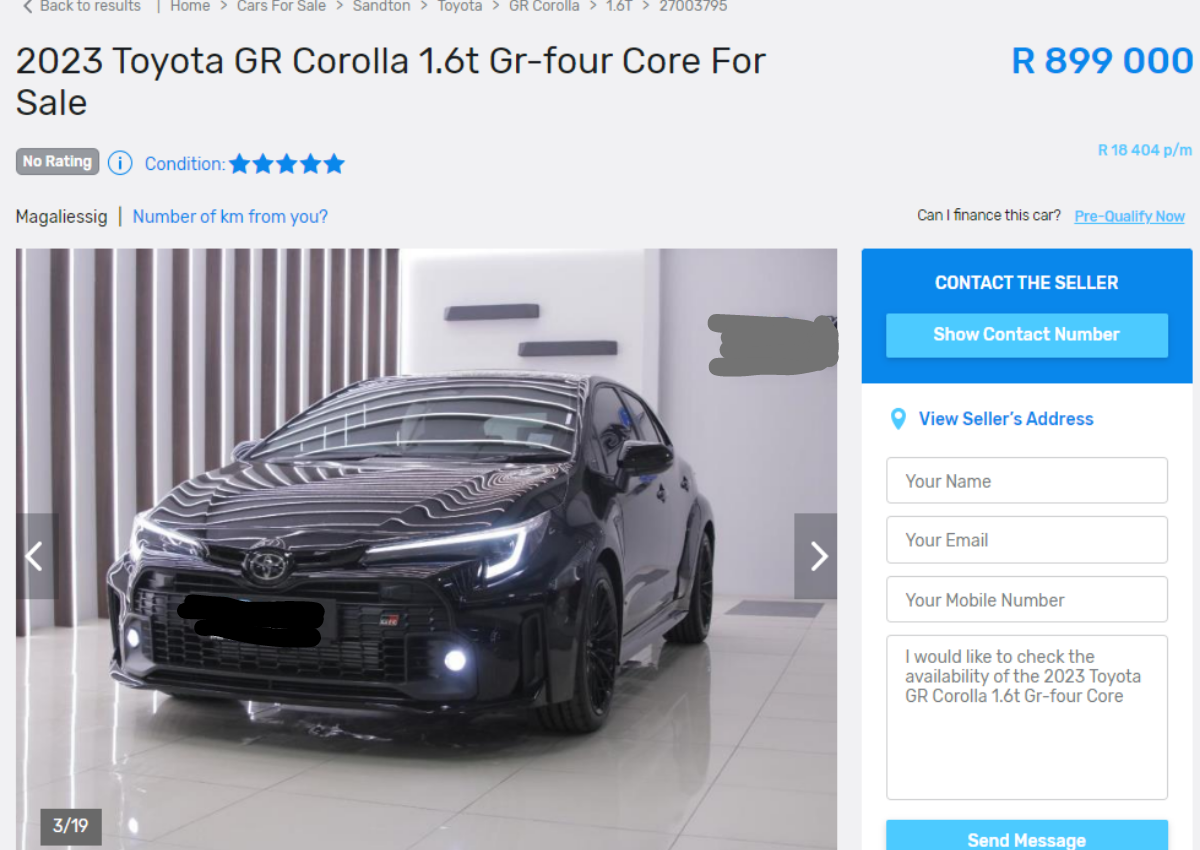 One of the most anticipated hot hatches of the 2023 is the GR Corolla. Toyota's four-door performance car landed in South Africa recently and in the middle of May the carmaker announced pricing for the new model.
Only two derivatives are available: Core and Circuit. The former is priced from R841 000 and the top of the range model from R902 400.
ALSO READ: Hot hatch royal rumble: Toyota GR Corolla vs Honda Type R vs Volkswagen Golf R
DEMAND FOR THE GR COROLLA IS CLEARLY HIGH
Toyota SA hasn't divulged the exact number of GR Corolla models it has been allocated, but we do know the four-wheel-drive hatch is available in limited numbers.
Those contributing factors presented the perfect opportunity for car dealers to purchase the Corolla and add a premium to them and hedge their bets on demand outstripping supply.
A quick search online and we found a Core model that retails from R841 000 advertised for R899 000. That's a R58 000 premium! The dealer notes in the ad that the buyer can "be the first to own this special car".
ALSO READ: Forget the Aussies. Watch the Springboks battle against the Toyota Hilux
According to the advertisement the car has 500km on the odometer. We've pasted an image of the ad below:
As a reminder the four-wheel-drive hot hatch shares its 1.6-litre turbocharged three-cylinder engine with the GR Yaris, however in the larger hatch the engine has been tweaked to deliver 221kW and 370Nm in the GR Corolla.
Toyota only offers the GR Corolla with a six-speed manual transmission.
ALSO READ: Toyota Hilux GR-S Hybrid: 5 PICS of the SA-bound bakkie coming in 2024
HOW QUICK IS TOYOTA'S FLAGSHIP HOT HATCH?
Recently, Car Magazine conducted the first performance test with a GR Corolla and it scorched to 100km/h from standstill in a rapid 5,04 seconds.
ALSO READ: Watch Mr Bean drive a hydrogen-powered Toyota GR Yaris