Hashim Amla Grateful for the Constant Support Throughout his Cricket Career
Hashim Amla, one of the most prolific batters in South Africa's history – has announced his retirement from all forms of cricket. Amla leaves behind a rich legacy in Cricket South Africa and is a big servant of the game. Bringing curtains down on an illustrious cricket career that spanned over two decades, legendary South […]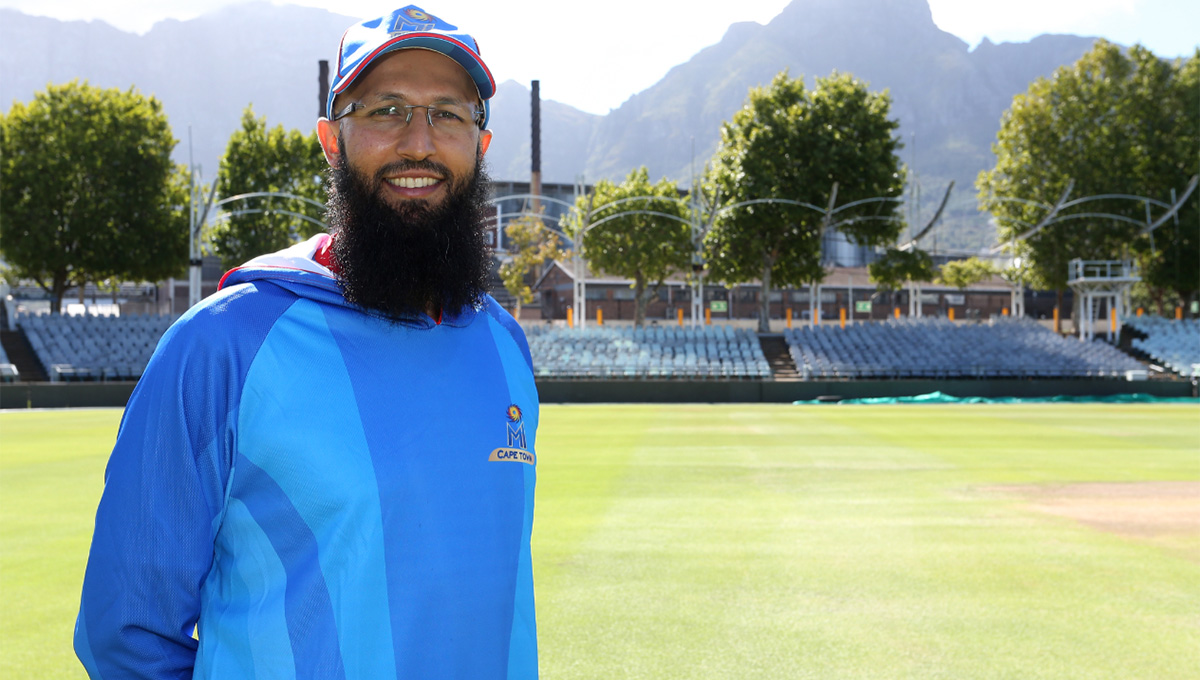 Hashim Amla, one of the most prolific batters in South Africa's history – has announced his retirement from all forms of cricket. Amla leaves behind a rich legacy in Cricket South Africa and is a big servant of the game.
Bringing curtains down on an illustrious cricket career that spanned over two decades, legendary South Africa cricketer Hashim Amla looks back on his incredible journey and the memories he created through the game.
Amla is now involved with SA20 as the batting coach of MI Cape Town and shaping up the career of the younger generation. Players like Dewald Brevis, Ryan Rickelton, Grant Roelofsen, Kagiso Rabada, Sam Curran, Rashid Khan, Jofra archer and others are benefitting from his experience and game insights.
"Very grateful. I can only thank Almighty and so many people in my career supporting me along the way, different coaches and teammates. So yeah, it's been a wonderful 20 years to say actually," said the Protea cricketer in a video shared by MI TV.
The 39-year-old also claimed that he's amongst the select few who get to work on something they love for such a long period of time.
"Sometimes I do think we are so fortunate so long to do something we enjoy. The friendships we make with people in the cricketing fraternity and around the world is something special," the stylish right-handed batter commented.
Picking up some of the significant moments from his career, the 39-year-old said, "One of the moments which stands out for me is one of the advice from my coaches after I got dropped from the South African team around 2005. There was a lot of drama about my bat lift and me being technically deficient and my Test cricket career is over. That type of stuff and he gave me some wonderful advice that sticks out."
Thanking his family for being constantly his pillar of strength, Amla said, "I am grateful for the support from my parents, my father over the years can never I can never repay them for what they've done."

Amla – who has amassed 34,104 runs across all formats, including 55 international centuries – also thanked every coach he's worked with during his playing days. He also added that he still yearns for those meaningful conversations with fellow coaches.
"I think every coach that I've worked with has played some part in helping me develop as a cricketer and understand the game. Even to this day, spending time with different coaches, to see the game and that's the marvel of the games. There are so many different nuances that you pick up and I only enjoy that type of interaction with coaches," he signed off.
WATCH Hashim Amla
View this post on Instagram