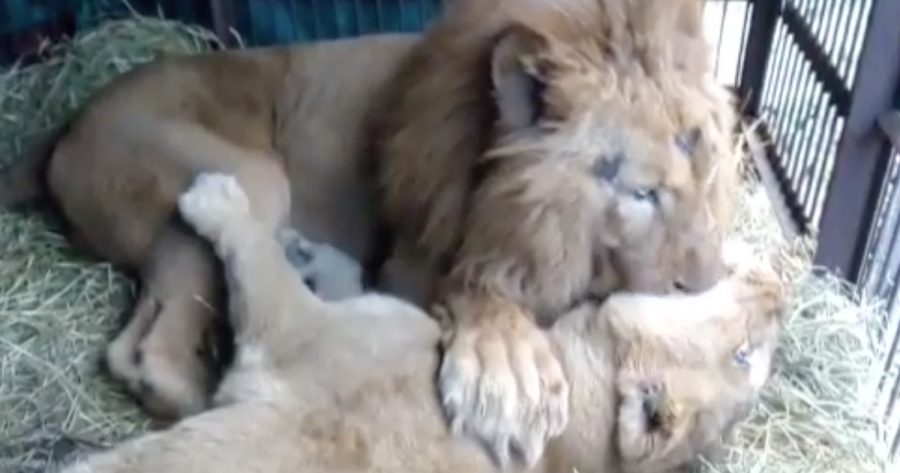 Loving Lions Video Goes Viral As They Wait for New Life in South Africa
LOS ANGELES – A video showing the devotion between two ex-circus lions, rescued by Animal Defenders International (ADI), has gone viral on Facebook… notching up more than half a million view (573,000) and more than 71,000 reactions so far (and counting!) Thanks to Guatemala's ban on animal circuses, the lions have been rescued from a […]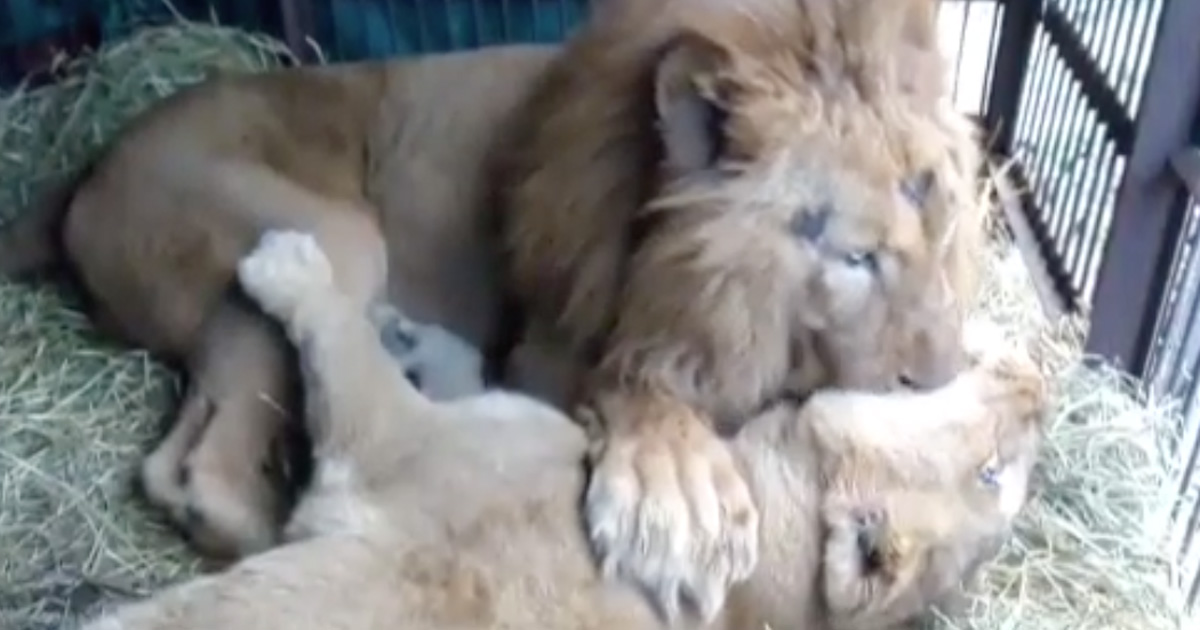 LOS ANGELES – A video showing the devotion between two ex-circus lions, rescued by Animal Defenders International (ADI), has gone viral on Facebook… notching up more than half a million view (573,000) and more than 71,000 reactions so far (and counting!)
Thanks to Guatemala's ban on animal circuses, the lions have been rescued from a life of deprivation and suffering. The two featured in the video – Tarzan and Tanya – are currently relaxing at the ADI Temporary Rescue Center in Guatemala as they wait to board their flight to take them to a new life at the ADI Wildlife Sanctuary (ADIWS) in South Africa.
ADI President Jan Creamer says, "It's wonderful to see this loving lion couple so happy and carefree after the terrible suffering they endured while in the circus. Now let's get these sweethearts home to spend their first Valentine's in Africa!"
https://www.facebook.com/AnimalDefenders/videos/663314294476219/
Tanya's doting partner, Tarzan sustained a torn lower lip following a reported fight with a tiger in the circus, which ADI hopes will be possible to repair at their sanctuary.
Tanya is Tarzan's protector, ADI believing the scars on her face from the diminutive lioness trying to defend him during that savage encounter with a tiger.
According to ADI, this devoted duo has a love that has carried them through the hardest times, and they continue to shower each other with affection.
To adopt Tarzan and Tanya and help support their care for life, click here.
The big cats' flight is largely being funded by nonprofit leader GreaterGood.org, with ADI raising the remaining funds needed (donations can be made here).
#OperationLiberty #adopt
WATCH VIDEO: Tarzan washes his beloved partner Tanya
If you can't view the video above – watch here: