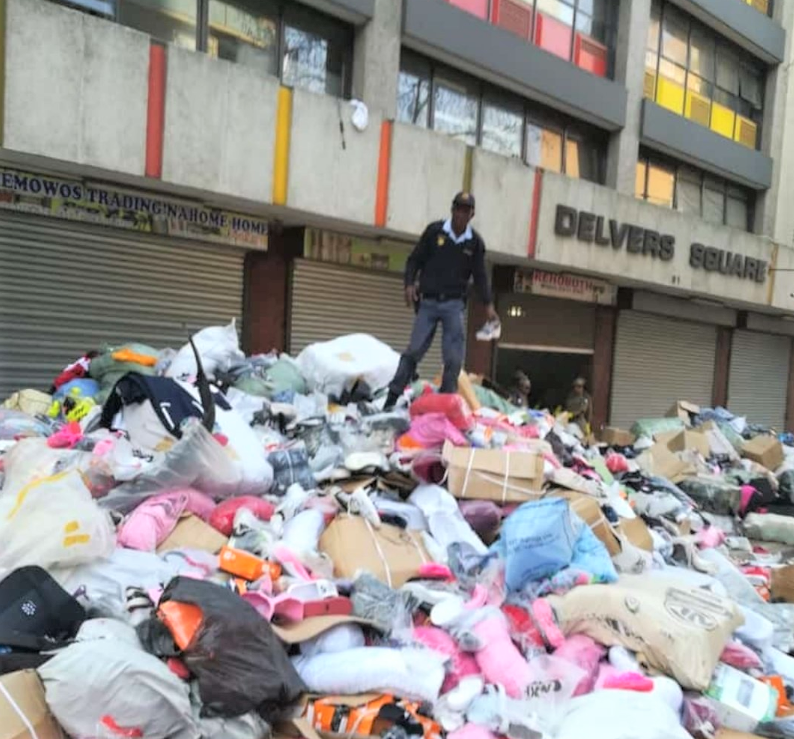 Police seize R14m worth of counterfeit goods in Rustenburg
Nearly half a million worth of goods have been confiscated by police during May, clamping down on the sale of fake goods. Police in Rustenburg have clamped down on the sale of counterfeit goods at two shopping centers in the town seizing goods worth R14million. The operation was carried out by the Provincial Commercial Crime […]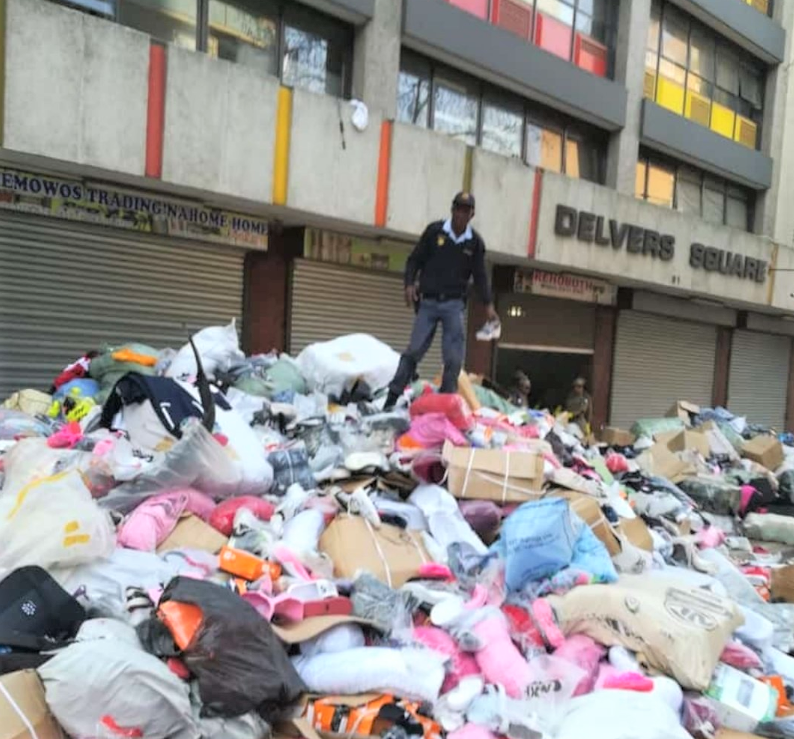 Nearly half a million worth of goods have been confiscated by police during May, clamping down on the sale of fake goods.
Police in Rustenburg have clamped down on the sale of counterfeit goods at two shopping centers in the town seizing goods worth R14million.
The operation was carried out by the Provincial Commercial Crime Investigation Unit (CCIU), Rustenburg Crime Intelligence (CI), South African Revenue Services (SARS), Customs as well as Law Firms.
ALSO READ: Caught on Camera: Woman using fake pregnant belly to steal food from Supermarket (Video)
Nine shops in Rustenburg Mall and City Square Shopping Centre were raided with four people apprehended whilst some of the shop owners fled during the raid.
The four suspects were handed a fine of R1500.
ALSO READ: Hawks raid premises linked to R1 billion tender fraud at Tembisa Hospital
DURBAN RAID
Last month, police in Durban intercepted a shipping container in a depot in Isipingo which contained R400million worth of counterfeit goods. The goods contained various items such as Springbok rugby T-shirts, spectacles as well as various name-brand items which include Louis Vuitton, Versace and Gucci.
According to police spokesperson Robert Netshiunda, the goods are said to be coming from an Asian country.
ALSO READ: Palesa Malatji: Police who 'failed' to assist slain learner's family to face disciplinary
"Officers were performing their routine risk profiling when they identified a cold storage container whose details looked suspicious. The police have already started with the process to establish the intended destination and the possible recipients" he says.
MBOMBELA MULTIMILLION BUST
43 year old Mozambican national Anatercia Timane was found guilty on 733 counts of unlawful possession of counterfeit goods and handed a R100 000 fine and sentenced to three years in jail by the Mbombela Commercial Crimes Court.
Timane was arrested at the Lebombo Border Post with counterfeit goods worth over R1.9million on 10 March 2023.
ALSO READ: Police unveil more details about Warren Rhoode's murder, offer reward
Timane will serve half her sentence with her other half suspended for five years on condition that the accused is not convicted of contravening the Counterfeit Goods Act during her suspension period.
The court ordered that the goods confiscated from the accused, be forfeited to the state to be properly destroyed.