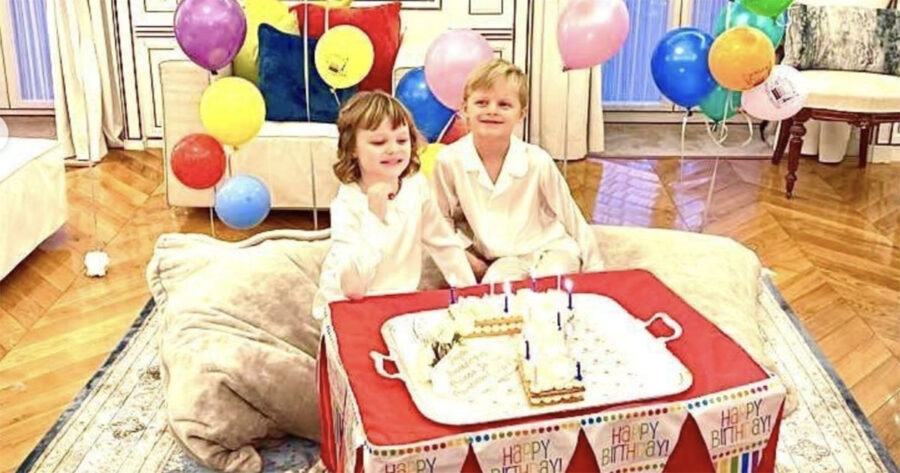 Princess Charlene Posts Happy Birthday Message to Her 'Wonderful Children'
Princess Charlene of Monaco posted a message on Friday to her children – twins Prince Jacques and Princess Gabriella – who turned seven. It was her first public message in three weeks, as she remains in a clinic outside of Monaco receiving treatment for extreme "exhaustion – both emotional and physical", according to her husband […]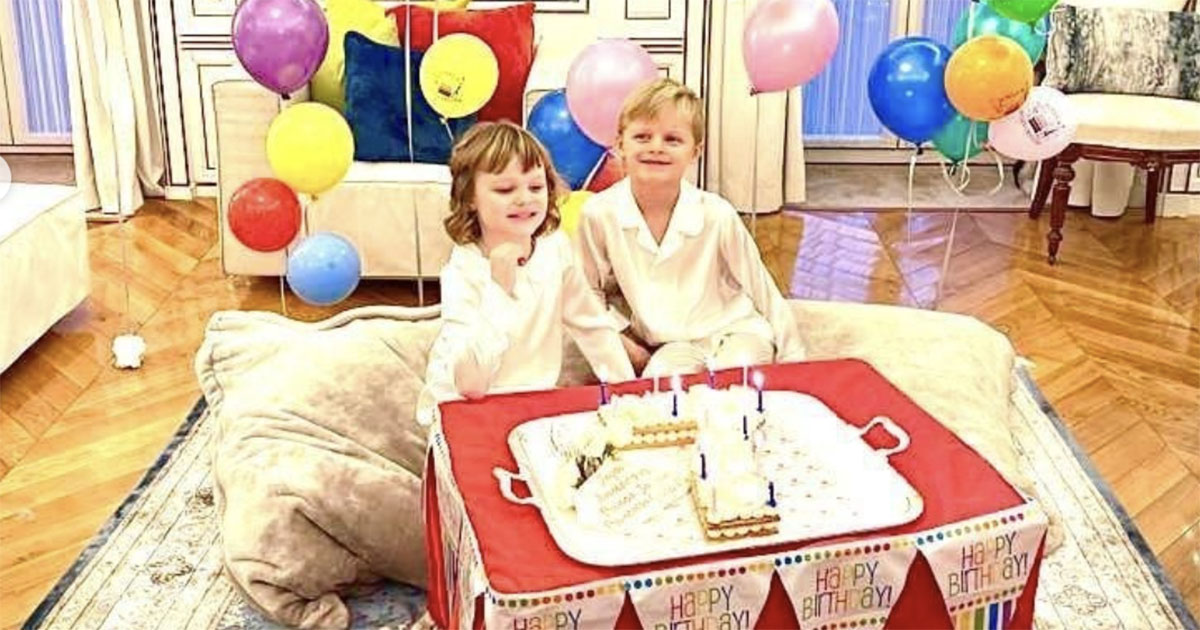 Princess Charlene of Monaco posted a message on Friday to her children – twins Prince Jacques and Princess Gabriella – who turned seven. It was her first public message in three weeks, as she remains in a clinic outside of Monaco receiving treatment for extreme "exhaustion – both emotional and physical", according to her husband Prince Albert II.
Charlene (nee Wittstock) posted three photos of the twins enjoying their traditional countdown party to midnight, and said: "Happy birthday my babies. Thank you God for blessing me with such wonderful children. I'm truly blessed. Love mom❤️"
It's been a tough year for the family, with the former South African Olympic swimmer, holed up in SA for the majority of the year due to an unspecified ENT (Ear Nose Throat) ailment. The 43-year-old SA expat returned to Monaco last month, but within hours it was obvious, her husband – Prince Albert II – said, that she was not yet ready for royal or even family life. He said she is terribly fatigued from the illness and multiple surgeries she has undergone. Photos have shown the Princess has lost a lot of weight during the past year.
On Friday, the Monaco Palace posted a video montage of photos and said simply: "Joyeux anniversaire au Prince Héréditaire Jacques et à la Princesse Gabriella." (Happy Birthday to Crown Prince James and Princess Gabriella.)
Several followers left messages on Charlene's Instagram post wishing the twins happy birthday, and the princess a full recovery. One said: "Hope you are ok… we are all rooting for you ❤️❤️❤️❤️❤️. Keep strong you will get through this xx"
View this post on Instagram