Princess Charlene Shares Poignant Illustrated Family Christmas Card
Princess Charlene of Monaco has shared a beautiful but poignant Christmas card and message on her instagram page, with her 389,000 followers. This year, the card features an illustration – rather than a photo – of the family together beside a Christmas Tree. The princess, and former South African Olympic swimmer, is currently away from […]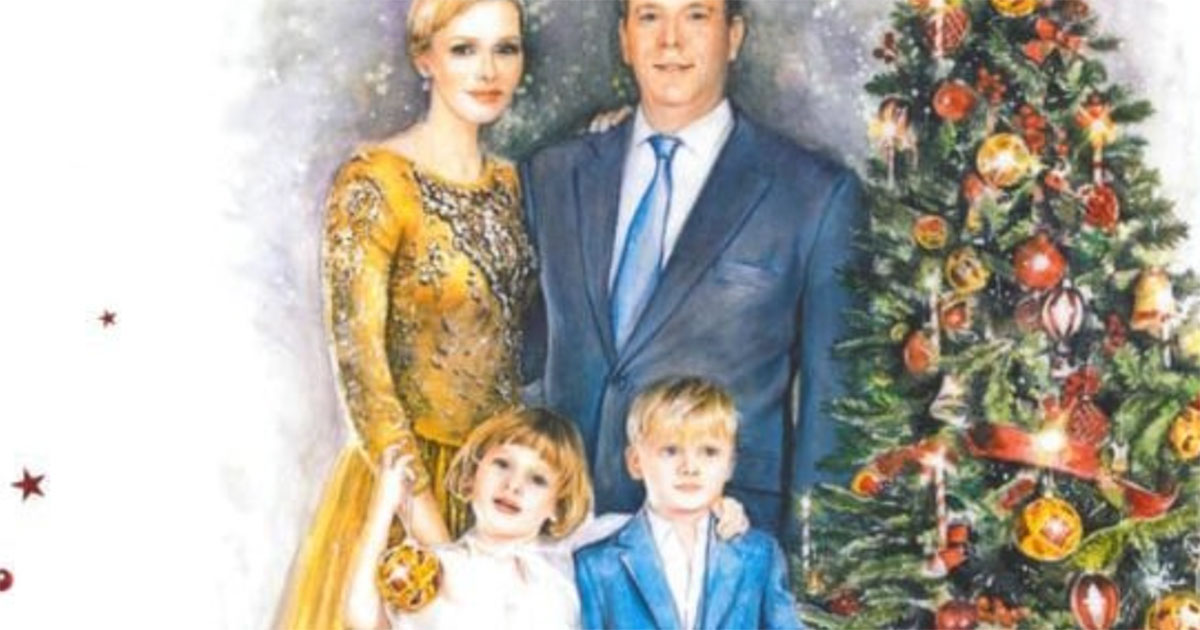 Princess Charlene of Monaco has shared a beautiful but poignant Christmas card and message on her instagram page, with her 389,000 followers. This year, the card features an illustration – rather than a photo – of the family together beside a Christmas Tree.
The princess, and former South African Olympic swimmer, is currently away from her husband and children as she recovers at an unknown location – reportedly a clinic in Switzerland – after several months of ongoing ENT ailments and surgery in South Africa.
In the message posted late on Tuesday evening, she wrote: "Wishing everyone a beautiful and safe festive season all my love ❤"
Charlene's husband, Prince Albert II, has said in interviews that his wife is physically and mentally exhausted after her six-month health ordeal this year. She was briefly reunited with her family in November when she returned to Monaco from SA, but has been recovering ever since, breaking her silence earlier this month to wish her children a happy birthday.
Last week, the couple's seven-year-old twins, Prince Jacques and Princess Gabriella, took part in the annual Christmas celebrations for Monagesque children without their mom. Instead they were accompanied by Charlene's sister-in-law Princess Stephanie and her children, Louis Ducruet and Camille Gottlieb.
Several fans from around the world responded to the Christmas card message with well wishes for her to get better soon, and saying "Charlene we love you!! ❤️", "❤️ wishing you and your family a Merry Christmas and a happy and healthy 2022! Love from Holland. ??", "Get well soon My beautiful Princess Charlene????❤️", "We all hope to see you soon again. Merry Christmas Princess Charlene ❤️" and "A lot of people loves you… never give up".
View this post on Instagram