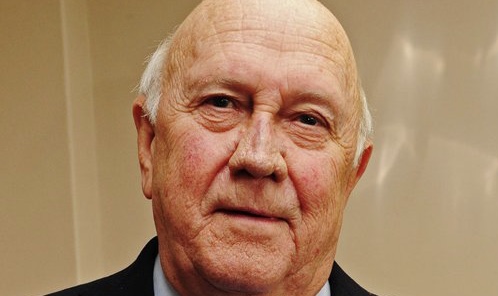 Ramaphosa Declares Mourning Period for FW de Klerk with Flag at Half-Mast
President Cyril Ramaphosa has declared a four-day national period of mourning, and that the National Flag be flown at half-mast as a mark of respect for the late former Deputy President FW de Klerk. The former Deputy President passed away on Thursday, 11 November 2021, after an extended illness suffering from a form of cancer. […]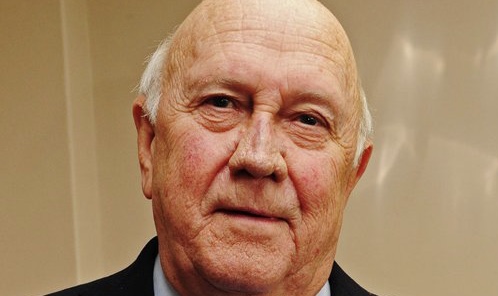 President Cyril Ramaphosa has declared a four-day national period of mourning, and that the National Flag be flown at half-mast as a mark of respect for the late former Deputy President FW de Klerk.
The former Deputy President passed away on Thursday, 11 November 2021, after an extended illness suffering from a form of cancer. He was 85 years of age.
The FW de Klerk Foundation has announced that the cremation and funeral of Mr De Klerk will take place in a private ceremony for family members on Sunday, 21 November 2021.
President Ramaphosa has directed that the National Flag be flown at half mast from sunset tomorrow, Wednesday, 17 November, until the evening of Sunday, 21 November.
The SA government announced that it will at a future date host a State Memorial Service in remembrance of the former Deputy President.
The government says it has consulted with the De Klerk family and the FW de Klerk Foundation as part of preparing for this event in which government leaders, leaders of political parties and representatives of civil society will participate.
Carte Blanche Focus on FW de Klerk
If you live abroad, Showmax International is now streaming Sunday's Carte Blanche which shone a spotlight on FW de Klerk's life: "A political figure feted by some, reviled by many.  He ordered the release of Nelson Mandela, won the Nobel Peace Prize, and helped broker South Africa's transition to democracy in 1994. FW de Klerk has passed away at the age of 85 after a long battle with cancer. As the country continues grappling with the chequered legacy of apartheid's last president, Carte Blanche reflects on his place in history…" (Producers: Siniketiwe Hlanze and Sinethemba Nogude | Presenter: Claire Mawisa)
Watch the show overseas on Showmax International
Sources: gov.za and Showmax