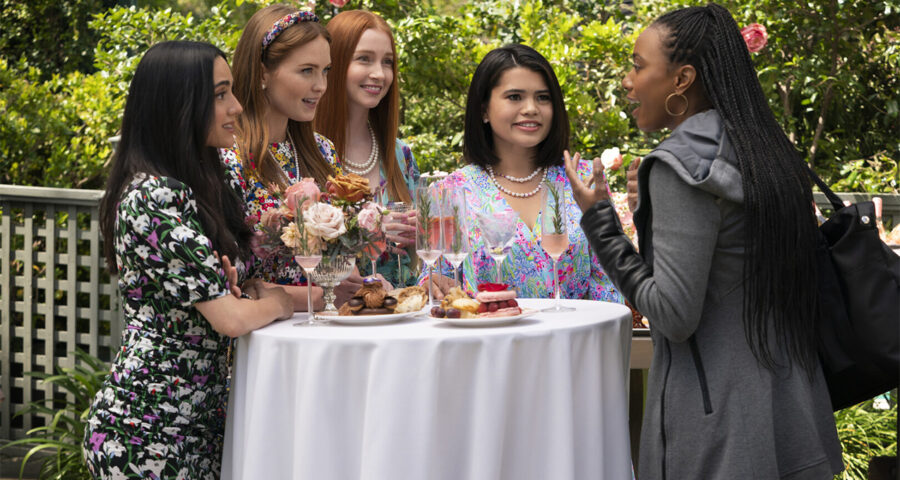 SA Actress' Video Goes Viral for Makeout Scene in Sex Lives of College Girls
South African actress Lex King has gone viral on YouTube for her hook-up scene with Leighton (Broadway star Reneé Rapp) in the first episode of HBO Max's 18SNL hit The Sex Lives of College Girls, which is currently the most popular international series on Showmax. The 30-second kissing clip, uploaded by Hot Hunter, has been […]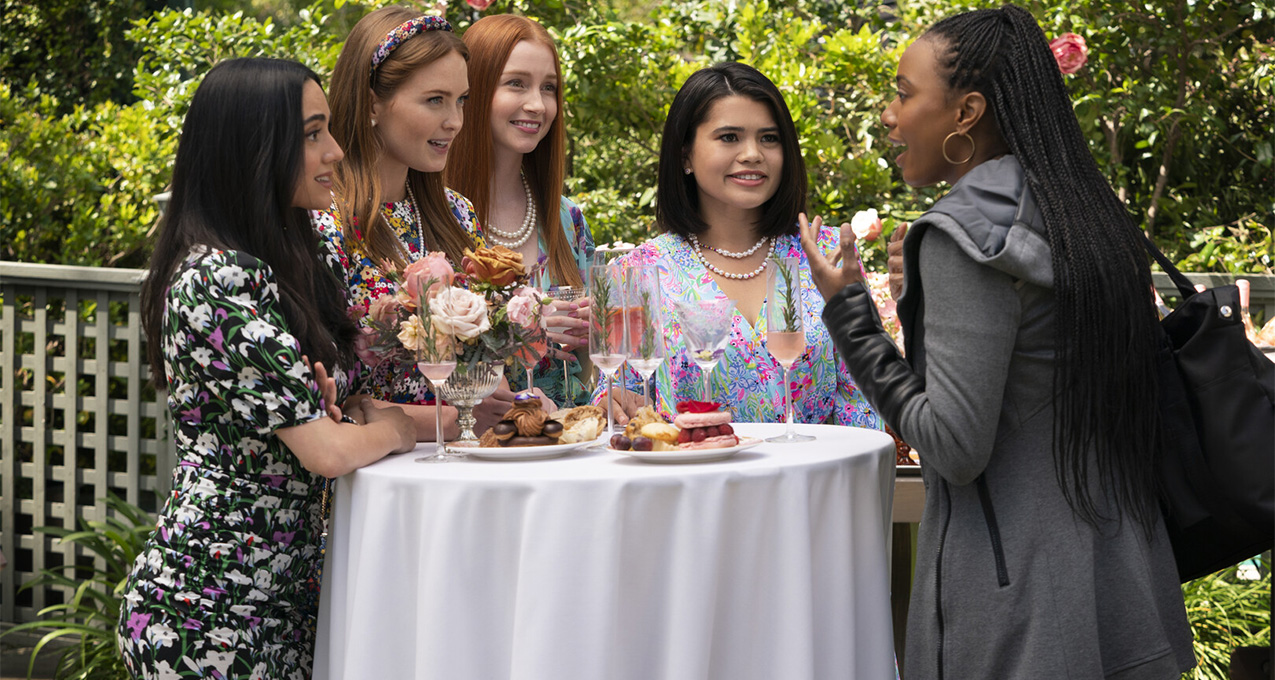 South African actress Lex King has gone viral on YouTube for her hook-up scene with Leighton (Broadway star Reneé Rapp) in the first episode of HBO Max's 18SNL hit The Sex Lives of College Girls, which is currently the most popular international series on Showmax. The 30-second kissing clip, uploaded by Hot Hunter, has been viewed over 5.7 million times on YouTube already.
You'll recognise the distinctive redhead from playing Aphrodite, the goddess of love and beauty, in Troy: Fall Of A City. Having made her name with roles in international films and shows made in South Africa like Dominion, Eye In The Sky, and SAF3, she's now based in the US. She plays Ilsa in the second season of The Mysterious Benedict Society and Callie in eight episodes of American Princess, in addition to smaller roles in NCIS: Los Angeles, Brave New World and the Emmy-nominated The Good Lord Bird.
The Sex Lives of College Girls has a 97% critics' rating on Rotten Tomatoes, with Mashable calling it "a hilarious, sexy treat," Entertainment Weekly saying it's "smart, sharp and sassy," and The Wrap calling it "raunchy rom-com fun."
Already renewed for a second season by HBO Max, The Sex Lives of College Girls was nominated for Outstanding New Series at the 2022 GLAAD Awards and the 2022 MTV TV Awards' Here for the Hookup prize.
The hit show is the latest offering from six-time Emmy nominee Mindy Kaling and her Never Have I Ever co-producer Justin Noble (who also wrote and produced on Brooklyn Nine-Nine).
The Sex Lives of College Girls, Mindy explains, "is about four young women who are randomly assigned to be freshman roommates at the prestigious Essex College. It's about them having their sexual awakening."
WATCH Trailer: The Sex Lives of College Girls on Showmax
On-screen, Mindy is best known for her starring roles in hit series like the US version of The Office, as well as in movies like Ocean's Eight. She's also won multiple awards for her voice work on animated blockbusters like Inside Out (as Disgust) and Wreck-it Ralph (as Taffyta Muttonfudge).
But acting is practically a side-gig for this unstoppable multi-hyphenate, whose job titles include series creator, writer, producer, executive producer, director, author and Tony Award-winning stage musical producer. She's both written and produced on series like Never Have I Ever, The Mindy Project and Four Weddings and a Funeral and is currently writing the script for Legally Blonde 3, which is due out next year.
The Sex Lives of College Girls is her highest-rated project yet, with AV Club calling it "Mindy Kaling's boldest work," and saying, "The way the show tackles how teens cope with sudden freedom is both funny and truthful."
"We wanted to do a show that was sexy and funny," says Mindy, and to "show college [as] I knew [it], which was really fun, really diverse… All my best friends are the ones that I made in college, which is why it's so fun to write this series… The best part about college is being able to do new things that can be a little scary, but having friendships in place so that if something goes wrong you can depend on those people."
The show's avid fan following is largely down to the magic mix of its main characters. As Washington Post puts it, "pretty much every cast member feels like a find, and… the natural chemistry among the central foursome adds to the series's easygoing appeal."
Introducing the characters, Mindy says, "Bela (Amrit Kaur from The D Cut) is just a cornball. She's finally kind of let out of her cage and can be her best self. Kimberly (Pauline Chalamet – Timothée Chalamet's sister – from The King of Staten Island) is deeply good. She came to college thinking everyone would be like her and is a little thrown by how wealthy the school is."
Whitney and Leighton are played by Broadway stars Alyah Chanelle Scott and Rapp respectively. "Whitney is really strong, super funny," Mindy says. "She wants to be a pro soccer player, and she wants to have the best college life. Leighton is a girl who thinks she knows who she is and what she's supposed to be. …And she's not that psyched about the girls she's been assigned to live with."
As Mindy tells it, "I was the opposite of all the girls in this show but I really wanted to be like them. I would have died to have lived in this quad with these girls."
Watch The Sex Lives of College Girls on Showmax