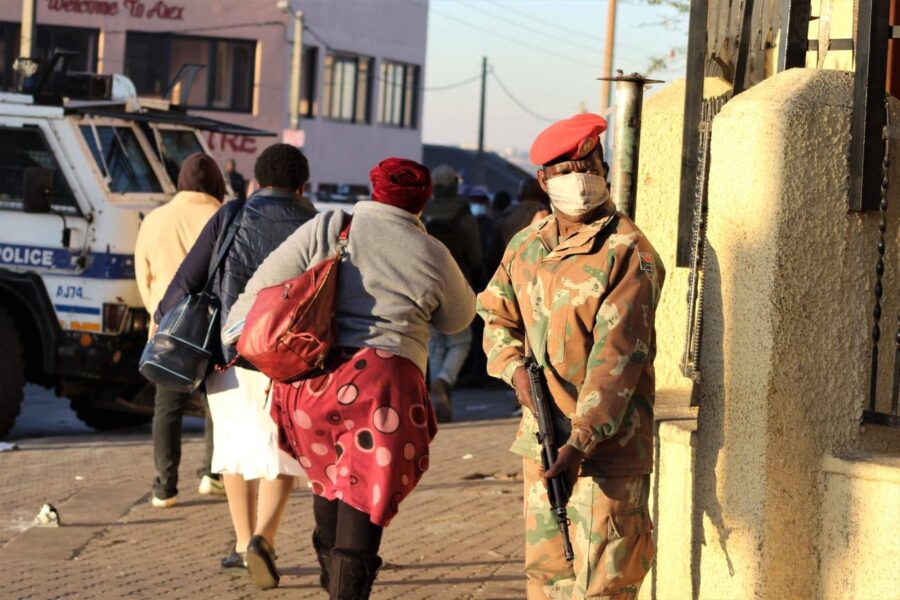 South African International Community Calls for Full SANDF Deployment
South African citizens living and working abroad are in uproar at the situation unfolding on the ground in South Africa. With daily updates from friends and family in areas of KZN and Gauteng, where protests have been violent since the imprisonment of former President Jacob Zuma, many SA expats are concerned about the safety and […]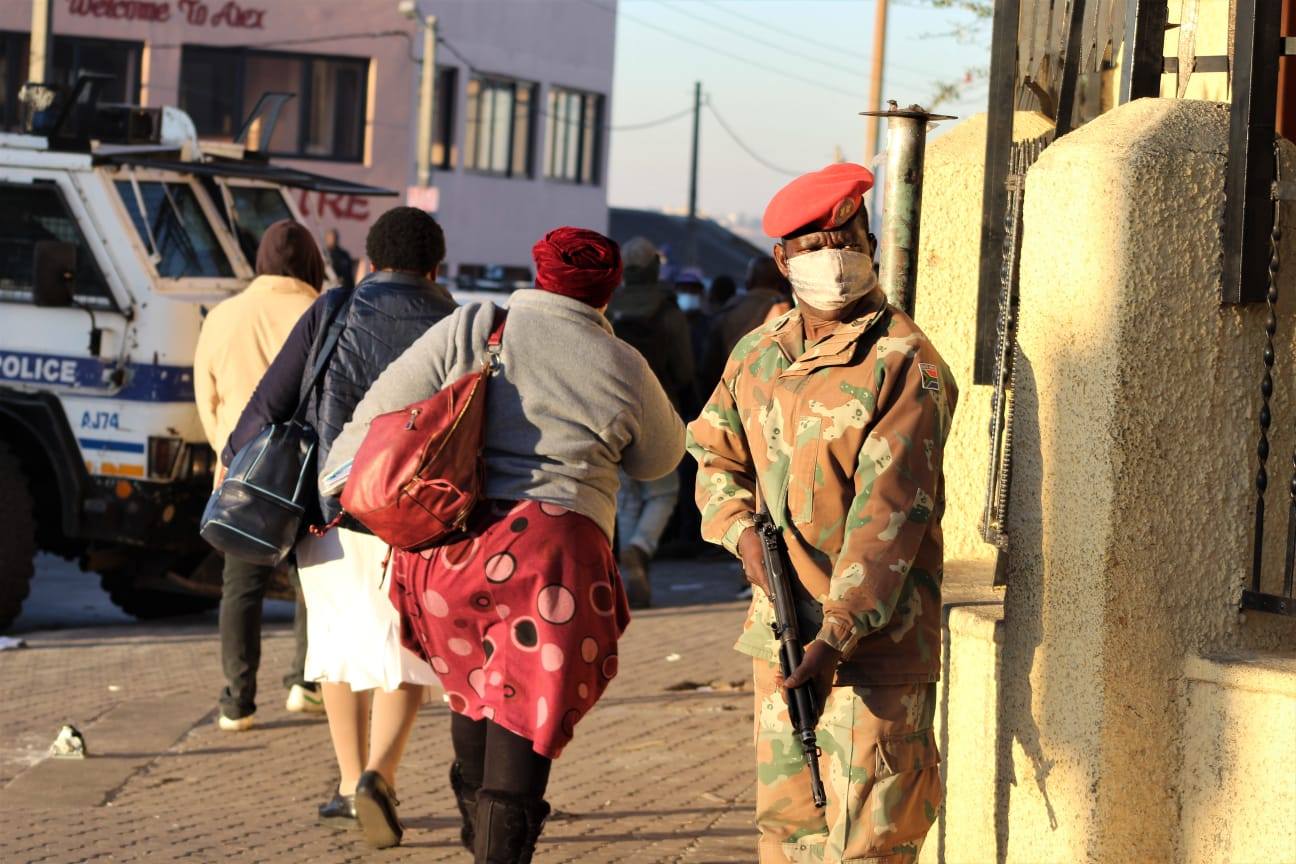 South African citizens living and working abroad are in uproar at the situation unfolding on the ground in South Africa. With daily updates from friends and family in areas of KZN and Gauteng, where protests have been violent since the imprisonment of former President Jacob Zuma, many SA expats are concerned about the safety and wellbeing of loved ones back home.
Well known SA activist Hayley Reichert, who lives in London, said in a press statement today: "Feeling helpless that they are unable to defend their former communities from afar, (South Africans abroad) are calling for President Ramaphosa to issue the immediate full deployment of all SANDF members onto the streets of South Africa to assist the police in restoring law and order."
Hayley says those abroad share grave concerns around the prevention of deaths and injuries to civilians who are taking up arms to support the police and protect their communities. The latest official number of deaths in the violent protests is 72, although those on the ground estimate it is far more.
"The fear that mass destruction of critical infrastructure including power-generation sites and water pumps, as well as the impact of healthcare delivery and food security will plunge the country into darkness and desperation which will result in unnecessary bloodshed," says Hayley.
"Expats noted that during the first Covid lockdown, the President exercised extreme caution to keep people safe in their home by deploying thousands of SANDF members to control movement on the streets… yet during this time of exhaustive civil unrest, he has only chosen to deploy 2,500 SANDF members across parts of KwaZulu Natal and Gauteng and days after the unrest initially began."
According to Hayley, many of those living abroad still wish to return to a peaceful and prosperous South Africa, whether for holidays or to return permanently.
Marielle Fritsch, 33, currently living in Guernsey, Channel Islands says:
"I am utterly horrified and heartbroken watching what has happened to my province and I'm severely worried for my friends and family back home. We love going back to SA on holiday and have been planning a trip for end of year if Covid restrictions allowed. We love our country and all it has to offer and really hope that there will be a country for us to go back to on holiday!"
Karis Leigh, a freelance writer from KwaZulu Natal, adds:
"I am horrified at the violence and chaos across our country. My heart breaks for the innocent civilians who are using up their resources to protect others and desperately need more. Returning to my home country in the future seems impossible right now."
As reports of looting and attacks continue to spread across the country, global South Africans urgently call on President Ramaphosa to clamp down on the chaos and take control of the situation before civil war is declared, says Hayley.
Ramaphosa authorised the deployment of armed forces on 12 July, with the instruction to support the South African Police Services (SAPS).
Yesterday the army was seen entering Salt Rock on the KwaZulu-Natal east coast. In other places, locals have complained there are still no soldiers, and no police.
The main hotspots that the army is being sent to in Gauteng include Ekurhuleni (particularly Vosloorus) and the City of Johannesburg where today they were deployed to Alexandra township, amongst other places.
According to the SANDF the SA Army members (nicknamed 'the Pride of the Lions') have been welcomed "with great ululation by the public as a sigh of relief from threats of violence, intimidation, theft and looting".
SANDF Colonel Sammy Mosiane confirmed in an article that this "swift deployment has brought calmness and a peaceful atmosphere wherein the community members can commence with their daily lives."
For many South Africans in Gauteng and KZN, who report feeling like prisoners in their homes at the moment, they just wish that more soldiers could be deployed so that they too could feel the calmness and commence with their daily lives.
WATCH South African Army (SANDF) deployed to Salt Rock, KZN on 13 July 2021
MORE: South African expat urges people to sign petition for international assistance for SA.
Well done to SANDF 5SAI helping with cleaning and recovery on the N3 @N3Route @SANDF_ZA @SANRAL_za pic.twitter.com/MALGoaXobY

— Arrive Alive (@_ArriveAlive) July 14, 2021
#SANDF troops patrol through the vicinity of Durban's CBD, chasing away possible looters from areas such as the Workshop – where this video was shot. People scurry as army vehicles screech through the city's streets. @TimesLIVE pic.twitter.com/eDZlNewfTa

— Orrin Singh (@orrin417) July 13, 2021
GOC SA Army Engineer Formation, Brigadier General Andries Mahapa with the Minister of the SA Police Service, Bheki Cele, inspecting damages at Pan African Mall in Alexandra Township. Minister Cele later engaged community members.#SANDF#SANDFProtectSA#ProtectSouthAfrica pic.twitter.com/miFFbHzk2c

— SA National Defence Force (@SANDF_ZA) July 13, 2021
Yesterday the Durban Chamber of Commerce issued a plea to President Cyril Ramaphosa to urgently declare a State of Emergency in the province.