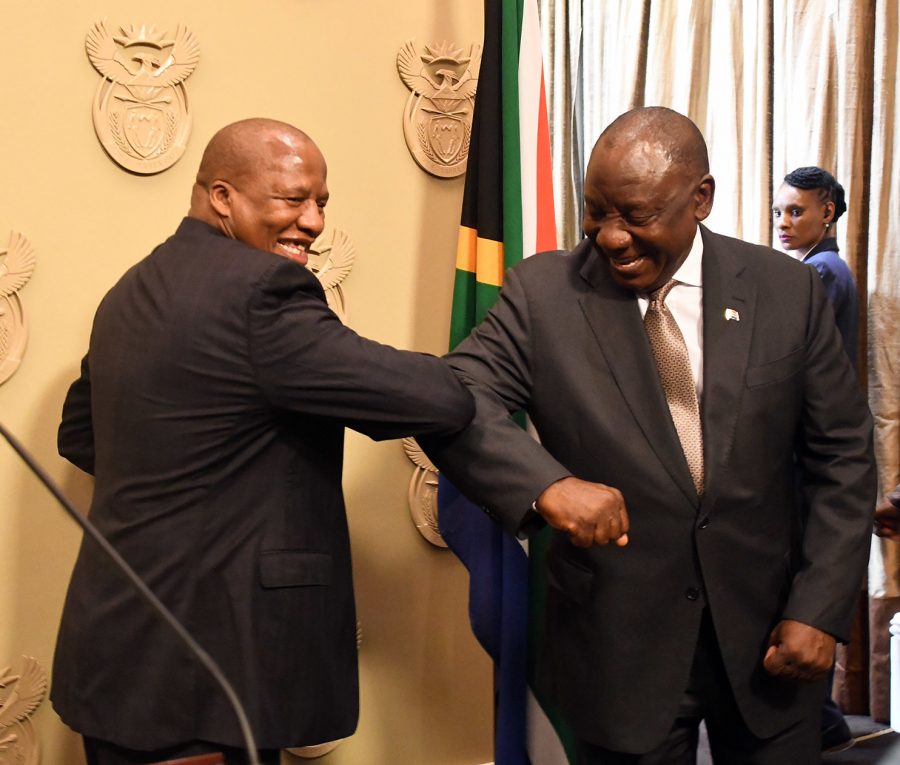 South Africa's President Is Undertaking Key Coronavirus Engagements Today
President Cyril Ramaphosa's programme for today, Sunday 22 March 2020, is dedicated to key engagements around South Africa's national state of disaster triggered by the outbreak of the coronavirus… and will culminate with the President addressing the nation after chairing a meeting with the National Command Council in which they will discuss whether current measures […]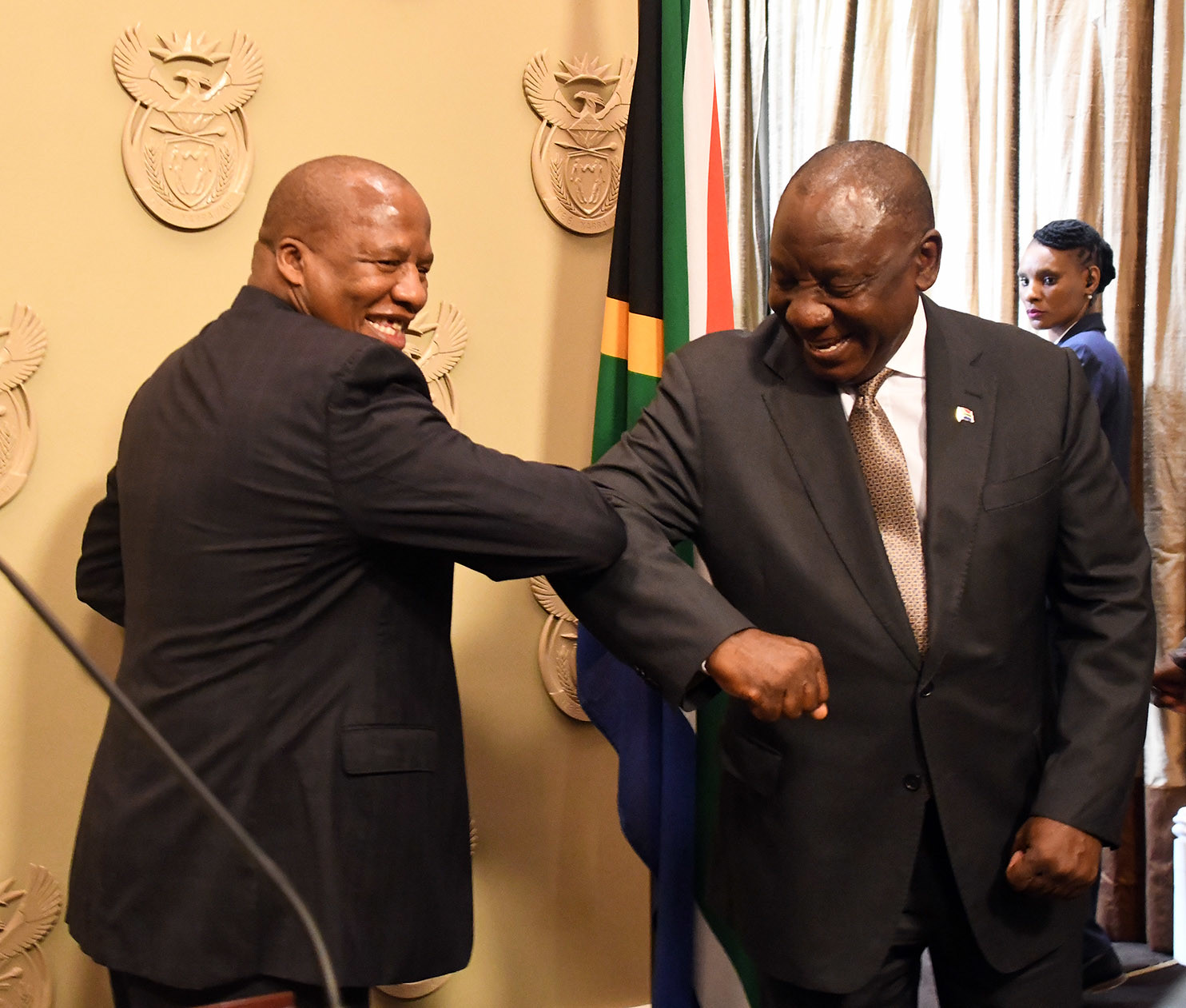 President Cyril Ramaphosa's programme for today, Sunday 22 March 2020, is dedicated to key engagements around South Africa's national state of disaster triggered by the outbreak of the coronavirus… and will culminate with the President addressing the nation after chairing a meeting with the National Command Council in which they will discuss whether current measures to prevent the spread of the virus are enough or not.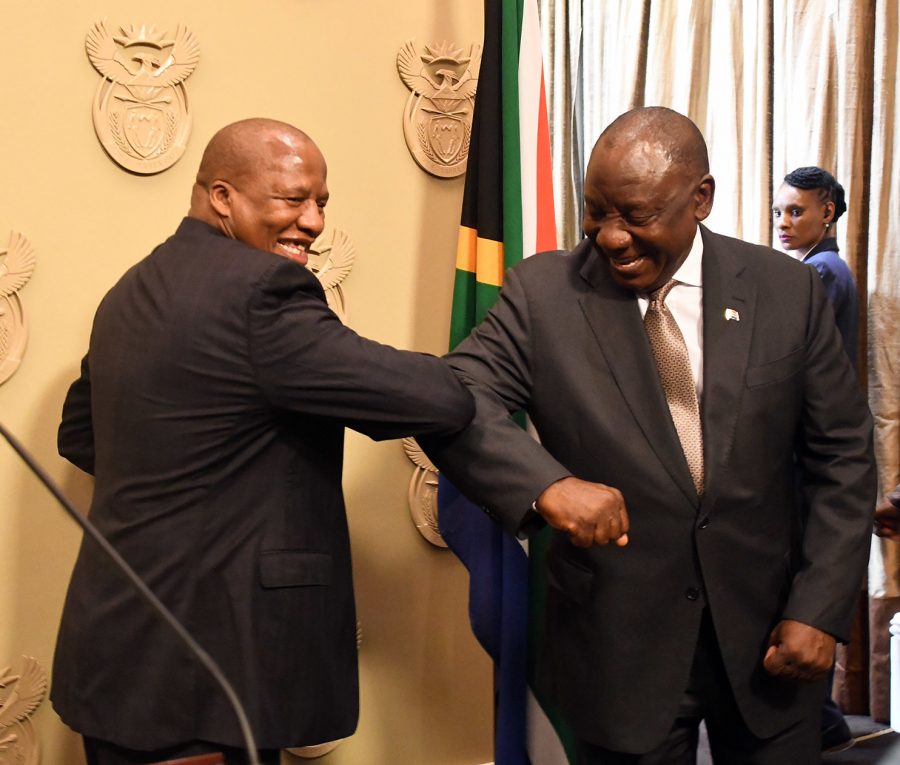 Today the President will:
1. Meet with Business Leaders
Meeting at the Union Buildings, they will be able to outline the impact of the disaster on businesses and the economy at large, and suggest recommendations to mitigate the impact of the outbreak.
2. Receive Leaders of political parties:
The President will meet with those who were unable to deliver their statements of support on Tuesday. They'll be able to do so today with media present.
3. Chair a meeting of the National Command Council:
The Council will receive an update on the novel coronavirus (COVID-19) outbreak; progress and challenges related to the new regulations on the state of disaster and other measures to protect the country, as well as economic impact.
On the outlook for the period ahead, the Council will consider whether the measures that are currently in place to contain the spread of the virus are sufficient and what further measures are required.
4. Address the Nation
Following the Council's deliberations, President Ramaphosa will address the nation in a message that will be broadcast on radio and television, and live-streamed online.
Source: The Presidency of the Republic of South Africa
Don't miss Carte Blanche tonight: How seriously are we taking Covid-19 in South Africa? Watch on Sunday on DStv Now or stream it overseas in most countries from Tues 24  March if you're abroad.