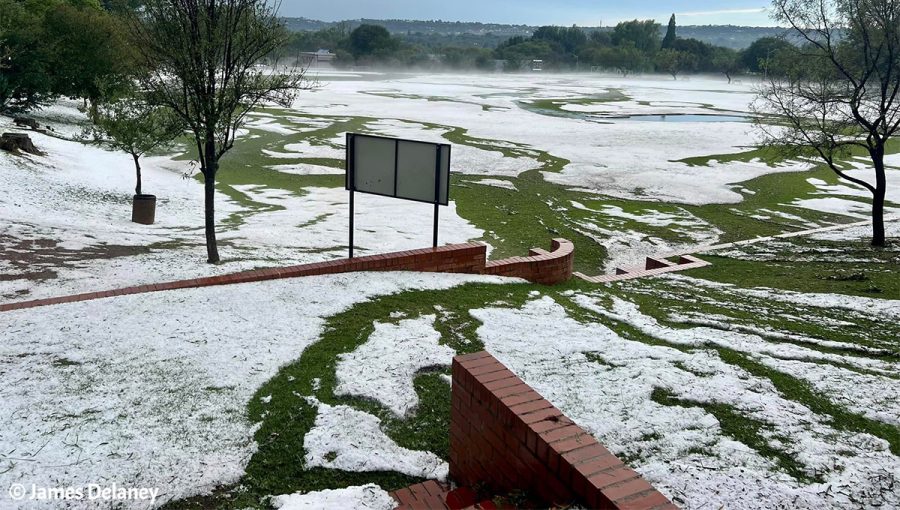 PHOTOS of Hectic Hailstorm in Johannesburg
Gauteng was hit by a hectic thunderstorm on Monday afternoon, with hail pelting down, causing damage to several roofs and motor vehicles. But the aftermath was quite breathtaking to gaze upon – with the golf-ball sized hail blanketing the ground like snow, transforming Joburg into a white wonderland. Well known artist James Delaney captured these […]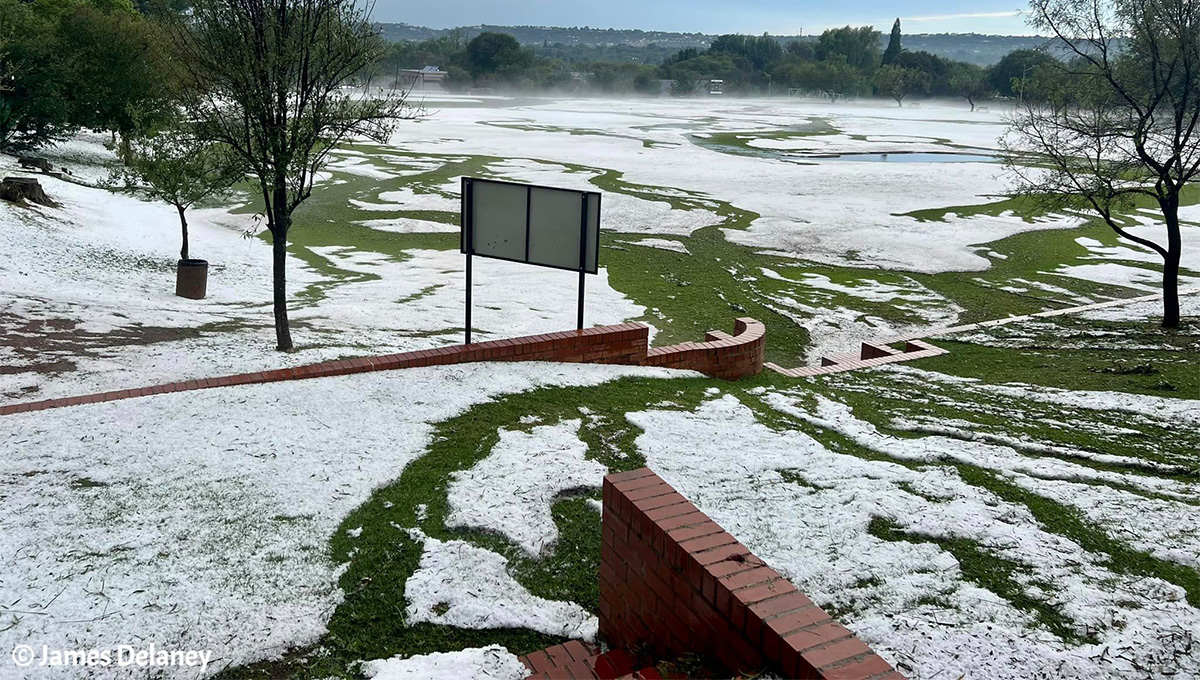 Gauteng was hit by a hectic thunderstorm on Monday afternoon, with hail pelting down, causing damage to several roofs and motor vehicles. But the aftermath was quite breathtaking to gaze upon – with the golf-ball sized hail blanketing the ground like snow, transforming Joburg into a white wonderland. Well known artist James Delaney captured these amazing photos in Johannesburg.
"It was quite a scene," he told SAPeople, describing it as a "massive hailstorm".
Follow James Delaney on Instagram
https://www.instagram.com/delaneyartist/
Visit James Delaney's website
https://www.delaney.co.za/
The damage at Delta Cafe in Craighall Park was rather severe… but owner Daniel showed how to make the most of a bad time!
Residents said it was one of the roughest storms in 45 years:
Ek plaas nie gereeld iets nie want daar is so baie mense in Johannesburg maar hierdie was rof! Ons woon al 50 jaar hier en ek het 45 jaar laas so iets beleef. Ons omgewing is erg beskadig. Bome is ontwortel, krag drade is af.📸Annelie Lemmer @peoples_weather @SAWeatherServic pic.twitter.com/FQVdm1Ezoc

— ReenvalSA (@ReenvalSA) December 5, 2022
Fotos van 'n dondersel vanmiddag ongeveer 17:32 naby Hartbeespoort.
Fotos is my eie.📸Martin Corné @peoples_weather @SAWeatherServic @JoelGuy_ @VoxWeatherZa @Kormorant @maroelamedia @zarsg pic.twitter.com/h0bS43AZSP

— ReenvalSA (@ReenvalSA) December 5, 2022
M1 tussen sandton en midrand vanmiddag 13:54📸Nicolas Nortje @peoples_weather @SAWeatherServic @JoelGuy_ @VoxWeatherZa @maroelamedia @zarsg pic.twitter.com/Y9jgB48REn

— ReenvalSA (@ReenvalSA) December 5, 2022
Some stormy skies Sunward Park Boksburg 28mm thunderstorms this afternoon around 3pm📸Rodney John Burt @peoples_weather @SAWeatherServic @JoelGuy_ @VoxWeatherZa @maroelamedia pic.twitter.com/6eRxYLnnHl

— ReenvalSA (@ReenvalSA) December 5, 2022