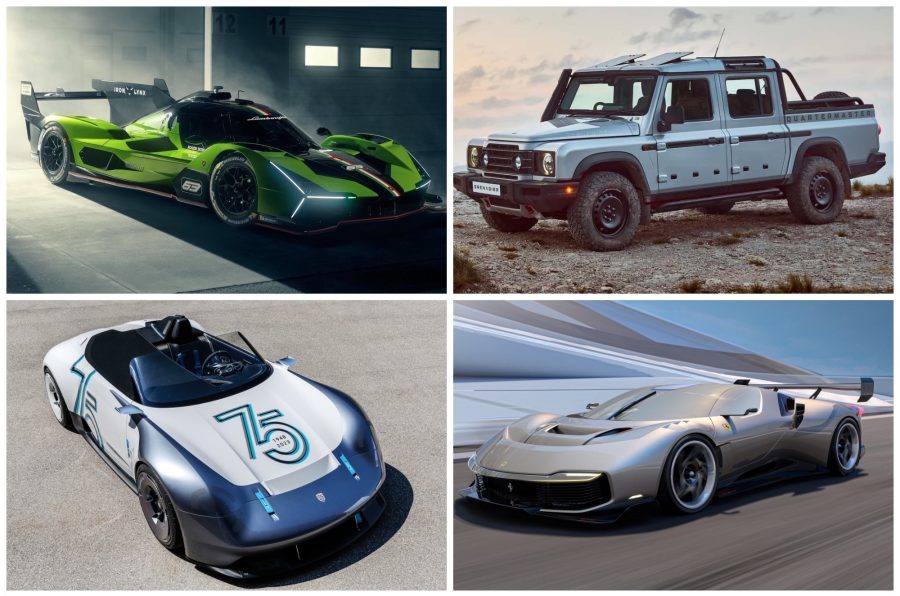 The 10 best reveals at Goodwood FOS this weekend
If you've never watched before, Goodwood FOS (Festival of Speed) isn't just a hill-climb shootout spread over four days, it's like a moving motoring show. Car brands all across the world reveal important and exciting new vehicles at the star-studded event. This year marked 30 years of the Goodwood FOS, 75 years of Porsche, 60 […]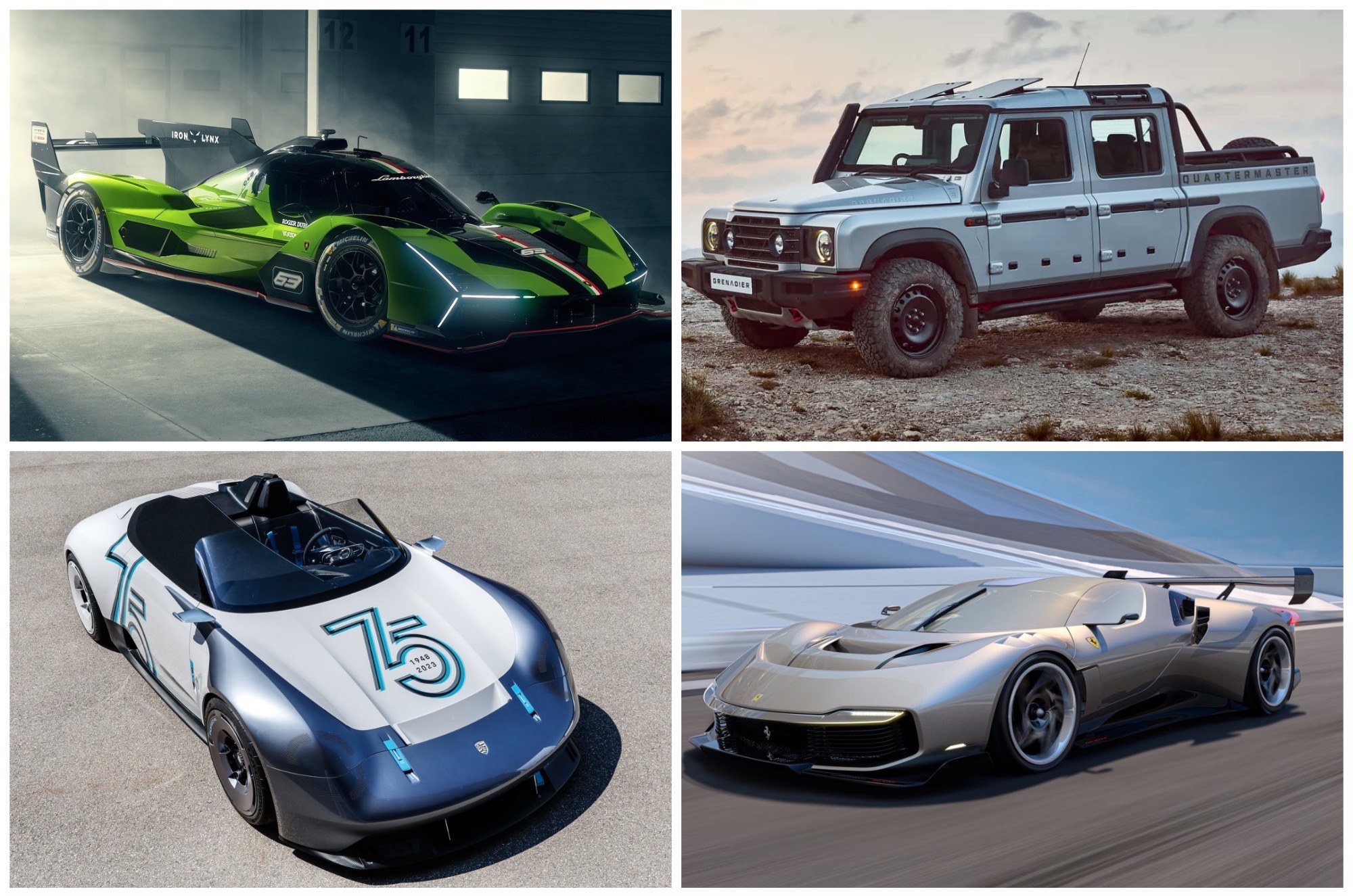 If you've never watched before, Goodwood FOS (Festival of Speed) isn't just a hill-climb shootout spread over four days, it's like a moving motoring show. Car brands all across the world reveal important and exciting new vehicles at the star-studded event.
This year marked 30 years of the Goodwood FOS, 75 years of Porsche, 60 years of McLaren, the list of notable anniversaries went on. Unfortunately, inclement weather curtailed proceedings on Saturday. But that didn't stop this these great reveals and moments.
10 OF THE BEST AT GOODWOOD FOS
If you missed the action this weekend, these were the 10 best things that happened at Goodwood FOS.
1. LAMBORGHINI SC63
LMDh prototype racing gained a new entrant to its grid this weekend in the Lamborghini SC63. The long-awaited race car from Lamborghini will compete in the 24 Hours of Le Mans, World Endurance Championship (WEC) and IMSA in 2024. Beneath that aggressive, angular bodywork is a hybrid-boosted twin-turbo 3.8-litre V8. The drive lineup includes Mirko Bortolotti, Andrea Caldarelli and ex-F1 drivers Romain Grosjean and Dani Kvyat. We can't wait to see how they and it will run against the prototype entries from Ferrari, Porsche, Peugeot, Cadillac and BMW.
2. FERRARI KC23
Ferrari loves to show off its cars at Goodwood FOS. This one-off Ferrari wears a unique design that's less exotic Italian and more inspired by a Gran Turismo concept and cost its lucky owner countless Euros. Nevertheless, we love it, and the KC23's 488 GT3 race car underpinnings are some of the best in the business.
3. HYUNDAI IONIQ 5 N
In case you've been living under a rock, Hyundai and its high-performance N division have been making big motorsport plays lately. Which is why it's no surprise that one of the biggest reveals at Goodwood FOS this year was the Ioniq 5 N. It's an electric hot hatch with 477 kW a zero to 100 km/h sprint time of 3.0 seconds, and a sound simulator to mimic the rorty exhaust noise of an ICE car with fake gearshifts and everything.
Unfortunately, another electric Hyundai, the RN22e, made a splash of another sort at Goodwood FOS with this massive crash this weekend.
ALSO READ: 15 of the strictest new AARTO penalties
4. INEOS GRENADIER QUARTERMASTER
INEOS is an energy company who's founder also happens to love the old Land Rover Defender. He decided, when the aforementioned 4×4 went out of production, to build his own modern Defender, called the Grenadier. Now he's following it up with a double-cab bakkie version called the Quartermaster which was revealed at Goodwood FOS. Its availability in South Africa has been confirmed and it's powered by the same BMW-sourced turbo 3.0-litre straight six as the SUV. Let's see how it fares against the mighty Toyota Hilux.
5. ASTON MARTIN VALOUR
Always fashionably late to the party, Aston Martin's first EV will only drop in 2025. Until then, Lawrence Stroll's company is dreaming up limited-production ICEs to finish off its engine allocation. Like the striking Aston Martin Valour which debuted at Goodwood FOS with a 525 kW twin-turbo V12 and manual gearbox. The styling reminds us of a steriodal 1980s V8 Vantage, and we'd argue it has the best looking wheels in the business.
6. AIM EV SPORT 01 AT GOODWOOD FOS
Yes, it's another boutique electric sports car but, crucially, it's been designed Nissan's former design guru, and he's someone we respect a whole lot. The Aim boasts 360 kW of electric power sent to the rear wheels only. It's relatively light for an EV, 1 430 kg, and that means it should be as sharp to drive as it looks. Unfortunately, this is the only one built for now. If people like it, Aim will consider a limited production run after the Goodwood FOS success.
7. CATERHAM PROJECT V
You can forget lightweight, basic ICE sports cars like Caterham used to do. The British firm is going electric and the Project V represents its first venture down this path. Shown for the first time at Goodwood FOS, the very pretty electric sports car features a 200 kW motor at the rear and a 55 kWh battery that's good for 400 km plus on a cruise. Like the Aim, it has tried to keep weight to a minimum, claiming the Project V tips the scales at around 1 200 kg. Look for it to make production in 2025.
8. BENTLEY SPEED SIX CONTINUATION
The Speed Six is a legendary race car that won the Le Mans 24 Hours from 1929-1930. Yes, it's a seriously old car, but that hasn't stopped Bentley from resurrecting it with what the firms calls a continuation series. Revealed at Goodwood FOS, Bentley is planning to build 12 of the Speed Six Continuation Series priced at $2 million a pop. As the name suggests, powering it is a period-correct 6.6-liter inline-six churning out 150 kW.
9. FORD MUSTANG MACH-E RALLY
Ford has taken a big gamble and committed millions of dollars to electric cars. And like the Blue Oval has done before, to give its efforts a shot in the arm, it's turning to motorsport to boost the profile of the Ford Mustang Mach-E. Check out the beefy off-road tyres, fog lamps integrated into the grille and an RS-like rear spoiler. It made some impressive runs up the Goodwood FOS Hillclimb, too.
10. PORSCHE VISION 357 SPEEDSTER
As part of its extensive 75-year celebration at Goodwood FOS, Porsche brought a Speedster version of the Vision 357 concept. The base chassis is that of a 718 GT4 Clubsport, but rather than the snarling flat-six drivetrain from an RS, this Speedster gets the electric ePerformance powertrain making all of 800 kW.