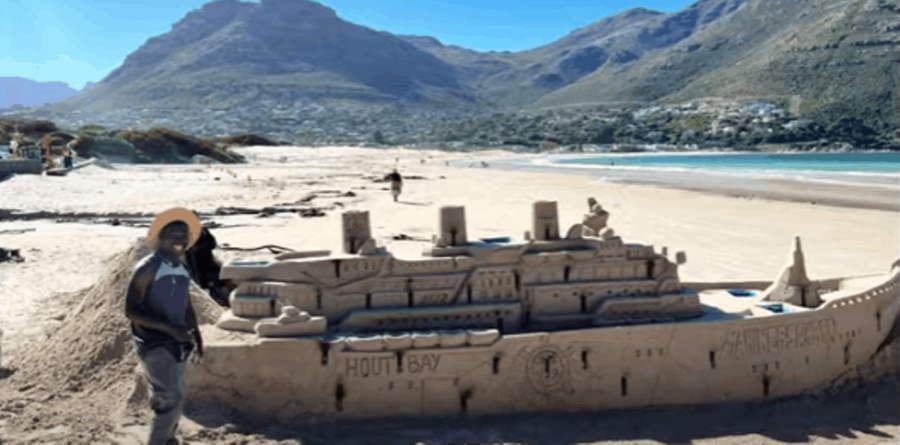 Watch: Hout Bay's Super Sandman creates beautiful sculptures
Innocent Zungu, also known as "Super Sandman", started making sand sculptures on the beach when he was ten years old. Now, many years later, he can be found creating large, intricate sand sculptures of aeroplanes, castles and rhinos on beaches across South Africa. Zungu says he will try canvas painting during winter to make extra […]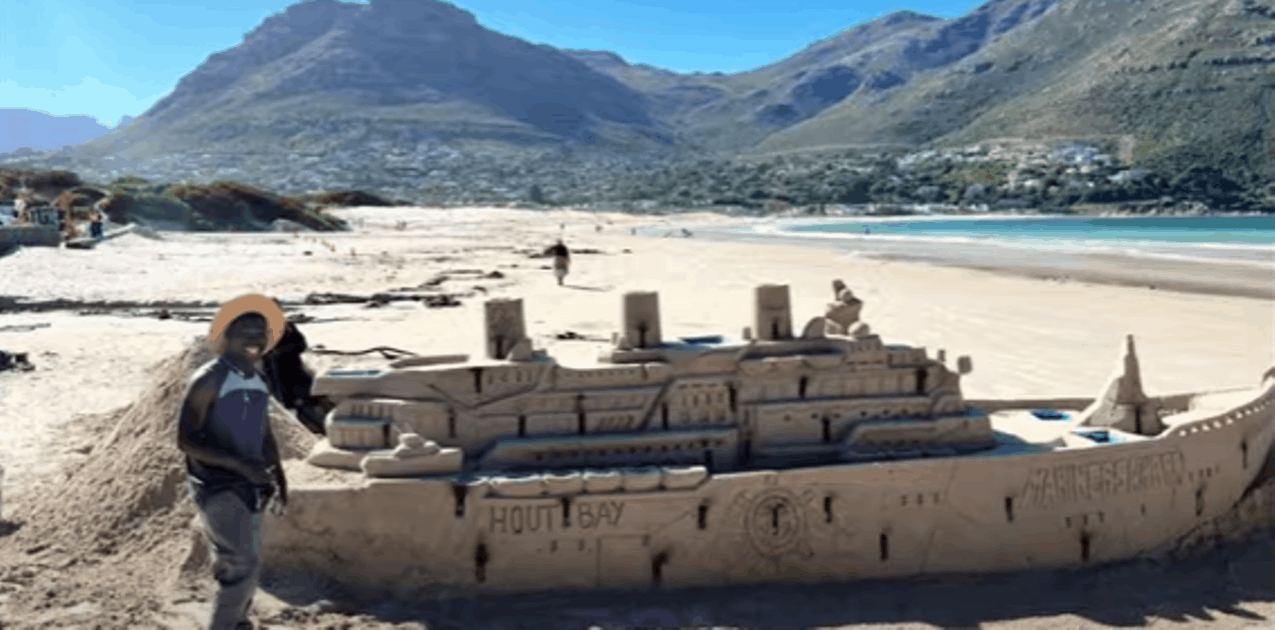 Innocent Zungu, also known as "Super Sandman", started making sand sculptures on the beach when he was ten years old. Now, many years later, he can be found creating large, intricate sand sculptures of aeroplanes, castles and rhinos on beaches across South Africa.
Zungu says he will try canvas painting during winter to make extra income.
Currently, he can be found on nice days at Mariners Wharf in Hout Bay, Cape Town.
Music by Scott Buckley
Published originally on GroundUp | By Ashraf Hendricks