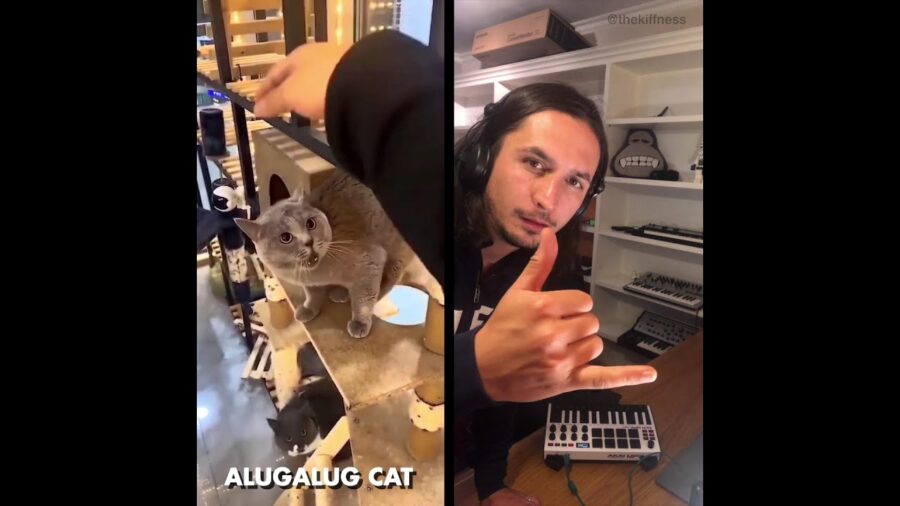 WATCH The Kiffness Teams Up With Alugalug Cat
It's an unlikely pairing, but the result seems to work – take a listen to Alugalug Cat X The Kiffness (Soulful Singing Cat Remix)! Although – warning – be prepared for your own cat to react if you're going to play it anywhere near them: WATCH VIDEO: Alugalug Cat X The Kiffness (Soulful Singing Cat […]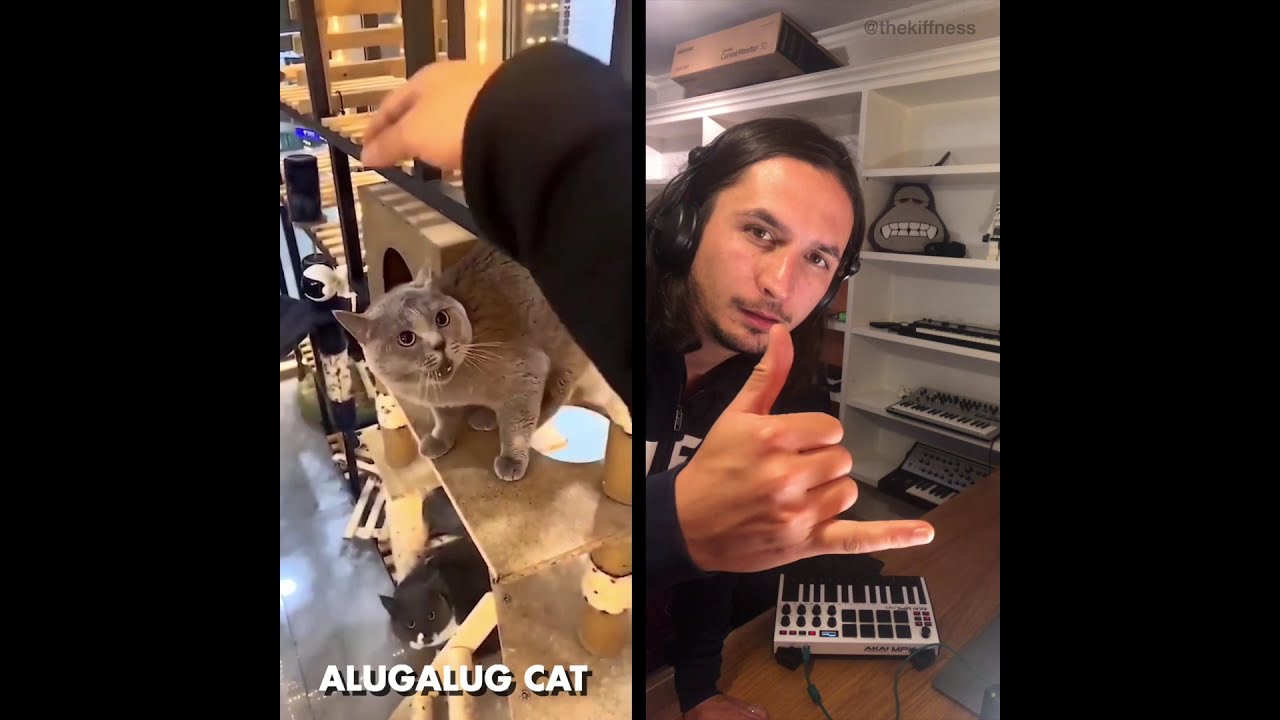 It's an unlikely pairing, but the result seems to work – take a listen to Alugalug Cat X The Kiffness (Soulful Singing Cat Remix)! Although – warning – be prepared for your own cat to react if you're going to play it anywhere near them:
WATCH VIDEO: Alugalug Cat X The Kiffness (Soulful Singing Cat Live Looping Remix)
The Kiffness – aka David Scott – says it's his "most ambitious internet collab to date ??" and he's collaborated with everyone from his dad (singing a Cat Stevens song) to blind Turkish street musician and drummer Bilal Göregen (featuring a white cat seen vibing in the video).
But this is the first time that a cat's vocals are actually the vocal point of a Kiffness production!
Dave says: "I hate to hear you scream out in fear, but don't you worry for I am here. Thank you to Alugalug Cat for making this song possible."
Many South Africans have reported their cats having a powerful reaction to the video… and in fact, you may want to play it away from their ears. It seems a little upsetting. (I've never seen such concern on my cat's face; he shot up from a deep slumber and then ran over to check the computer was doing okay!) However, dogs seem to like it.
"My dogs love this!" said one YouTube fan. "They even run outside and bark to ask the neighbourhood dawgs to bark along. My cat on the other hand looks like she is preparing for battle."
Most viewers have called the song 'legendary' and begged for an extended version.
Some have expressed worry that Alugalug Cat was distressed, but others pointed out he could have run away if he wanted to and seemed to be more in a mischievous playful mood.
The Kiffness on Spotify: https://bit.ly/Kiffness
Follow The Kiffness on socials @thekiffness
ALSO WATCH: The Hadeda Song (AmaPiano)