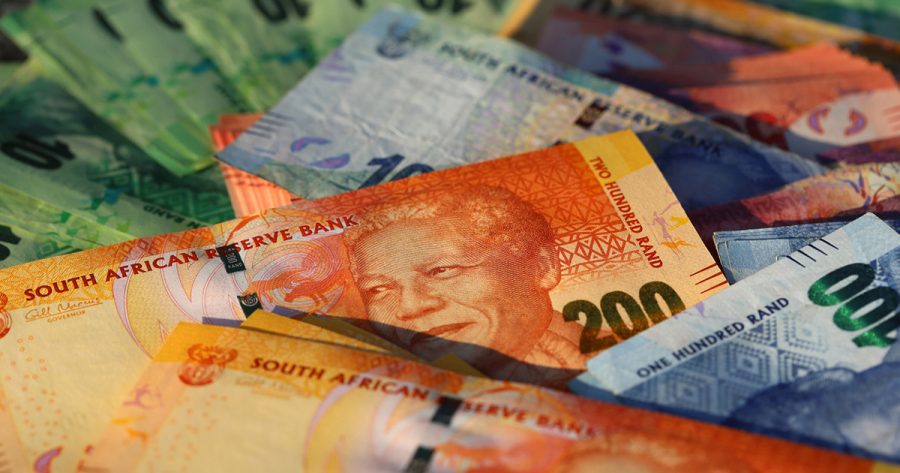 South African rand is stronger and credit rating is unchanged
Reuters: The South African Rand strengthened on Monday amid relief that South Africa's credit rating was not downgraded and bets on a large interest rate hike, with a central bank announcement the main focal point of the week. SOUTH AFRICAN RAND STRENGTHENED At 1001 GMT, the rand traded at 19.2500 against the dollar, about 1.08% […]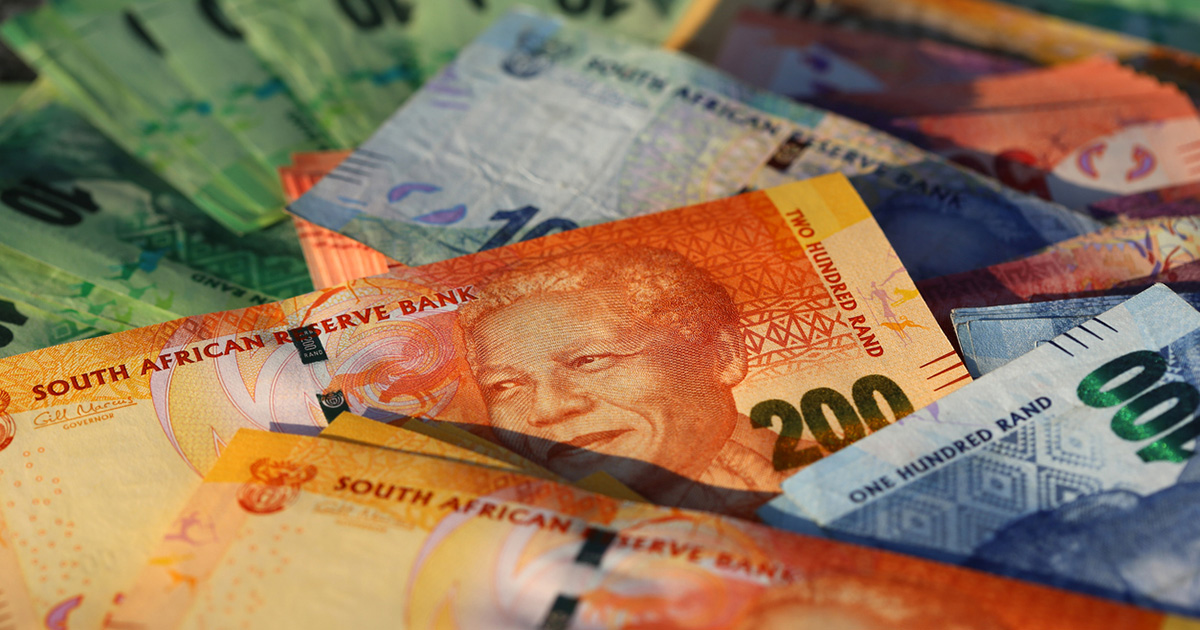 Reuters: The South African Rand strengthened on Monday amid relief that South Africa's credit rating was not downgraded and bets on a large interest rate hike, with a central bank announcement the main focal point of the week.
SOUTH AFRICAN RAND STRENGTHENED
At 1001 GMT, the rand traded at 19.2500 against the dollar, about 1.08% stronger than its Friday closing level. The dollar last traded at 103.09 against a basket of global currencies, about 0.05% stronger. Analysts polled by Reuters predict a 25-basis-point rate hike by the South African Reserve Bank on Thursday, in what could be its final hike of 2023. "This will be one of the most important decisions in years. Our house view is for a 25 bp hike," Rand Merchant Bank analysts said in a research note. "Market pricing shows that they will do at least 50 bp, and maybe even 75 bp. The more they hike the better for the rand."
ALSO READ: Fuel price update: Diesel, petrol picture gets bleaker as rand struggles
Other factors contributing to positive momentum for the rand "include the pullback in the USD and the fact that S&P didn't downgrade South Africa on Friday," ETM Analytics' Kieran Siney said in emailed comments. On Friday, ratings agency S&P Global held off from changing South Africa's sovereign credit rating or outlook, in a reprieve for South African markets after a turbulent two weeks during which local assets were shaken by a U.S. allegation that a Russian ship had picked up weapons in South Africa in December. The rand hit an all-time low against the dollar on Friday, trading at 19.5225 against the greenback. South Africa is facing a crippling power crisis, where households and businesses are left in the dark for up to 10 hours daily.
Struggling state utility Eskom warns that could intensify during the winter months, further damaging Africa's most industrialised economy. Shares on the Johannesburg Stock Exchange were down, with both the blue-chip Top-40 index and the broader all-share index last trading just under 0.2% weaker. South Africa's benchmark 2030 government bond was slightly weaker, with the yield up 0.5 basis points to 11.185%.
ALSO READ: The Importance of AML Compliance For South African Companies
BRITISH POUND
Reuters: Sterling was steady against the U.S. dollar on Monday, as investors awaited developments on the U.S. debt ceiling and UK inflation data due later this week. At 0954 GMT, the pound was flat against the dollar at $1.24415, while it ticked 0.1% lower versus the euro to 86.905 pence. U.S. President Joe Biden and House Republican Speaker Kevin McCarthy are set to hold discussions on the debt ceiling Monday, then on Wednesday, traders will tune into a speech from U.S. Federal Reserve Governor Christopher J. Waller. Also on Wednesday, UK customer price figures should give direction on the Bank of England's future steps to fight inflation, with its next meeting set for June 22. "I think the week ahead is set to be more exciting, not only because of further debt ceiling drama, but because Wednesday has Fed Governor Waller speaking in the afternoon following UK CPI that morning," Simon Harvey, head of FX analysis at Monex Europe, said.
ALSO READ: Thabo Bester update: Closing arguments in bail applications on Tuesday
Referring to the CPI, he said weaker data would be "crucial in anchoring BoE expectations lower and this should weigh on the pound". Traders predict an 81% chance of a 25 bps hike from the BoE at its next meeting. The BoE has raised interest rates 11 times since December 2021 as it battles double-digit inflation. Sterling rose to a year-high hit on May 10, when it touched $1.2679 – the highest level against the dollar since April 2022. Britain's avoidance so far of a severe recession is one factor behind the strong performance as well as a weaker dollar, which has moved down as markets anticipate the end of the Federal Reserve's rate hiking cycle.
US DOLLAR
Reuters: The dollar touched a six-month high against the yen on Tuesday as expectations grew that U.S. rates will remain higher for longer and as the debt ceiling impasse kept risk sentiment fragile. Among a slew of Federal Reserve heavyweights who spoke on Monday, some hinted that the central bank still has more to go in tightening monetary policy. Minneapolis Fed President Neel Kashkari said that U.S. rates may have to go "north of 6%" for inflation to return to the Fed's 2% target, while St. Louis Fed President James Bullard said the central bank may still need to raise another half-point this year. Against the Japanese yen, the greenback rose to a near six-month peak of 138.88 in Asia trade, reflecting the stark contrast between a still-hawkish Fed and an ultra-dovish Bank of Japan. The dollar was last 0.11% lower at 138.44 yen. "Markets are pricing for higher rates for longer by the Fed," said Tina Teng, market analyst at CMC Markets. "U.S. inflation is still way above the target and near-term, the economy is running resilient. "I don't think the Fed will just start cutting rates anytime soon."
ALSO READ: Newspaper front pages from around the world, 23 May 2023
Money markets are pricing in a roughly 20% chance that the Fed will deliver another 25-basis-point hike next month and have scaled back expectations of Fed rate cuts later this year, with rates seen holding above 4.7% by December. Similarly, the greenback kept the offshore yuan pinned near its recent five-month low and it last bought 7.0586. China on Monday kept its benchmark lending rates unchanged, as a weakening yuan and widening yield differentials with the United States limited the scope for any substantial monetary easing to shore up the country's post-COVID economic recovery. The euro slipped 0.05% to $1.0808 and is down nearly 2% for the month thus far against a stronger dollar, reversing two straight months of gains. Sterling was largely unchanged at $1.2436. Flash PMI figures in the euro zone, the UK and the United States are due later on Tuesday, following Japan's PMI release earlier in the day.
Japan's manufacturing activity expanded for the first time in seven months in May, while the service sector hit record growth, as the post-COVID recovery shored up business conditions. Also on investors' minds were concerns over a looming debt ceiling deadline in the United States, which put a lid on risk sentiment and supported the safe-haven U.S. dollar. President Joe Biden and House Speaker Kevin McCarthy ended discussions on Monday with no agreement on how to raise the U.S. government's $31.4 trillion debt ceiling and will keep talking with just 10 days before a possible default. "The debt ceiling drama has reached a fever pitch in recent weeks," said economists at Wells Fargo. "The policy disagreements among lawmakers appear wide as we enter crunch time."
ALSO READ: Cholera outbreak: City sends water tankers to Hammanskraal
Short-end U.S. Treasury yields have jumped, reflecting market jitters, with the yield on the one-month Treasury bill last up more than 10 bps at 5.7580%. Yields rise when bond prices fall. The yield on the two-month Treasury bill rose to a roughly three-week high of 5.4690%. Against a basket of currencies , the U.S. dollar steadied at 103.25, not far from a roughly two-month high hit last week. The Aussie slipped 0.02% to $0.6651, while the kiwi gained 0.02% to $0.62865.
GLOBAL MARKETS
Reuters: Asian stocks crept to two-week highs in cautious trade Tuesday, helped by hints of progress toward avoiding a U.S. default and by resilience in Japan's economy, with industrial sector surveys in Europe and the United States in focus later in the day. MSCI's broadest index of Asia-Pacific shares outside Japan touched its highest since May 9, and was up about 0.3% by mid-morning. Japan's Nikkei extended its winning streak into a ninth session and rose 0.6%. S&P 500 futures advanced 0.2% and European futures rose 0.16%. President Joe Biden and House Speaker Kevin McCarthy could not reach an agreement Monday on how to raise the U.S. government's $31.4 trillion debt ceiling with just 10 days before a possible default, but vowed to keep talking. "The resumption of debt ceiling negotiations spurred some hopes despite distinct risks of brinkmanship and blame-shifting remaining on the cards," said Mizuho economist Vishnu Varathan.
ALSO READ: Top 10 richest people in the world – 23 May 2023
"Without real action on that front, hawkish Fed speak has had some sway on markets," he said, noting some pressure on U.S. Treasuries that has also leant support to the dollar. Ten-year and two-year U.S. yields are near highs not seen since March, as traders start pushing back expectations for U.S. rate cuts from July towards November or December. Minneapolis Federal Reserve President Neel Kashkari said overnight that it was a "close call" as to whether he'd vote to hike again or pause at next month's meeting. St. Louis Fed President James Bullard said another 50 basis points of hikes might be required. Benchmark 10-year Treasury yields rose for a seventh straight session on the remarks to hit 3.728% overnight, and held steady near that level in Asia. Two-year yields were last at 4.328%.
The U.S. dollar tracked the move and hit a six-month high of 138.88 yen in the Asia session . The dollar was firm against most other currencies, and traded at $1.0805 per euro and $0.6650 per Australian dollar. Japan's manufacturing activity expanded for the first time in seven months in May, survey data on Tuesday showed, while the service-sector hit record growth, as the post-COVID recovery gains traction. Purchasing Managers Index surveys are due in Europe, Britain and the United States later in the day and strong services growth is expected to hold the composite readings in expansionary territory. Commodities were broadly steady, though U.S. natural gas fell sharply overnight. Benchmark Brent crude futures rose 0.4% to $76.26 a barrel. Spot gold fell 0.4% to $1,960 an ounce. Overnight the S&P 500 was flat.
Published by the Mercury Team on 23 May 2023
For more news on global and local market performance, follow our business and finance page.
ALSO READ: Electricity Minister will soon have 'powers' to deal with load shedding