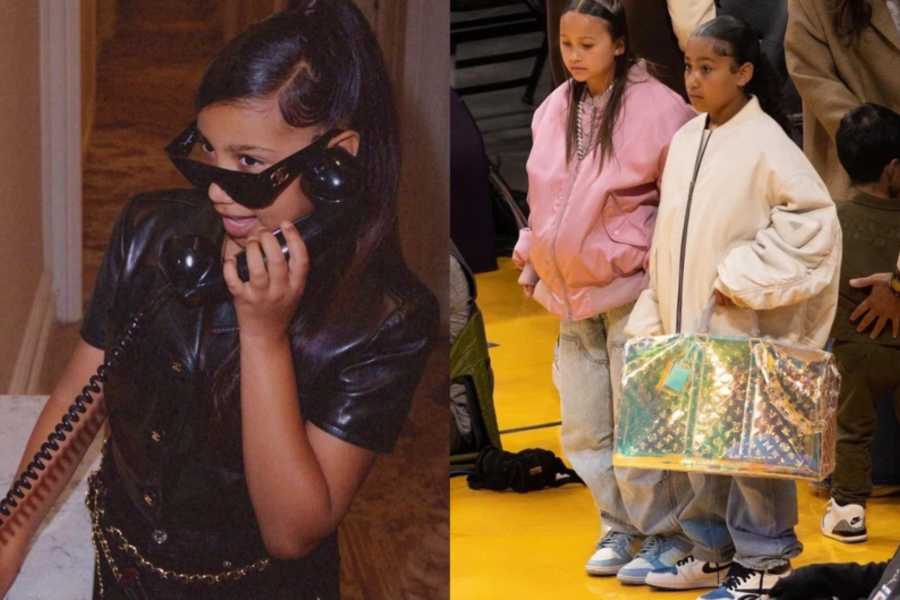 'Spoiled': Tweeps react to North West's R120k Louis Vuitton bag
Twitter users were left buzzing after photos of Kanye West and Kim Kardashian's oldest child North West carrying a R120 000 handbag were shared online. North reportedly wore the pricey designer Virgil Abloh Louis Vuitton bag to a Lakers game last week. After seeing the snaps of North who is only nine years old, many […]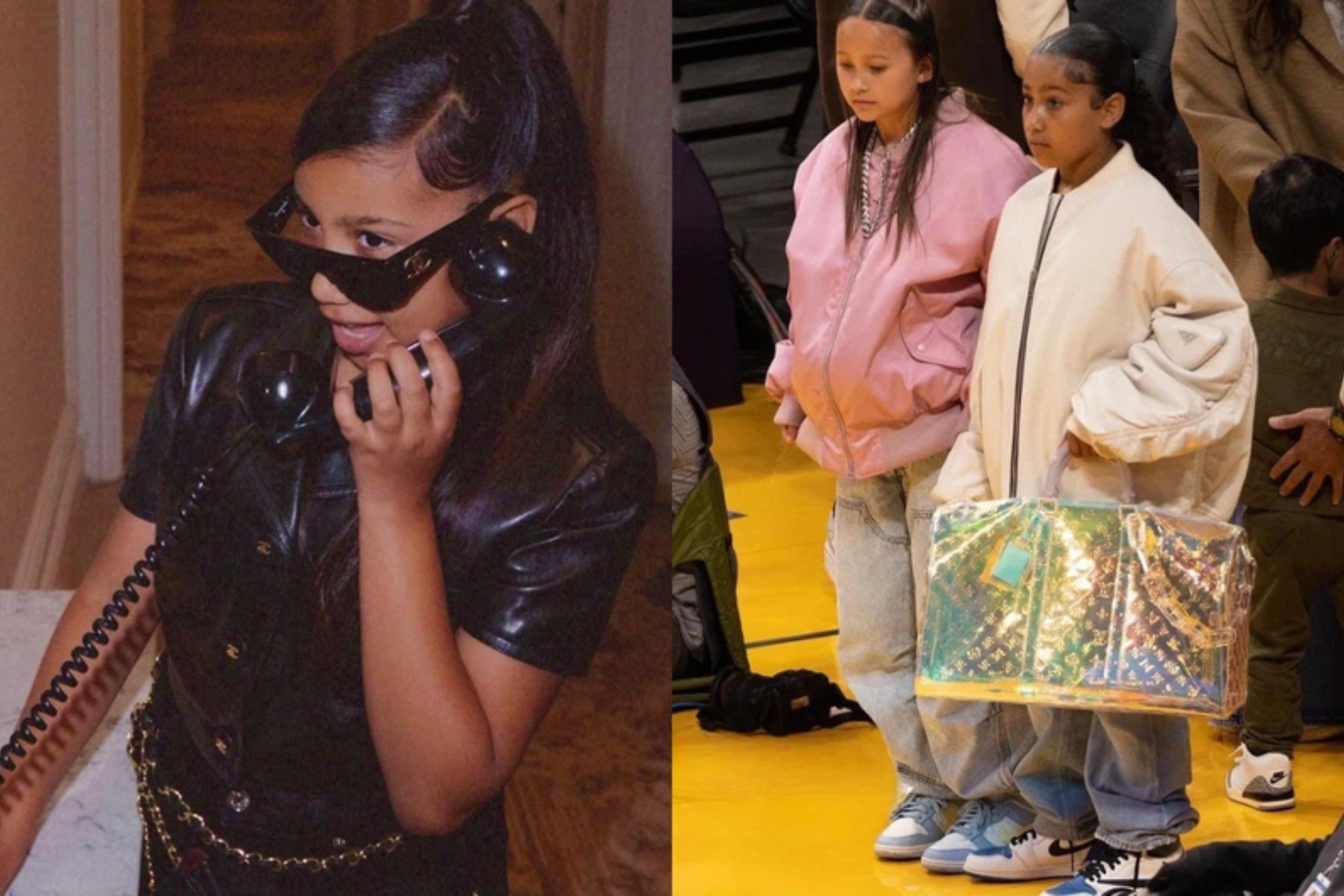 Twitter users were left buzzing after photos of Kanye West and Kim Kardashian's oldest child North West carrying a R120 000 handbag were shared online. North reportedly wore the pricey designer Virgil Abloh Louis Vuitton bag to a Lakers game last week.
After seeing the snaps of North who is only nine years old, many remarked that she is "spoiled" and should be allowed to have a "normal childhood".
ALSO READ: 'Trash bag as a shirt': Ye and Bianca dragged over 'cringe' outfits
NORTH WEST'S R120K LV BAG RILES UP TWEEPS
Having super wealthy parents comes with all sorts of benefits.
Some of these benefits include walking around with designer handbags that cost around R120 000 — more than what most South Africans make in a year.
Whether it is indeed a benefit has caused a big debate among social media users.
Many of whom have slammed Kim Kardashian and her estranged husband Kanye West for buying their eldest daughter North West a Louis Vuitton handbag that cost exactly that.
ALSO READ: Taylor Swift yells at security guard while performing 'Bad Blood'
Photos of the nine-year-old wearing the handbag at a recent Lakers game have been heavily criticised by Twitter users who don't think children should be walking around with handbags that cost thousands.
North West wore a Virgil Abloh Louis Vuitton bag to the Lakers game last night pic.twitter.com/YC6BEhzAGx

— yzyupdates (@yzyupdates) May 21, 2023
Many have argued that North is being stripped of the opportunity to have what they are calling a "normal childhood."
'POOR' RICH BABY?
Some have also pointed out that North doesn't look happy and that the spotlight — brought on by the family's lavish lifestyle — is taking a toll on her.
"Lives of celebrity kids are the most stressful. She neither looks nor seems happy but is dressed in all the designer & ?.I hope she & 'em get raised out of the spot-light cuz it's already beginning to take its toll," writes one tweep while another adds:
"Poor baby.. she probably wanted to wear her unicorn shirt and her stretchy jeans with her unicorn tennis shoes. That's what my daughter tells me."
ALSO READ: Dragon Ball Super: NEW season reportedly on the way
This article was originally published by Marilynn Manuel.