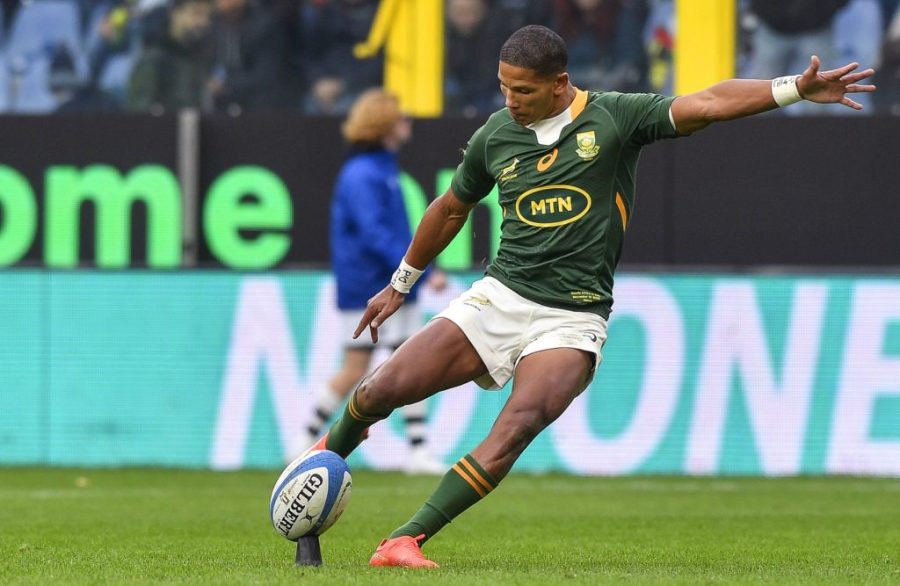 Manie Libbok: Get to know Springboks talented fly-half
Get to know Manie Libbok beyond rugby, from his educational background to his personal life, that made him the player he is today.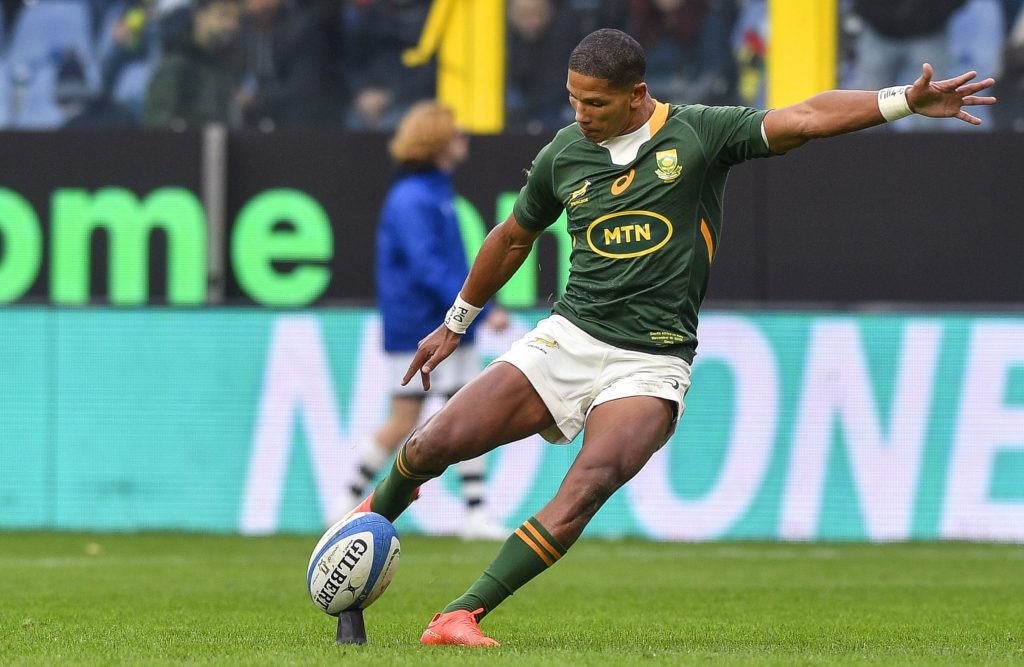 Manie Libbok, the rising star of South African rugby, has come a long way from his humble beginnings and as he gears up to lead South Africa in the Rugby World Cup in France, here are some things you need to know about this talented fly-half.
ALSO READ: Lyle Foster: Everything you need to know about the striker
MANIE LIBBOK: THE BEGINNING
Born as Immanuel 'Manie' Libbok on 15 July, 1997, in Humansdorp, Eastern Cape, South Africa according to Briefly. He was destined for greatness from the start. In 2013, at the young age of 16, Libbok made his first provincial selection when he represented Eastern Province at the Under-16 Grant Khomo Week.
In 2014, he moved to George, Western Cape, where he attended Hoërskool Outeniqua. His talent shone brightly during the prestigious Under-18 Craven Week in 2015, where he scored an impressive 43 points in three matches.
This included 21 against his former team, Eastern Province. Manie Libbok also notched up four tries, earning him recognition.
ALSO READ: 'Miss my dreadlocks': Ex- Kaizer Chiefs star Marco Mthembu
LIBBOK STATS
Manie Libbok's remarkable performance at the Under-18 Craven Week led to a call-up to South Africa's squad for the 2015 Under-18 International Series. He started matches against Wales and England and played a vital role in South Africa's series win.
At the 2016 World Rugby U20 Championship in Manchester, Libbok showcased his versatility by playing at fly-half and full-back. South Africa finished fourth, defeating a France side that featured the now-famous Antoine Dupont.
ALSO READ: European royalty: Meet the young royals set to rule in future
RUGBY CAREER
Manie Libbok faced challenges early in his career, struggling to secure a starting role at Bulls and Sharks. However, his fortunes changed when he became a key player for the Stormers.
Libbok played a pivotal role in helping the Stormers clinch the inaugural United Rugby Championship (URC) title during the 2021-22 season. He continued his impressive form as they reached the 2022-23 final, although they narrowly lost to Munster.
ALSO READ: Family bonds: South African musicians who are related
SPRINGBOK DEBUT
Libbok made his senior Springboks debut as a replacement in November 2022 against France, and he earned his first international start against Australia in the 2023 Rugby Championship. He's now the main fly-half for South Africa in the upcoming World Cup.
It was also revealed that Manie Libbok holds a Diploma in Coaching Science, a testament to his commitment to not only excel as a player but also to contribute to the sport's broader understanding and development.
ALSO READ: Derek Watts' path to becoming a top Carte Blanche anchor
LOVE AND RUGBY
He proposed to his high school sweetheart, Verna-Lee Arries, on 1 July, 2023, creating a heartwarming narrative that resonates with fans and admirers.
As he continues to make strides in the world of rugby, Libbok's engagement serves as a heartwarming reminder that love and romance can thrive even in the midst of a demanding sporting career.