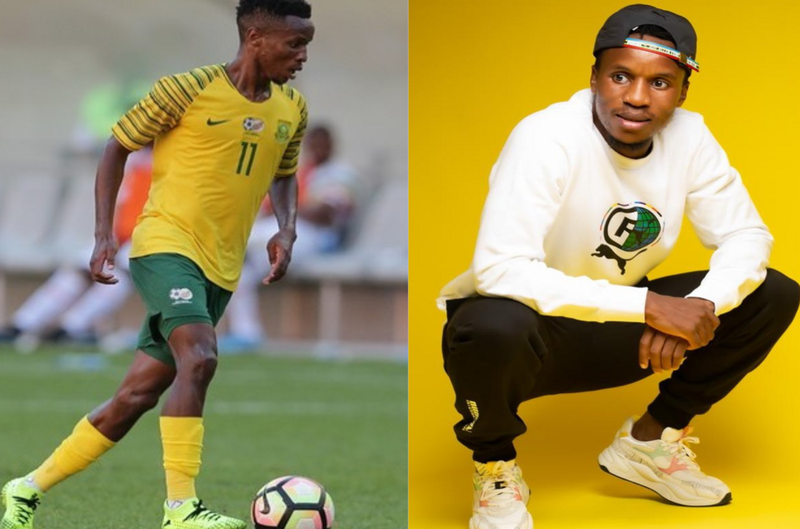 Who is Themba Zwane? Meet Mamelodi Sundowns midfielder
From his humble beginnings to his claim to fame, here's what we know about Mamelodi Sundowns midfielder Themba Zwane.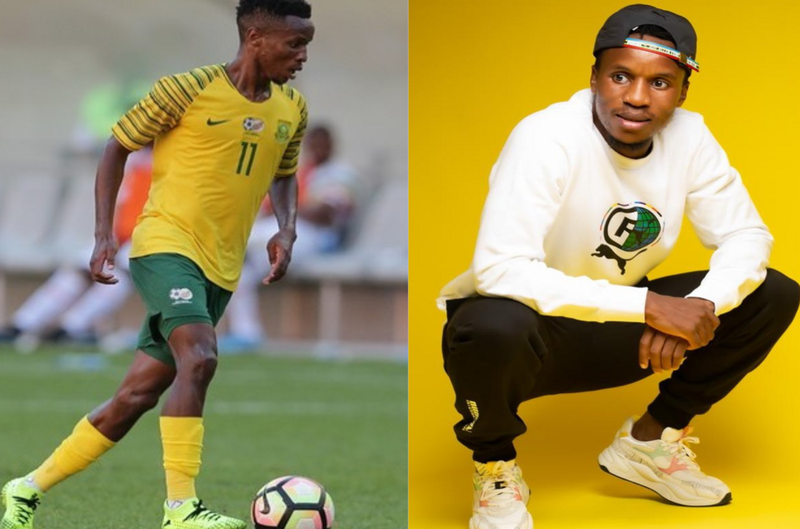 Talented South African footballer, Themba Zwane, currently plays as a midfielder for the Premier Soccer League club, Mamelodi Sundowns, learn more about how he came to be the player he is today.
ALSO READ: Who is Kaylin Swart? Meet Banyana's goal keeper
THEMBA ZWANE: THE BEGINNING
The 30-year-old midfielder, born on August 3, 1989, in Tembisa, Gauteng, has become a household name in the world of soccer according to Briefly. Affectionately known as 'Mshishi,' Themba Zwane has come a long way since his days in Tembisa.
He currently plays for the Premier Soccer League club, Mamelodi Sundowns and stands at 1.70 meters (5'6″) tall and weighing 66 kilograms (146 pounds), he's in prime shape for peak performance on the field.
ALSO READ: Manie Libbok: Get to know Springboks talented fly-half
SCANDALS
Beyond the soccer pitch, Themba's personal life has also made headlines. In 2014, he married his high school sweetheart, Lizzy Likhayo, after paying lobola. However, reports surfaced of him being involved in other relationships.
This lead to a storm of accusations from both his wife and mistress. The situation was complicated, but Themba Zwane eventually admitted to some of the allegations, emphasizing his dedication to his career.
ALSO READ: 'Miss my dreadlocks': Ex- Kaizer Chiefs star Marco Mthembu
SOCCER SUCCESS
Themba Zwane's journey to success in the soccer world began with Vardos FC during the 2010-2011 season. He then made a crucial move to Mamelodi Sundowns on January 1, 2011.
His skills were so impressive that he even represented the national team during a loan spell with the Mpumalanga Black Aces in the 2013/14 season.
In an interview, Themba Zwane expressed his love for playing as a number 10 but emphasized his flexibility to adapt to any position as needed by the coach. He believes that an attacking midfielder should excel in passing, creating scoring opportunities, and, of course, finding the back of the net.
ALSO READ: Lyle Foster: Everything you need to know about the striker
TALENTED THEMBA
Themba was also nominated for the Absa Premiership Player's Player and Midfielder of the Season awards, alongside his teammate Hlompho Kekana and Orlando Pirates midfielder Thembinkosi Lorch. Expressing his gratitude, he said, "It makes me very happy. I always wanted to see myself there, and now it's happening."
Themba Zwane's journey in the world of football has been filled with ups and downs, both on and off the pitch. But with his talent, determination, and the support of his fans, he's undoubtedly on a trajectory toward greater success.