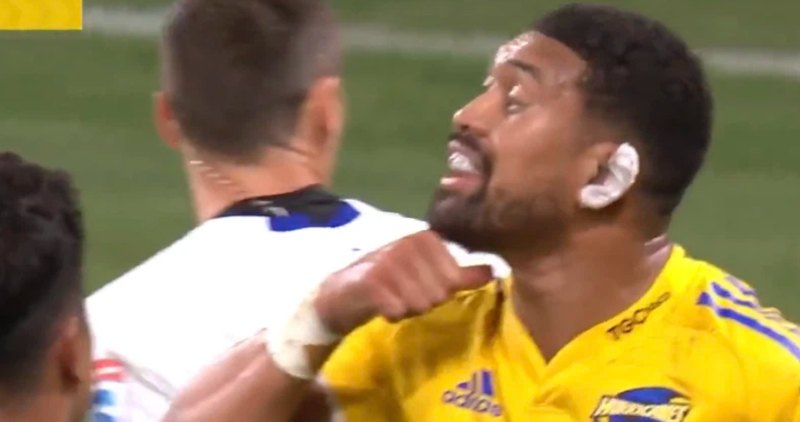 All Blacks star threatens to kill South Africa-born opponent – WATCH
Things got ugly in Friday morning's Super Rugby showdown between the Melbourne Rebels and the Hurricanes, as All Black Ardie Savea threatened an opponent with death. ALSO READ: All Blacks make bizarre decision, new coach to be named soon The Hurricanes travelled from Wellington for their clash against Rebels at AAMI Park in Melbourne on Friday. […]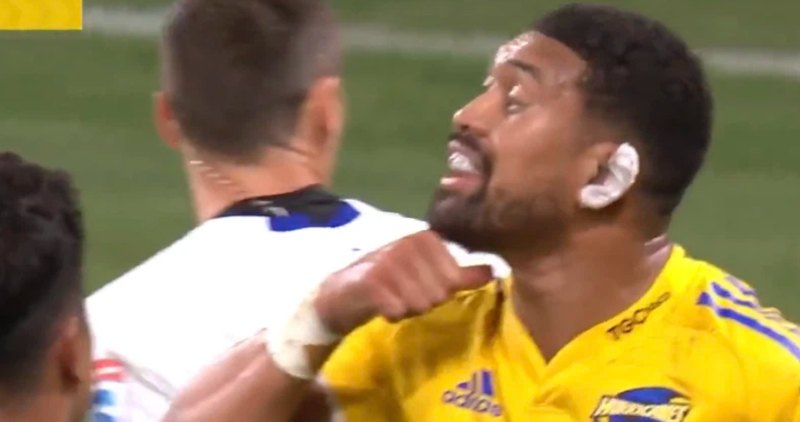 Things got ugly in Friday morning's Super Rugby showdown between the Melbourne Rebels and the Hurricanes, as All Black Ardie Savea threatened an opponent with death.
ALSO READ: All Blacks make bizarre decision, new coach to be named soon
The Hurricanes travelled from Wellington for their clash against Rebels at AAMI Park in Melbourne on Friday.
But what should've been a wonderful contest, will now forever be blighted by Savea's silly actions.
The All Blacks star was in the process of walking off after receiving a yellow card for his part in an all-in brawl, when he turned around and spoke to the Rebels' South African-born scrumhalf Ryan Louwrens.
Louwrens was seen walking away from Savea, who follows the No 9 and then proceeds to draw a line across his neck, indicating he'll slit his throat.
After the All Black's disturbing gesture, Rebels and Wallabies back Reece Hodge can be heard telling the referee "He's threatening to f*cking kill him".
ALSO READ: All Blacks coach's plea — Sack the maul from rugby
CHECK OUT THE ALL BLACKS STAR'S DISTURBING GESTURE IN THE VIDEOS BELOW:
Ardie Savea 😬 pic.twitter.com/ONiJHmSrJ3

— Cian Tracey (@CianTracey1) March 3, 2023
Ardie Savea has just done a very, very silly thing.

Shown a yellow card just before half time half time, as he leaves the field he chats with a Rebels player and draws a line across his throat.

Absolutely no place for that in the game. Wonderful player. But no.#REBvHUR

— Andy McGeady (@andymcgeady) March 3, 2023