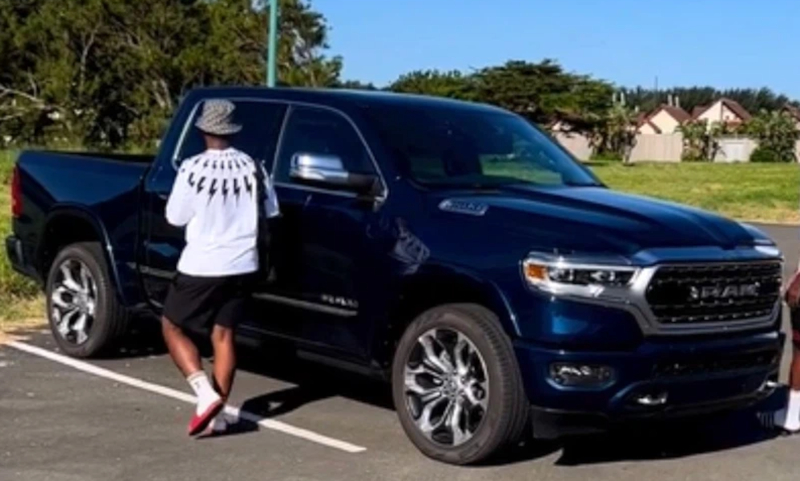 Andile Mpisane: Five times the Royal AM boss showed off his cars
Royal AM chairperson Andile Mpisane loves flashy cars. We take look at his five coolest cars including a Mercedes-AMG G63 6×6 and a Dodge Ram. The 21-year-old part-time footballer regularly shows off his fleet of luxury cars on social media, and we're here to check out what Mpisane has in his garage. Shauwn Mkhize's son […]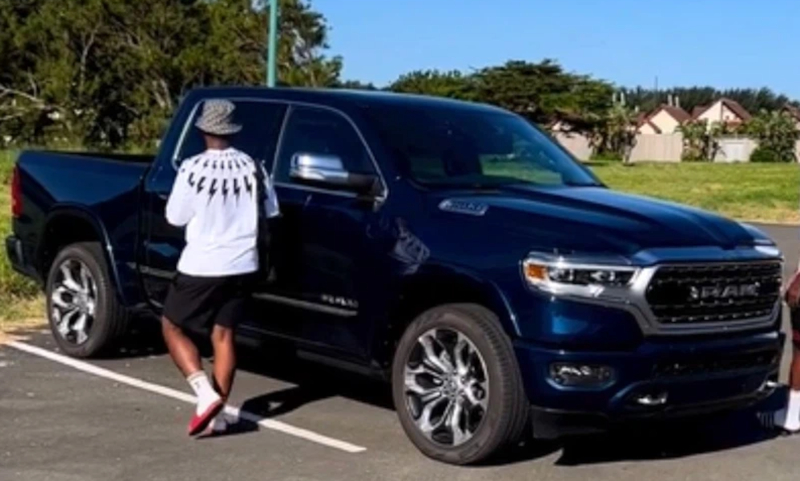 Royal AM chairperson Andile Mpisane loves flashy cars. We take look at his five coolest cars including a Mercedes-AMG G63 6×6 and a Dodge Ram.
The 21-year-old part-time footballer regularly shows off his fleet of luxury cars on social media, and we're here to check out what Mpisane has in his garage.
Shauwn Mkhize's son sometimes finds himself the butt of the joke on Twitter as South African football fans poke fun of his footwork on the field, but we're more focused on his cars.
ALSO READ: Five new Volkswagens on their way to South Africa in 2023
ANDILE MPISANE RECENTLY PURCHASED A CLASSIC E30 BMW 3 SERIES
The flagship Mercedes sedan, the S-Class bearing the Maybach badge is priced at over R3 500 000 and is available in two derivatives: S580 and S680. The former is powered by a V8 engine and the latter uses a V12 petrol motor, according to TopAuto.
View this post on Instagram
2. Mercedes-Benz G-Class and G63 AMG 6×6
Andile Mpisane owns one of the coolest SUVs in the world. The G63 AMG 6×6 is a massive machine with mind blowing numbers to go with it.
ALSO READ: Drag race: Battle of the Ferrari hybrid supercars – 296 GTB vs SF90 Stradale
It boasts 400kW of power, six driven wheels, off-road reduction gear in the transfer case, portal axles, five differentials which can be locked while on the move, according to Mercedes-Benz.
View this post on Instagram
SEVERAL MANUFACTURERS APPEAR IN MPISANE'S CAR COLLECTION
3. Dodge RAM
Only a handful of the American bakkies have been imported to South Africa and Andile Mpisane has the 5.7-litre Hemi engine-powered monster in his collection.
ALSO READ: BMW Concept Touring Coupé: The stunning Z4-based sports car is a looker
View this post on Instagram
4. Nissan GT-R
The Nissan GT-R has been around since 2008, but it hasn't lost its appeal among car enthusiasts. The two-door sports car is available in two trim levels, the Premium Edition and the NISMO performance edition.
ALSO READ: Hot hatch royal rumble: Toyota GR Corolla vs Honda Type R vs Volkswagen Golf R
The car is built in a hermetically-sealed factory and is powered by a twin-turbo 3.8-litre V6 engine with 408kW and 627Nm, according to Nissan. In a post by Andile Mpisane, the wealthy footballer said the car was only "for summer".
View this post on Instagram
5. Mercedes-AMG GLE 63 and C63
Mpisane loves German cars, and two of his favourites are powered by a turbocharged 4.0-litre twin-turbo V8 engine. The C63 is a sedan and GLE Coupe is an imposing SUV with tons of street cred.
View this post on Instagram