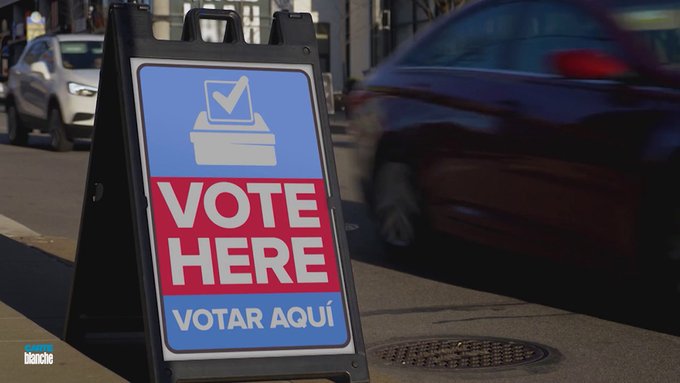 Carte Blanche: How the US Presidential Race Will Affect South Africa and More
As the world holds its breath, Carte Blanche viewers will find out on Sunday how a Trump second term or Biden presidency could affect South Africa. You can watch the show on Sunday 1 November in South Africa on DStv Now or stream it overseas in most countries from Tues 3 November if you're abroad. […]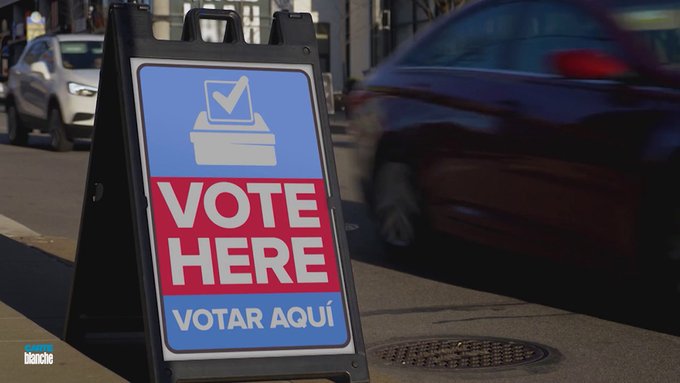 As the world holds its breath, Carte Blanche viewers will find out on Sunday how a Trump second term or Biden presidency could affect South Africa.
You can watch the show on Sunday 1 November in South Africa on DStv Now or stream it overseas in most countries from Tues 3 November if you're abroad.
US PRESIDENTIAL RACE
Carte Blanche presenter Masa Kekana says:"As the phrase goes: when the US sneezes the whole world catches a cold. Does the super-country still carry as much weight? As the world holds its breath, we find out how a Trump second term or Biden presidency could affect South Africa…"
 US Election Fever – What's in it for South Africa?
It's one of the most hotly contested, rancorous and fractious elections in United States history. Incumbent Donald Trump versus insurgent Joe Biden. Breaking all early-voting records, millions of Americans have already voted by mail (including many South Africans now living in the US with dual citizenship).
Red and blue have never been more polarised. In a year where COVID-19 has made the world more of a global village than ever before, Carte Blanche examines what next week's presidential election in the United States could mean. The show speaks to experts about possible implications for geopolitics in general and South Africa in particular – the US' largest trade partner in Africa and the recipient of over $6 billion for the prevention and treatment of HIV/AIDS and TB. (Producer: Eugene Botha | Presenter: Masa Kekana)
It's one of the most anticipated elections in US history, with millions already casting their votes before 3 November. Now, experts weigh in on how America's choice could impact us here in South Africa. @MasaKekana reports Sunday 7pm on #CarteBlanche. #USElections pic.twitter.com/HHdS9K112R

— Carte Blanche (@carteblanchetv) October 29, 2020
Watch the show overseas | Watch in SA on DStv Now
Also on Carte Blanche this Sunday, 1 November 2020
INVESTIGATIONS
Sick City Spending
Lockdown had barely begun earlier this year when the City of Johannesburg began dishing out tenders for the procurement of personal protective equipment and other essential services on an emergency basis – at a dizzying rate. Now, Carte Blanche investigates the findings of a special internal audit undertaken by the City's oversight bodies that reveals how the usual treasury rules were allegedly bent. The health and safety of the City's staff and residents necessitated the speeding up of normal processes, but was COVID-19 just an excuse to spend or did ratepayers get bang for their buck? (Producer: Joy Summers | Presenter: Masa Kekana)
Watch the show overseas | Watch in SA on DStv Now
#COVID19 lockdown hadn't even begun but the City of Johannesburg was already dishing out #PPE tenders that allegedly flouted their own regulations. @MasaKekana investigates this Sunday at 7pm on #CarteBlanche @MNet channel 101. pic.twitter.com/flspAVL2mq

— Carte Blanche (@carteblanchetv) October 28, 2020
Law unto Themselves
Unfairly dismissed during the COVID-19 lockdown and at their lowest ebb, several clients desperate for legal assistance hired supposed law experts they found online to represent them at the CCMA. Located in high-end offices and sporting glossy advertisements, the business offers assistance on a contingency basis. Now, months later, the clients have lost everything. Carte Blanche investigates the ingenious modus operandi of so-called law experts that clients and former employees claim amounts to nothing more than an elaborate fraud preying on people who could least afford it. (Producer: Graham Coetzer | Researcher: Siniketiwe Hlanze | Presenter: Macfarlane Moleli)
Watch the show overseas | Watch in SA on DStv Now
This Sunday on #CarteBlanche: @macmoleli investigates one company in Gauteng purporting to be a #LawFirm that can help desperate retrenched employees get their jobs back, only to leave their unsuspecting clients in the lurch. Join us 7pm @MNet channel 101. pic.twitter.com/poCOn596r9

— Carte Blanche (@carteblanchetv) October 28, 2020
My Only Story: The Hunt for a Serial Paedophile
For copywriter Deon Wiggett, a single flashback triggered an avalanche of memories. What he remembered was how he was raped as a young boy by a journalist who ran a newspaper workshop at his school. Using social media to track down the alleged perpetrator, Wiggett criss-crossed the country to find the places where he knew the man had worked in a long career as teacher and journalist. Wiggett broadcast his findings in a serialised podcast, detailing the horror of his discoveries through his voice and art. The investigation culminated in a high-profile arrest and an ongoing trial, while the podcast won a prestigious international award. We recount his journey of discovery which also empowered other survivors to take back their lives. (Producer: Carol Albertyn | Presenter: Masa Kekana)
Watch the show overseas | Watch in SA on DStv Now
If you're in SA – you can watch Carte Blanche on DStv Now.
If you're overseas – you can watch #CarteBlanche from Tuesdays, and thousands of other popular local South African shows & movies by subscribing to Showmax International now. You can try it FREE for 14 days. 
Carte Blanche is on M-Net & M-Net HD [101], November 1 2020 at 19:00 & again on M-Net Plus 1 [901] at 20:00
***
Please note: Carte Blanche is only available to international Showmax subscribers in Andorra, Australia, Austria, Belgium, Denmark, Finland, France, Germany, Greece, Iceland, Indonesia, Ireland, Italy, Liechtenstein, Luxembourg, Malta, Monaco, Netherlands, New Zealand, Norway, Portugal, San Marino, Spain, Sweden, Switzerland, United Kingdom. Not all titles are available in all territories. Showmax brings you the best South African series and movies, from the classics to the latest releases, from complete box sets to kids' favourites.