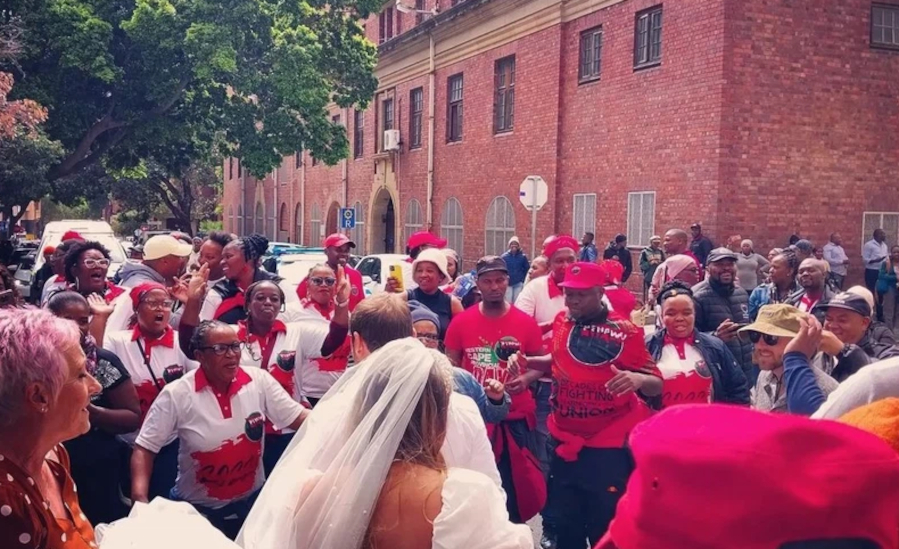 Couple tie the knot during strike outside Home Affairs – WATCH
Footage and images have emerged of a couple arriving at Home Affairs in Cape Town, seemingly to complete a low-key marriage ceremony, only to be unexpectedly greeted by several public servants who were on strike. However, instead of the moment being tarnished, it appears that the couple were warmly welcomed, with Barry James Mitchell stating […]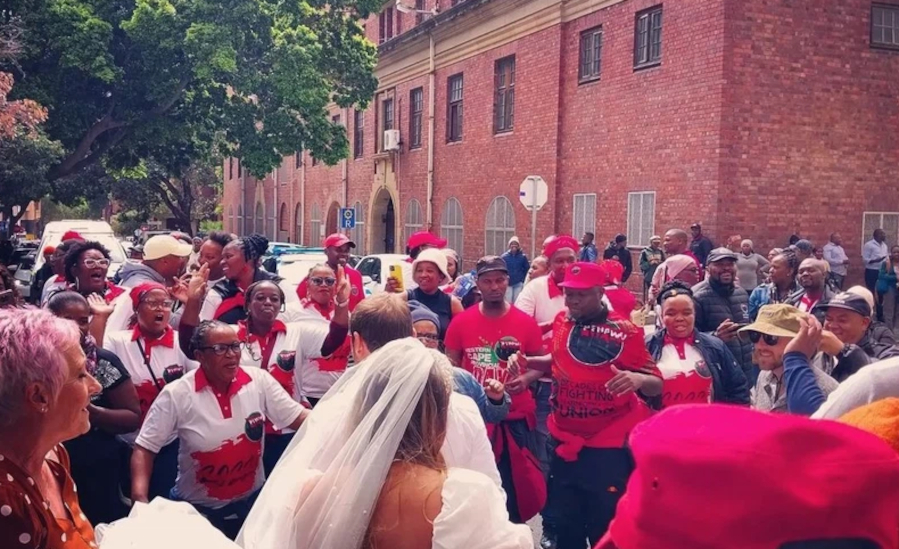 Footage and images have emerged of a couple arriving at Home Affairs in Cape Town, seemingly to complete a low-key marriage ceremony, only to be unexpectedly greeted by several public servants who were on strike.
However, instead of the moment being tarnished, it appears that the couple were warmly welcomed, with Barry James Mitchell stating on Twitter: "This couple arrived at Home Affairs this morning, unaware of our strike – so we decided to give our blessing to this union (excuse the pun)."
It appears that the crowd gave them their blessing by singing "umakoti nge wethu (the bride is ours)", a popular South African wedding song.
PICTURES | Is this the BIGGEST great white shark ever spotted in SA waters?
YOU CAN SEE THE 'UNIQUE' MARRIAGE BLESSING IN THE MIDST OF THE STRIKE BELOW:
This couple arrived at Home Affairs this morning, unaware of our stike – so we decided to give our blessing to this union (excuse the pun). ❤ pic.twitter.com/gt5UQy3Vzr

— Barry James Mitchell (@B_JMitchell) March 6, 2023