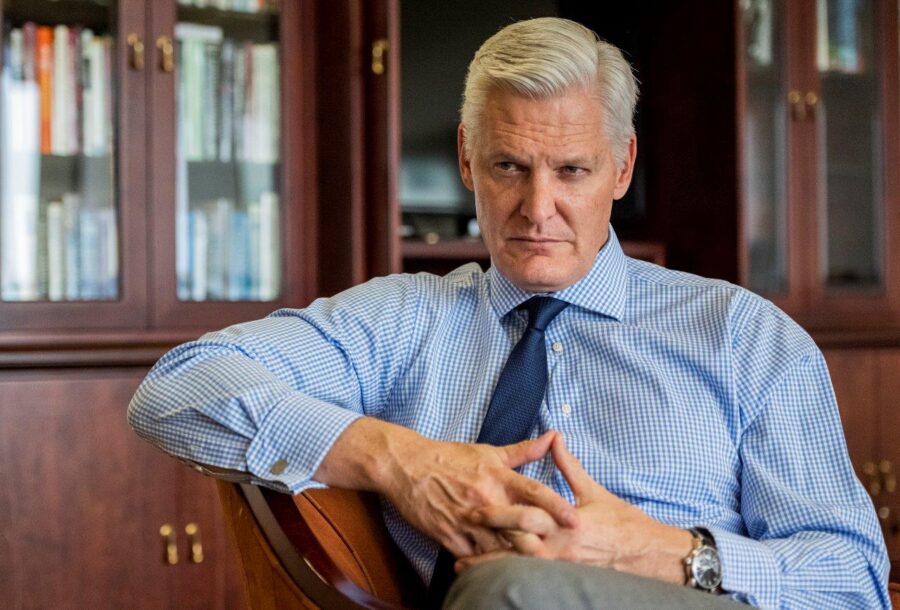 De Ruyter refuses to drop names in Parliament
De Ruyter declined to name high-level politicians allegedly involved in corruption at Eskom during a meeting with SCOPA on Wednesday. Former Eskom CEO, Andre de Ruyter, faces questions at a SCOPA hearing over his allegations of corruption at the power utility, where he claimed that a "high-level" politician was involved and that Eskom was a […]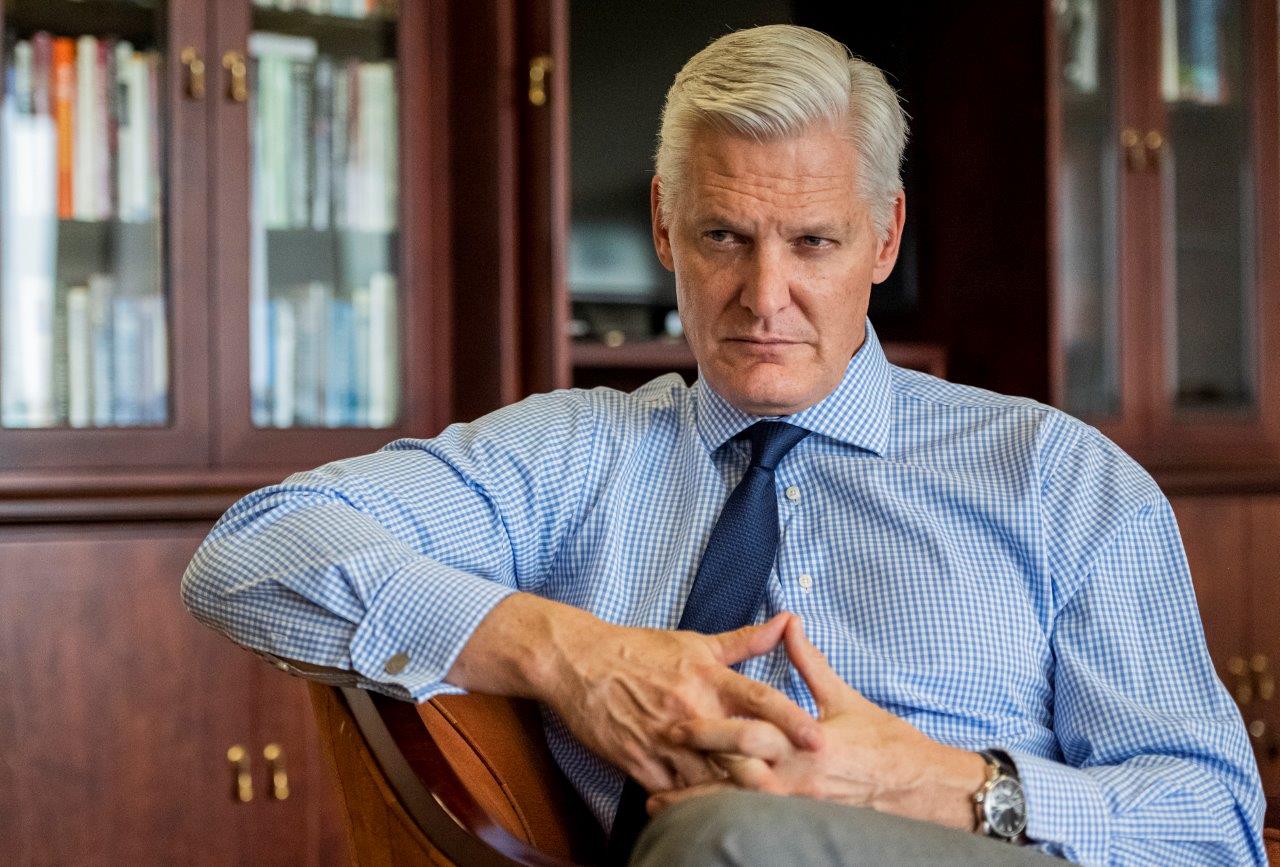 De Ruyter declined to name high-level politicians allegedly involved in corruption at Eskom during a meeting with SCOPA on Wednesday.
Former Eskom CEO, Andre de Ruyter, faces questions at a SCOPA hearing over his allegations of corruption at the power utility, where he claimed that a "high-level" politician was involved and that Eskom was a "feeding trough" for the ANC. Image: Screenshot from video.
Members of Parliament's Standing Committee on Public Accounts (SCOPA) were left frustrated on Wednesday morning, 26 April, when it became patently clear that the former Eskom CEO Andre de Ruyter would not divulge the names of politicians allegedly involved in corruption at the power utility.
DE RUYTER CITES LEGAL ADVICE AND SAFETY CONCERNS FOR NOT REVEALING NAMES
De Ruyter submitted a 4600-word written statement and a presentation to the Committee. He was asked to appear after he made several startling allegations about ANC involvement in corruption at the power utility in a televised interview.
As previously reported, BusinessDay reported that he does not repeat allegations he made in a televised interview  about high-level politicians involved in corruption at the power utility or that Eskom was a "feeding trough for the ANC."
In Parliament, in his opening statements, de Ruyter offered several disclaimers that made it clear he would not be revealing any names. Despite this, members of the Committee pressed him for answers.
The Committee asked the former Eskom CEO various questions about the identities of the Minister, who said, "You have to enable some people to eat a little bit." They also wanted to know the identity of the high-level politician involved in corruption at the power utility.
De Ruyter was reluctant to name the individuals on such a public platform and told the Committee to get the information from the officials he had reported the issues to – Public Enterprises Minister Pravin Gordhan and National Security Advisor Dr Sydney Mufamadi.
De Ruyter sometimes opted for obfuscation when a simple yes or no answer would do. When the SCOPA Chairperson, Mkhuleko Hlengwa, asked him to define what a "senior ranking politician" was, he replied, "Here I will again stand by my submission, without casting any aspersions on yourself, you are probably a senior politician, so let's leave it at that."
De Ruyter attributed his reluctance to reveal names to the legal advice he was given to avoid possible legal action and said naming individuals involved could affect ongoing investigations. He also indicated there were safety concerns.
SCOPA members even offered to provide de Ruyter with Parliamentary immunity. However, he said he still wouldn't answer.
De Ruyter said no direct threats had been made against him recently when asked. "No threat has been made directly to me. That's something to be grateful for."
De Ruyter asked to be excused for a prior arrangement at approximately 12:00. Before adjourning for lunch, the SCOPA Chairperson said the Committee was still at square one, and the questions they had had not been answered.
ALSO READ: