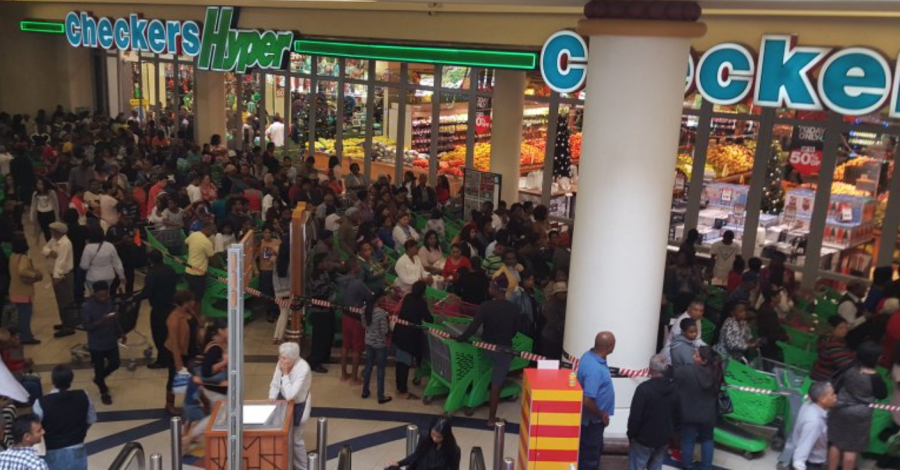 Despite No Thanksgiving, Black Friday Hits SA with a Vengeance
The traditional huge post-Thanksgiving sale day in the US, Black Friday, had South Africans lining up outside stores early on Friday, with stores packed with shoppers and, in some cases, even battles over cheap Coca-Cola. Checkers, which together with Shoprite is one of the biggest promoters of Black Friday this year, put out an ad beforehand […]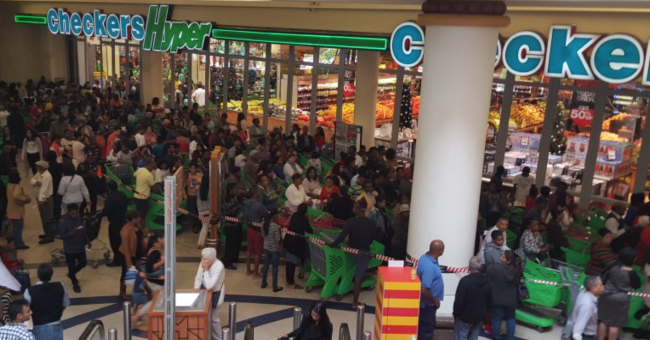 The traditional huge post-Thanksgiving sale day in the US, Black Friday, had South Africans lining up outside stores early on Friday, with stores packed with shoppers and, in some cases, even battles over cheap Coca-Cola.
Checkers, which together with Shoprite is one of the biggest promoters of Black Friday this year, put out an ad beforehand to draw shoppers:
Black Friday is well-known in the US, where people even camp outside major stores like Macy's the night before – like at a rock concert or in Times Square before New Years – in order to be there first when the doors open and where pitched battles over highly desirable items like TVs have been known to happen. Great Britain introduced Black Friday a few years ago, although this year news reports said retailers were pulling back a bit, after increasingly unruly behaviour by shoppers.
While South Africans were getting used to lining up outside stores and shopping for fast-disappearing items on shelves, in the US it was reported that people this year were doing more shopping online that in stores, according to several news reports.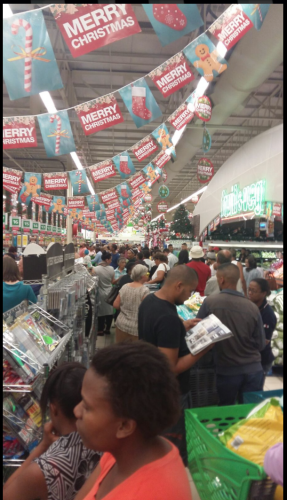 Checkers was the first food retailer to bring Black Friday to South Africa, in 2014, and a spokesman said this year things like coffee machines and washing powder would be half price. Its store in Sandton was called by one reporter "the epicenter" of Black Friday. Customers interviewed on TV news said they had been standing in line to reach the cashier for several hours.
At a Checkers store in Paarl, one shopper called a radio station to say fights had broken out over Coca-Cola that was for sale and the security guards had to intervene. Pick 'n Pay also did heavy promotion, promising price cuts of close to 60 percent, although Woolworths said even though it would have specials, it would not have a widespread cost-cutting sale.
Sites like Gearburn and Mybroadband listed electronic items and cameras, among other things, that would be coming up for sale at numerous locations.