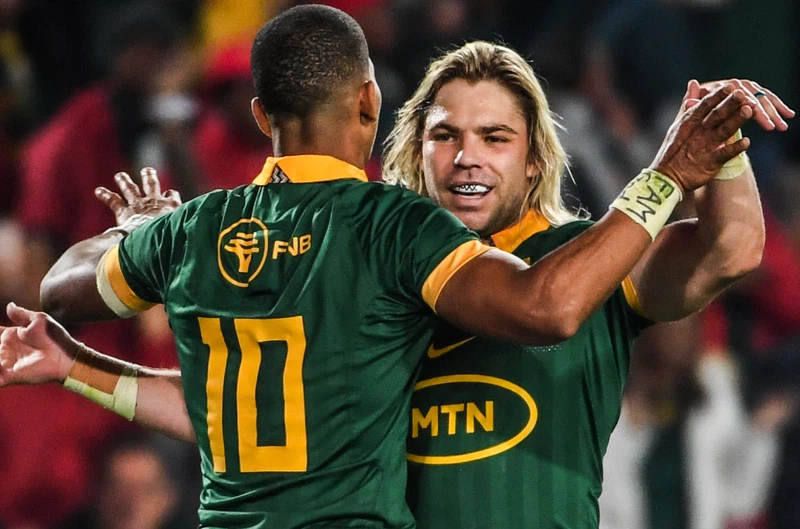 Eskom confirms NO load shedding for Springboks v Ireland!
Eskom has confirmed that load shedding has been suspended for the upcoming long weekend which spells GOOD NEWS for rugby fans!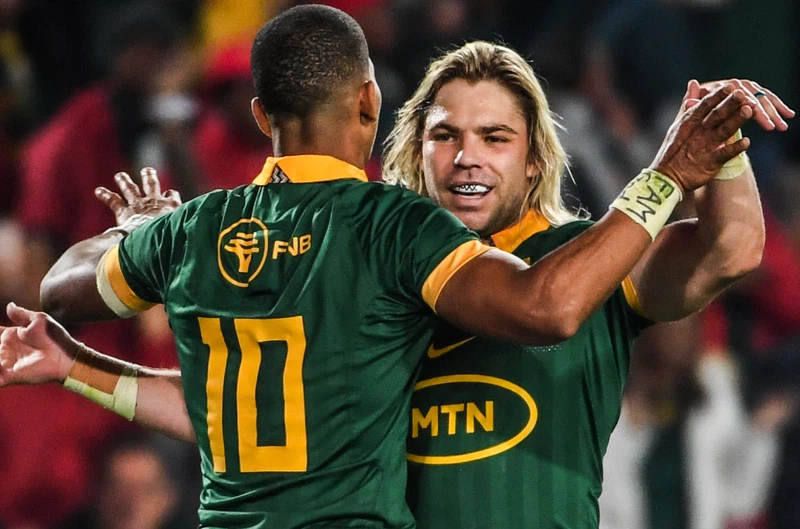 Eskom confirmed on Friday afternoon that load shedding has been suspended for the upcoming long weekend which spells GOOD NEWS for those wanting to watch the Springboks' Rugby World Cup clash against Ireland.
WATCH | Is Ireland's Call the best rugby anthem in the world?
The Springboks' third Rugby World Cup 2023 match against the Irish will take place on Saturday, 23 September at 21:00 (SA time).
ALSO READ | South Africa v Ireland PREDICTION: Close, but …
Eskom confirmed that Stage 2 load shedding will still kick in at 16:00 on Friday and would last until 05:00 on Saturday at which point there would be no further outages until 05:00 on Tuesday, 26 September.
FOLLOW | The South African goes GREEN and GOLD for Rugby World Cup 2023
ESKOM'S SCHEDULE
Friday, 22 September
Stage 2: 16:00 – 00:00
Saturday, 23 September
Stage 2: 00:00 – 05:00
POLL | Springboks v Ireland: Who is going to win?
DID YOU KNOW | What are the EIGHT SASSA payment grants South Africans can apply for?
Eskom pleaded with the public to switch off non-essential appliances – in particular geysers and pool pumps – to reduce the demand, especially between 17:00 and 21:00.
ALSO READ | SARS tax questions answered: I have forgotten my tax number
Eskom will suspend loadshedding over the long weekend. pic.twitter.com/MFJ5SkieYb

— Eskom Hld SOC Ltd (@Eskom_SA) September 22, 2023
WHO IS ESKOM?
Eskom is a South African electricity public utility. It was established in 1923 as the Electricity Supply Commission.
The utility is the largest producer of electricity in Africa and was among the top utilities in the world in terms of generation capacity and sales.
It is the largest of South Africa's state owned enterprises.
WHICH POWER STATIONS DO ESKOM OPERATE?
Eskom operates a number of notable power stations, including Matimba Power Stations and Medupi Power Station in Lephalale, Kusile Power Station in Witbank, Kendal Power Station in Mpumalanga, and Koeberg Nuclear Power Station in the Western Cape, the only nuclear power plant in Africa.
ALSO READ | What is the national fish of South Africa?
Meanwhile, the City of Cape Town adjusted its schedule following the Eskom announcement.
The City of Cape Town schedule will follow the same load shedding pattern as Eskom on Friday into Saturday morning.
CITY OF CAPE TOWN'S SCHEDULE
Friday, 22 September
Stage 2: 16:00 – 00:00
Saturday, 23 September
Stage 2: 00:00 – 05:00
MUST READ | Which of South Africa's 9 provinces is the LARGEST by population size
Bookmark THIS page for more load shedding updates.
FOR PEOPLE LIVING IN THE MAJOR METROS, LOAD SHEDDING SCHEDULES ARE AVAILABLE BELOW:
SIX TIPS TO MITIGATE AGAINST RISKS CAUSED BY LOAD SHEDDING:
Make use of surge protection: Electric surges are one of the biggest causes of damage to equipment during a power outage. Installing a surge protection device can help minimise some damage in unforeseen situations. Have a surge protection device fitted to your electrical distribution board or at the power outlet to the electronic device.
Ensure that your alarm system is working and the backup battery is fully functional to provide power to the system in the event of load shedding.
Spare torch or headlamp: Keep a torch in your car if you arrive home at night during a power outage. Most smartphones have built-in torch or torch apps, which come in handy during unexpected power outages.
Emergency contact information: Save emergency contact information on your phone, but also keep a paper copy safe and accessible. This should include contacts for emergency services such as the fire department, police, and/or medical services. Also include the contact information of friends and/or family along with insurance information.
Charge your cell phone, laptop, and tablet: Ensure your cellphone, laptop, and tablet devices are fully charged ahead of scheduled blackouts. Be sure to charge them again as soon as possible after the power returns. It's also a good idea to have an emergency phone charger (like a power bank) close by. This comes in handy during extended power outages.
Gas for cooking and lighting: Get a small LP gas bottle and lamp. It gives good quality lighting for a large area and can also be used for cooking and boiling water. It's a good idea to keep hot water in a thermal flask so that you can make hot drinks. Also, consider preparing meals beforehand if you know when there's going to be a scheduled blackout.
To view the Load Shedding Schedule for your area, please click here