Hawks, SARS seize R30 million worth of illicit cigarettes
National Hawks Head, Lieutenant General Godfrey Lebeya, has commended the Directorate's Serious Commercial Crime Investigation team for seizing R30 million worth of suspected illicit cigarettes in Limpopo. In a multi-disciplinary sting operation with the South African Police Service (SAPS) in Limpopo, the Hawks, the South African National Defence Force and South African Revenue Services pounced […]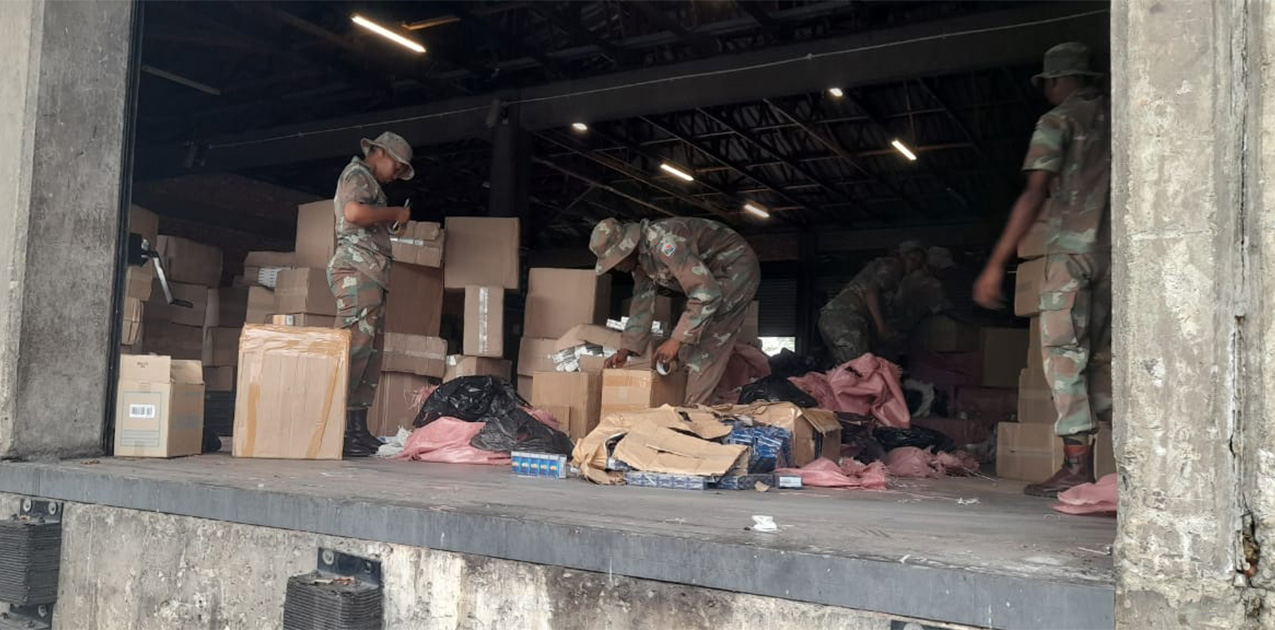 National Hawks Head, Lieutenant General Godfrey Lebeya, has commended the Directorate's Serious Commercial Crime Investigation team for seizing R30 million worth of suspected illicit cigarettes in Limpopo.
In a multi-disciplinary sting operation with the South African Police Service (SAPS) in Limpopo, the Hawks, the South African National Defence Force and South African Revenue Services pounced on the contraband after receiving a tip-off.
Hawks spokesperson Captain Matimba Maluleke said after the team received a tip off about illicit cigarettes that were kept at a farm waiting to be transported to different destinations in the country.
"The Directorate in Limpopo is extremely determined to fight the smuggling of illicit cigarettes in the country by dismantling and paralysing the syndicate operations. This follows a successful discovery of suspected illicit cigarettes at a farm between Musina and Beitbridge port of entry on 25 February 2023," said Maluleke in a statement on Saturday.
He said when the team arrived at the identified farm, they found a truck and a tractor with a trailer loaded with suspected illicit cigarettes that were covered with brick pallets.
"A preliminary investigation led to the discovery of a bakkie and another truck in the vicinity that were also fully loaded with suspected illicit cigarettes. The value of the seized suspected illicit cigarettes is over R30 million. The team worked throughout the night trying to safeguard the exhibit and locate the suspects," he said.
Five suspects, aged between 26 and 44, were arrested for contravening the Customs and Excise Act and are expected to appear in the Musina Magistrate's court on Monday, 27 February.
Lebeya has commended the team for good work.
"The work of the team is commendable. The DPCI [Directorate for Priority Crimes Investigations] shall continue to dismantle organised criminal groups that decide to operate anywhere in our jurisdiction," the Lieutenant General said. – SAnews.gov.za