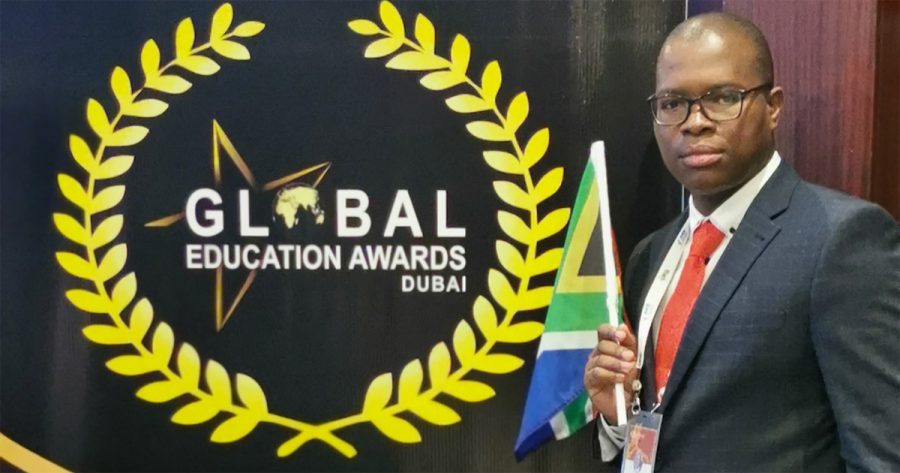 Innovative South African Teacher 'Mr KWV' Wins Best Global Teacher Award in Dubai
An exceptional maths and science teacher from Newcastle in South Africa – Khangelani Sibiya (known to many as KWV) – has been named Best Global Teacher of the Year at the Global Education Awards ceremony in Dubai. Sibiya, who teaches with passion and energy, was selected from 80 of the top teachers in the world […]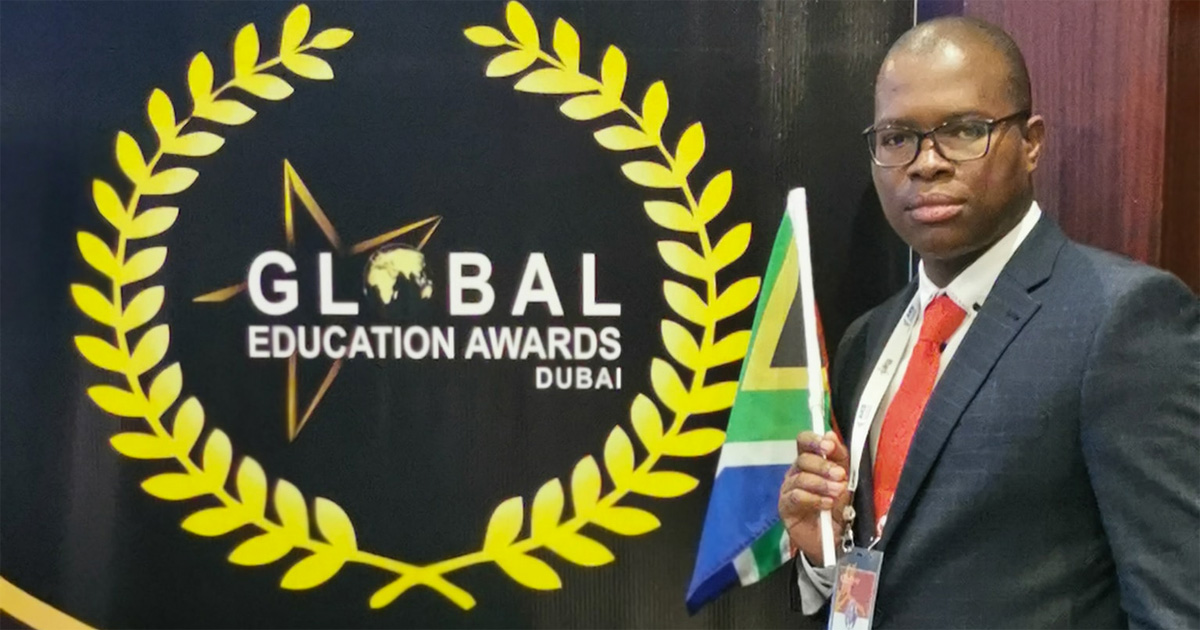 An exceptional maths and science teacher from Newcastle in South Africa – Khangelani Sibiya (known to many as KWV) – has been named Best Global Teacher of the Year at the Global Education Awards ceremony in Dubai.
Sibiya, who teaches with passion and energy, was selected from 80 of the top teachers in the world to win the award from the Global Education Network… which recognises innovation and creativity in education around the world through its Global Education Ideas award.
The KwaZulu-Natal (KZN) teacher's innovative methods include Zulu dancing and singing, and sport – watch below for the happiest, loudest maths class you'll ever see!
The KZN Department of Education congratulated Sibiya and said the multi-award winning educator is "changing the face of Mathematics and Science from subjects most hated, avoided and failed, into subjects that are loved, passed and mastered by learners."
Prof Sibiya was inspired by a former lecturer at the University of Zululand, Sibusiso Mabaso and perfected his teaching method. In fact it was Mabaso who nicknamed Sibiya KWV after saying that one of his presentations "was smooth and sweet like KWV wine". "From then on I became known as Mr. KWV," says Sibiya.
WATCH South African School Class Dancing and Singing to Maths with Best Global Maths Teacher:
Prof Sibiya says: "LOL 2016 : STEPS OF CALCULATING THE STATIONARY POINTS # CALCULUS"
https://www.facebook.com/kwvsolwazi/videos/1206268712905215/
Sibiya (33) teaches at Siphumelele Secondary School in King Cetshwayo District, and offers extra classes on weekends through an NPO he founded in 2008 called – naturally – KWV Tutoring.
He has reportedly already reached over 25,000 pupils in South Africa, and as part of his dream to revolutionize Maths and Science across the country, he is hoping for more sponsorship so that he can hire more teachers and reach more learners.
The KZN Dept of Education said in a statement on Monday: "He is the pride of our province and the epitome of many exceptional men and women in the noble teaching profession."
MORE: KWV Tutoring