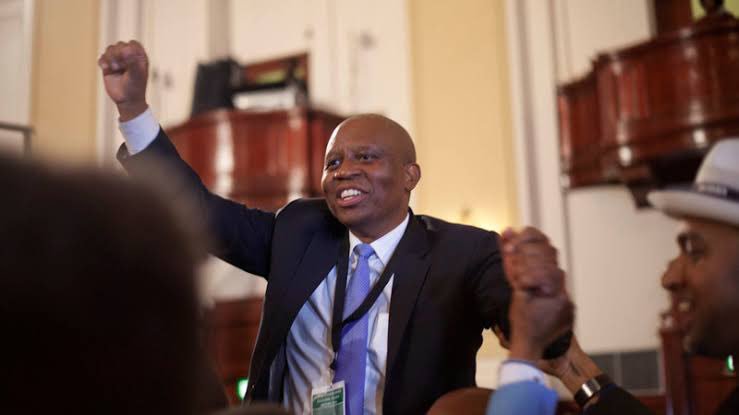 Joburg Mayor Herman Mashaba Resigns From DA After Helen Zille Gets Top Job
Johannesburg Mayor Herman Mashaba resigned from the Democratic Alliance (DA) on Monday morning, and therefore also from his role as the city's mayor, citing changes in the DA for his decision… after the appointment of Helen Zille over the weekend – as the DA's new Federal Council Chair. He said: "I am gravely concerned that […]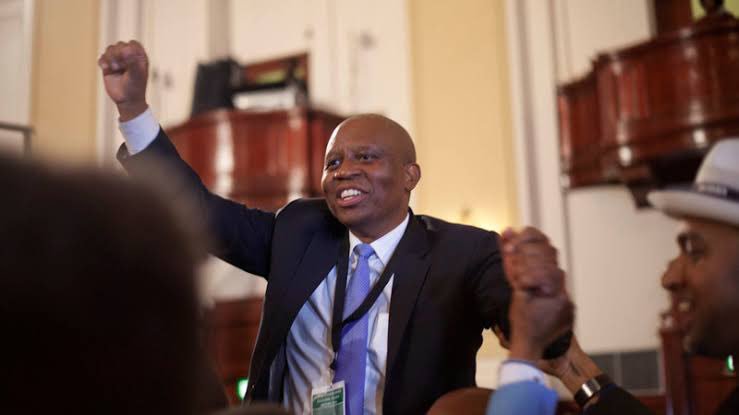 Johannesburg Mayor Herman Mashaba resigned from the Democratic Alliance (DA) on Monday morning, and therefore also from his role as the city's mayor, citing changes in the DA for his decision… after the appointment of Helen Zille over the weekend – as the DA's new Federal Council Chair.
He said: "I am gravely concerned that the DA I signed up to, is no longer the DA that has emerged out of this weekend's Federal Council."
Mashaba said: "The election of Helen Zille is a victory for people who stand diametrically against my belief systems."
Zille, former leader of the DA, had said she was putting her name up for the nomination as DA Federal Council Chair because "I can't let the DA simply unravel without putting in a huge and final effort to help stop it."
Mashaba said: "I am now in a position where I am forced to choose between my party and my country. As a patriot, I will always choose my country first."
Mashaba revealed that in his role as Joburg mayor: "I have had to deal with individuals who would rather I spent more time on cutting grass than on fixing our broken and aged infrastructure which threatens disaster in our City."
He said: "I cannot reconcile myself with people who do not see that South Africa is more unequal today than it was in 1994. I cannot reconcile myself with people who fail to realise that we have a patriotic duty to unseat the ANC and save our country before it's too late."
Mashaba said that despite speaking in halls filled with upper income Joburg residents who "understand the need to address the unsustainable inequality in our country, there are still members of the DA caucus in JHB who want to "prioritise the needs of suburban residents above providing dignity to those forgotten people who remain without basic services 25 years after the end of Apartheid."
DA leader Mmusi Maimane and Gauteng leader John Moodey were both at the briefing. Maimane spoke of Mashaba as a friend and said "I would have wanted him to finish the term".
"Thank you for always driving the ambition to serve our country and serve our people"_Mmusi Maimane #HermanMashaba #Newzroom405 pic.twitter.com/NoRT1mDsCf

— Newzroom Afrika (@Newzroom405) October 21, 2019
The DA released a press statement at lunch-time on Monday thanking Mashaba for his service to the Johannesburg people, and listing some of the "huge progress" made by the DA-led multiparty coalition government over the past three years, including:
1 500 Metro police officers have been recruited to assist in the fight against crime.
The City's newly established corruption busting unit has recorded over 5335 cases worth more than R34 billion in transactions.
An increase in investments in Johannesburg's inner city from R5 billion to R16.355 billion to build affordable residential units and student accommodation.
The latest results of the Household Satisfaction Survey show that more people are satisfied with the services rendered by the City than previous years.
According to the statement "to ensure political stability, the DA Federal Executive (FedEx) will urgently convene in order to assess the impact of today's decision, and how we respond in the best interests of the people of Johannesburg."
Mashaba had threatened to resign if "right-wing elements" took over the party.
He said: "Today is a difficult day. It's a difficult day for  the people in Johannesburg. There can be no doubt Johannesburg is a better place today then it was under the ANC."
According to Times Live, Mashaba's resignation could give the ANC "another shot at trying to form a coalition to lead the city".
WATCH VIDEO Herman Mashaba resigns as Joburg Mayor
— Herman Mashaba (@HermanMashaba) October 21, 2019
Read the full statement from Herman Mashaba on his resignation from the DA and as Joburg mayor:
Executive Mayor @HermanMashaba leaves not with his tail between his legs, but with his head held high. It has been a privilege to serve the residents of @CityofJoburgZA by his side. It is a sad day indeed. #HermanMashaba pic.twitter.com/30BUT8we2r

— André Coetzee (@afcoetzee) October 21, 2019