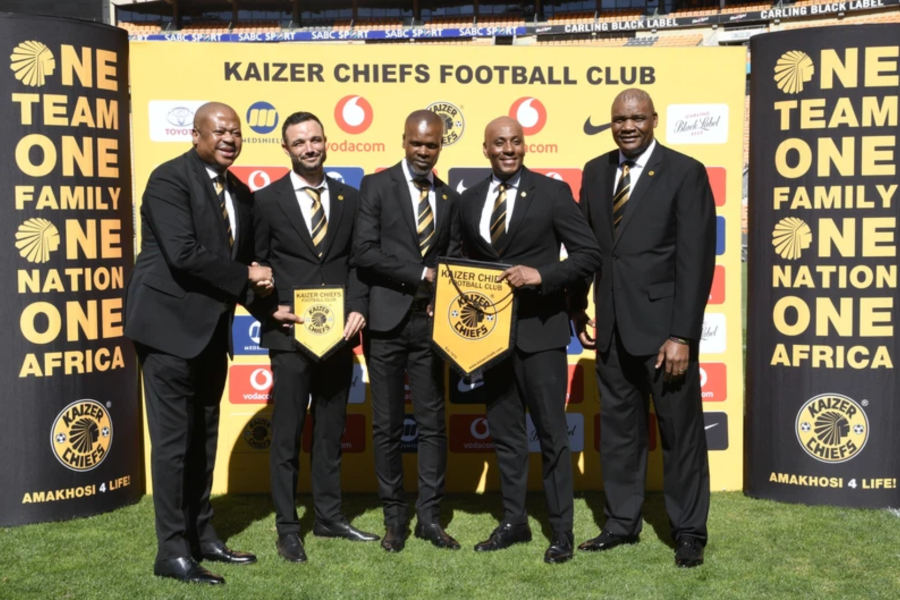 Kaizer Chiefs identify Caleb Bimenyimana replacement
Kaizer Chiefs are ready to part ways with Caleb Bimenyimana after an underwhelming debut campaign with the club. Who's his replacement? Kaizer Chiefs weren't delighted with Bonfils-Caleb Bimenyimana's maiden campaign with the club, and now they're already looking to replace him with proven PSL quality. ICYMI: Who are the five biggest flops of the 2022-23 PSL […]
Kaizer Chiefs are ready to part ways with Caleb Bimenyimana after an underwhelming debut campaign with the club. Who's his replacement?
Kaizer Chiefs weren't delighted with Bonfils-Caleb Bimenyimana's maiden campaign with the club, and now they're already looking to replace him with proven PSL quality.
ICYMI: Who are the five biggest flops of the 2022-23 PSL season?
SAD: Chiefs fans, will you miss this player when he leaves?
---
KAIZER CHIEFS KEEN ON CHIVAVIRO
Kaizer Chiefs are keen to add goals to their ranks and Marumo Gallants striker Ranga Chivaviro is in their sights after a stellar individual season in the PSL. 30-year-old Chivaviro was the bright spot in an otherwise disappointing season for relegated Marumo Gallants. He joined the Limpopo outfit at the start of the season, signing a one-year deal with an option of a further year. He scored 17 goals across all comps this season, including 10 in the league.
Now, his situation at the club is unclear now that they've been relegated. "Ranga signed a year with an option of a year," said Gallants' chairman Abram Sello on Sunday.
READ MORE: Kaizer Chiefs: Forget Mosimane, we need Benni McCarthy! – OPINION
"We will sit down with him and his agent to discuss the future now that we will play in the Motsepe Foundation Championship."
Asked whether the club had triggered the option, he said: "Yes, we triggered the option, but with us going to the Motsepe Foundation, we will have to look into the issue."
TRANSFERS: Amakhosi make their move for experienced PSL striker
HOWZIT BENNI! Here's how Man United can beat Man City in the FA Cup final
---
CHIEFS READY TO PART WWAYS WITH CALEB
A Chiefs source confirmed that the club had contacted Chivaviro's camp. "The club has contacted Ranga's management team and expressed interest in signing him. If all goes well, they'll meet this week and discuss the potential transfer," the source told FARPost.
Chiefs are have not been convinced by Bonfils-Caleb Bimenyimana's performances and considering Chivaviro as a direct replacement. The man nicknamed 'Ranga Tanga' notched 17 goals across all competitions this season with 10 of those coming in the DStv Premiership and seven in the CAF Confederation Cup.
WOW: Former Maritzburg star bagging R983k monthly in the MLS
ICYMI: Things just went from bad to worse for The Glamour Boys