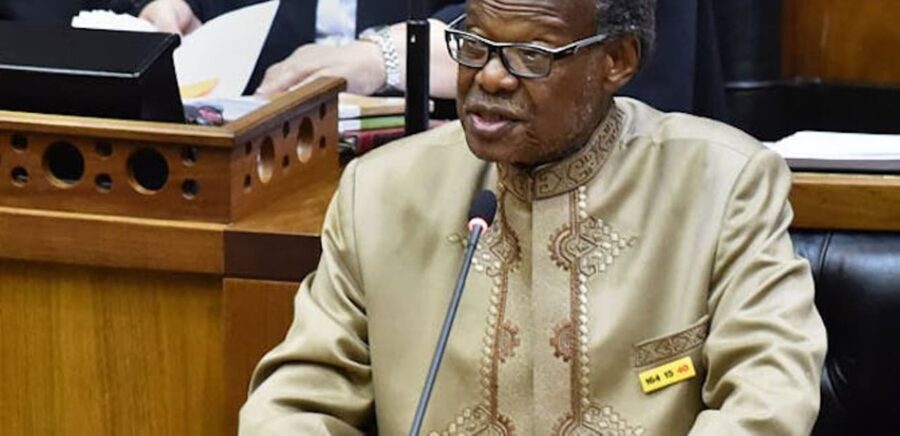 Mangosuthu Buthelezi: the Zulu nationalist who left his mark on South Africa's history
Buthelezi should not be dismissed as a mere stooge during apartheid. Yet, he deserves little praise as an advocate for human rights and civil liberties.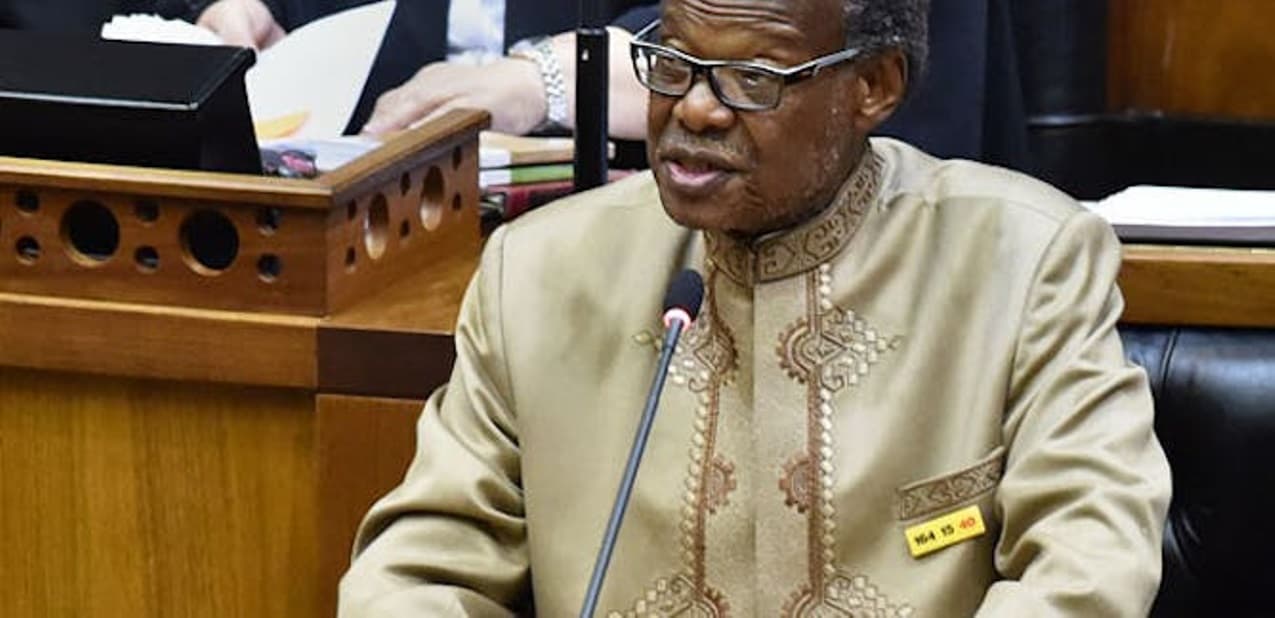 Mangosuthu Gatsha Buthelezi played a prominent role in South African politics for almost half a century. He was one of the last of a generation of black South African leaders who influenced the transition from the white minority apartheid regime to a society under a democratically elected government.
Prince Buthelezi (95) was born on 27 August 1928 in Mahlabatini into the Zulu royal family. His mother Princess Magogo ka Dinuzulu was the daughter of King Dinizulu. His grandfather was the prime minister of King Cetshwayo. So, he was the first-born in line to the Buthelezi chieftainship.
His Zulu identity became the decisive compass for his career in politics, and personified the ambiguities between ethnic identity and national policy. He became the only Bantustan leader who played a significant role in South Africa's transition to democracy and subsequent politics. Under apartheid Bantustans or homelands were the ten mainly rural, impoverished areas where black South Africans were required to live and have nominal "self-rule" and "independence", along ethnic group lines separate from whites under apartheid.
Buthelezi used his power to combine ethnic particularism with a policy aimed at inclusive national governance opposed to segregation under apartheid.
As Minister of Home Affairs (1994-2004) and MP since democracy in 1994, he remained a relevant political figure with considerable political influence. His political role remains a controversial and heavily criticised example of how a quest for power based on a Zulu identity as regional-ethnic particularism can take a huge toll on lives.
Under apartheid
In 1948 Buthelezi enrolled to study history and "Bantu administration" at Fort Hare University. In 1949 he briefly joined the African National Congress Youth League. He was expelled from the university in 1950 for his political activism, completing his degree at the University of Natal. In 1953 he became the hereditary chief of the Buthelezi clan.
In 1976 he was appointed the chief minister of KwaZulu. The area comprised 11 territorial enclaves in the province of Natal. It was a Bantustan under the apartheid state's policy euphemistically called "separate development".
In 1975 he revived Inkatha ka Zulu, a Zulu cultural movement established by King Dinizulu in 1922. It later became the Inkatha Freedom Party. According to Encyclopedia Britannica:
He used Inkatha as a personal power base that systematically mobilised Zulu nationalist aspirations, although his narrow regional and ethnic support base would make his ambition of being national leader difficult.
His Zulu stronghold allowed him to throw a spanner in the apartheid government's "separate development" policy, by preventing a declaration of pseudo-independence for KwaZulu.
As he once explained:
We have our own history, our own language, our own culture. But our destiny is also tied up with the destinies of other people – history has made us all South Africans.
Adam Houldsworth, in his PhD thesis on Inkatha and the National Party, 1980-1989, documents important domestic policy shifts, influenced by Buthelezi's political manoeuvres. He disputes the view that Buthelezi pursued an opportunistic and unprincipled policy.
Much of the underlying notion in Buthelezi's position was inspired by the conservative political philosophy of Edmund Burke (1729-1797). Buthelezi demanded a majoritarian power-sharing system on a national level as opposed to apartheid. He placed his hopes on reformist tendencies emerging from within the National Party.
According to Houldsworth (p. 210):
Buthelezi sought to improve Inkatha's prospects by advocating a long and multifaceted negotiating process which would allow for the gradual moderation of African politics and the reconciliation of disparate black groups … Inkatha politics were to an extent shaped by considerations of expedience in its efforts to retain or gain influence in South African politics.
Reinventing Zulu traditionalism for politics
Buthelezi turned his local-ethnic agency into a national policy factor by rejecting the Bantustan principle. This contributed to the growing awareness within the ranks of the more enlightened faction in the ruling National Party that a post-apartheid scenario needed to be negotiated.
With the African National Congress (ANC) becoming an increasingly influential factor in any negotiated solution, while at the same time a threat to his own interests, Buthelezi walked a political tightrope. Considering the exiled ANC as ideologically too left, he advocated the release from prison of its leader Nelson Mandela. Mandela had been jailed for life for sabotage aimed at overthrowing the apartheid regime. Buthelezi believed Mandela would be a moderating element, preventing a socialist transformation.
German historian Aljoscha Tillmanns adds further insights to Buthelezi's political strategy in his PhD thesis. As he shows, Buthelezi's political convictions were strongly influenced by a belief in consociationalism. As a concept of government by coalition it is a form of political power sharing among competing elites.
As sociologist Roger Southall has shown, this included attempts to seek closer cooperation with liberal and conservative whites in a politics of compromise. Buthelezi posed as a pragmatic reformer without any specific ideology.
His trust in and reaffirmation of capitalism appealed to the business community, both in and outside South African. Tillmanns (p. 408) quotes him from a meeting with the press, commerce and industry in Frankfurt in February 1986:
Dire necessity dictates that the free enterprise system be unshackled from its apartheid shackles (and…) multi-party democracy in which politics and economics are synthesised is prescribed by the need for economic development.
From civil war to democracy
Buthelezi personified both black nationalism and Zulu traditionalism. But his ambitions were confronted with and limited by the growing influence of the ANC in the negotiations for a post-apartheid society. This escalated into massive violent clashes between his Inkatha Freedom Party and the ANC. Thousands of people were killed.
He was willing to cooperate closely with the apartheid regime in his aim to prevent the ANC from seizing power. This went as far as having Inkatha members receiving military training from the apartheid government's army.
Buthelezi's determination to prevent the establishment of a new post-apartheid dispensation in which he had no major role ended in large-scale, deadly violence between IFP and ANC supporters in today's KwaZulu-Natal and Gauteng provinces. This escalated after the ANC and other liberation movements were unbanned in 1990. Thousands were killed ahead of the first democratic elections of 1994.
At the brink of civil war, Buthelezi – who originally refused to participate in the elections – decided to add Inkatha to the ballot papers. This paved the way to reducing the violence and allowed President Nelson Mandela to co-opt Buthelezi as minister of home affairs in his cabinet.
Buthelezi kept the portfolio during the first term of Thabo Mbeki's presidency. He also occasionally served as South Africa's acting president.
ALSO READ: Prince Mangosuthu Buthelezi to be laid to rest on Friday
The last days
With the decline of Inkatha in the 2014 elections, Buthelezi lost his cabinet post. He remained president of the IFP until 2019 and an MP until his death.
He had an uneasy relationship with King Goodwill Zwelithini, the Zulus monarch since 1971. With the king's death in March 2021, Buthelezi re-engaged more intensively with the Zulu kingdom and related politics.
Buthelezi should not be dismissed as a mere stooge during apartheid. Yet, he deserves little praise as an advocate for human rights and civil liberties. His appetite for power was always stronger. But no matter on which side of history he is placed, he will remain the only leader of a Bantustan who left an imprint on South Africa's way to democracy.
Henning Melber, Extraordinary Professor, Department of Political Sciences, University of Pretoria
This article is republished from The Conversation under a Creative Commons license. Read the original article.