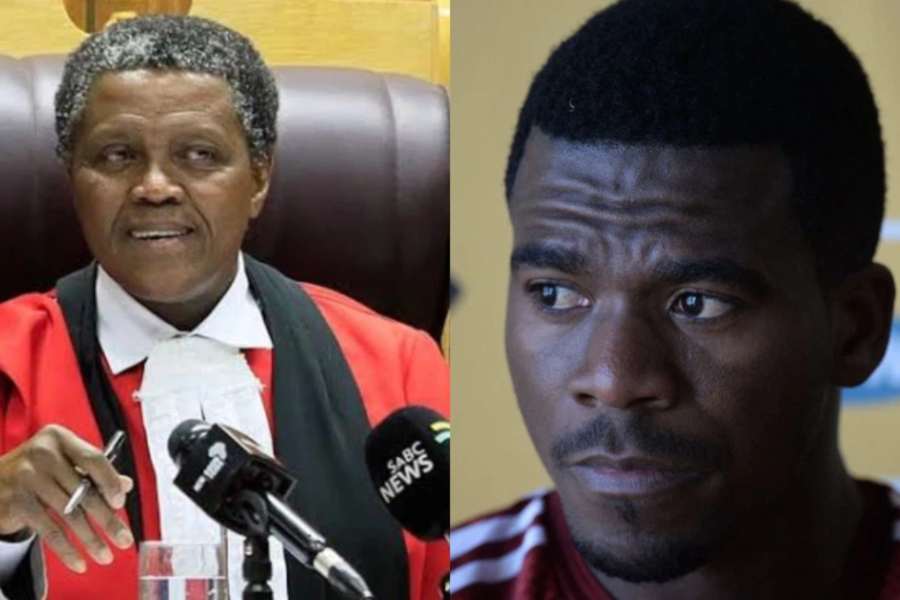 Meyiwa trial: Gun found on accused belonged to security company
Defence counsel representing accused number three, Mthobisi Mncube, in the Senzo Meyiwa murder trial poked holes in the witness' testimony.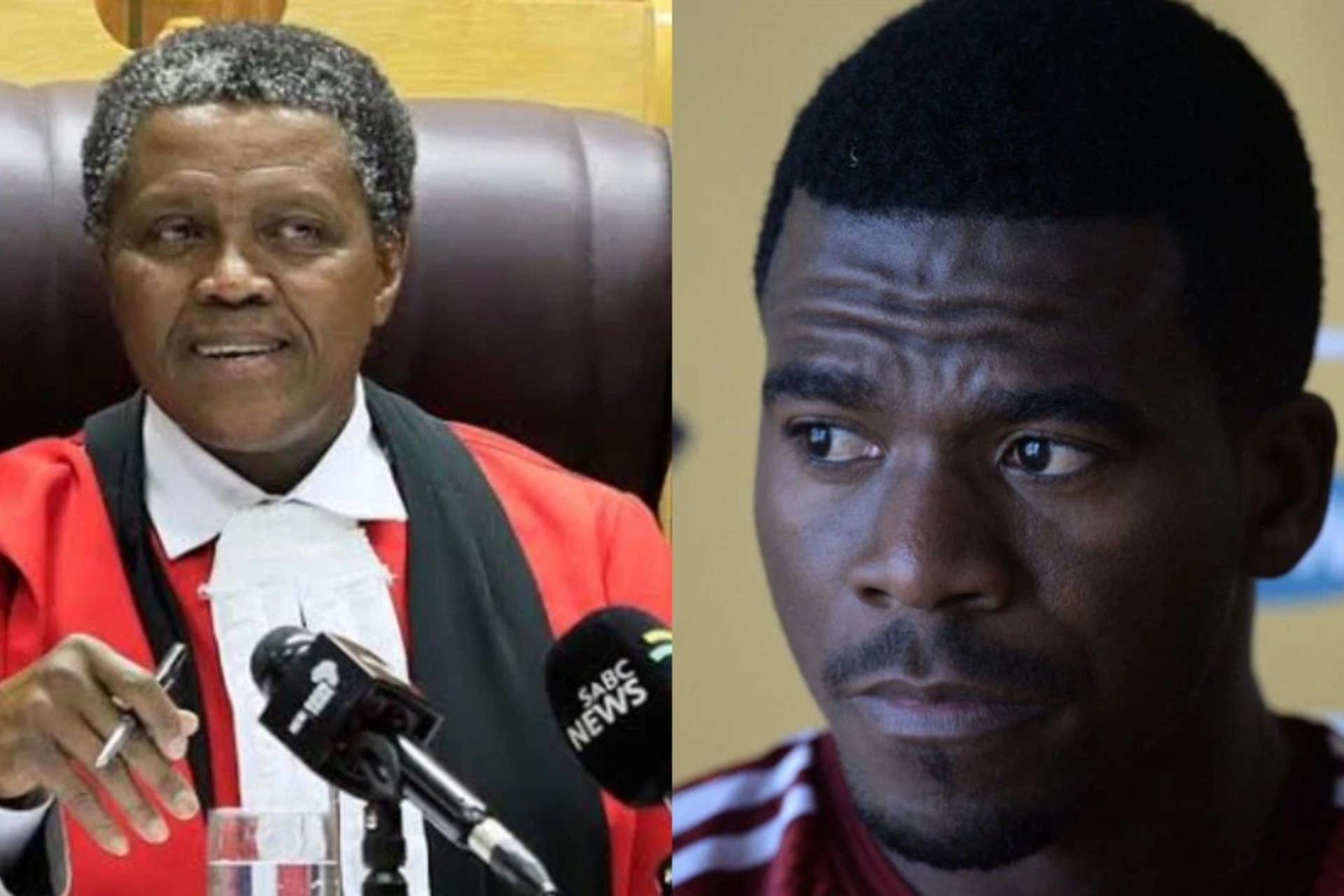 On Monday, 14 August, the rebooted Senzo Meyiwa murder trial went into its fifth week with new witness, Sergent Mandla Masondo revealing that the gun found on Mthobisi Prince Mncube belonged to security company Fidelity.
Mncube, who is accused number three in the murder of the Orlando Pirates goalkeeper who died in Vosloorus in October 2014, was arrested in February 2015 for the illegal possession of firearms and ammunition in a separate matter.
ALSO READ : 'Let her come explain this nonsense': Tumelo on Kelly's statement
GUN FOUND ON MNCUBE BELONGED TO FIDELITY EMPLOYEE
Sgt Masondo told the court that Mncube had dreadlocks at the time and a hand injury. He said the serial number of the gun was scratched off, so they used the "etching method" to trace it and found that it belonged to a Fidelity security guard.
"I requested phonebook, info, contacts and images. On top of the form is the IMEI number and cellphone number. The make and model of the phone is a Samsung model GTE 2220. The reason for cellphone downloading was to place the suspect on the scene and to get his accomplice."
ALSO READ: Senzo Meyiwa was already deceased in Kelly's car, neighbour says
NOTHING LINKING GUN TO MEYIWA CASE
However, when cross-examined by Advocate Charles Mnisi who is representing Mncube, he said that "there is nothing depicted by the firearm that was recovered on this case."
He added: "Should it have been, definitely, I think I was going to deal with it at that time and others."
ALSO READ: Senzo Meyiwa's brother says the murder trial is misleading
Masondo also said the firearm was not tested for fingerprints and they had not obtained a search warrant when they searched in Mncube's room.
"Did you investigate this firearm for possible fingerprints? Did you investigate the blue container? Did you investigate the magazine for any possible fingerprints?" Mnisi asked.
"No," responded Masondo.
Accused 1 – Muzikawukhulelwa Sibiya
Accused 2 – Bongani Sandiso Ntanzi
Accused 3 – Mthobisi Prince Mncube
Accused 4 – Mthokoziseni Maphisa
Accused 5 – Sifisokuhle Nkani Ntuli
They are all standing trial for premeditated murder, attempted murder, robbery with aggravating circumstances, possession of firearms without a licence and possession of ammunition.