Daughter's Plea on Dad's 60th: Please Help Find My Father & Missing SA Catamaran Crew
The daughter of missing South African yachtsman Reginald 'Reg' Robertson has issued another plea today – on her dad's birthday – for people around the world to please help in the search for the lost catamaran on which her father and two other South African men are sailing. All contact with the yacht , a Leopard 44 […]

The daughter of missing South African yachtsman Reginald 'Reg' Robertson has issued another plea today – on her dad's birthday – for people around the world to please help in the search for the lost catamaran on which her father and two other South African men are sailing.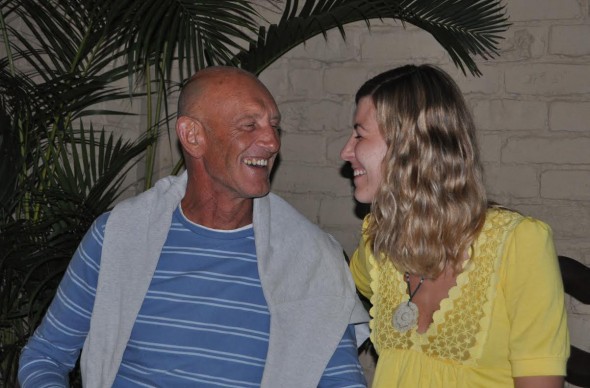 All contact with the yacht , a Leopard 44 catamaran, was lost on January 18. The three men aboard – Robertson, skipper Anthony Murray (58) and Jaryd Payne (20) – are all South Africans. They left Cape Town on December 14 to deliver the new boat to Phuket, Thailand. They should have reached their destination by February 2.
"Today (20th of March) is my Dad's 60th birthday and I would want nothing more than to be able to give him a massive hug and a kiss and wish him 'Happy Happies!' on his special day," Storme Robertson wrote in a message to SAPeople.
"A good sailing friend of his who shares the same birthday has planned some celebrations at the Royal Natal Yacht Club in Durban, of which they are both members. My brother and I wish we could be there with all of them. I miss my Dad so much and desperately hope to hear his voice and see him again soon."
In addition to the official Search And Rescue efforts with Australian Maritime Safety Authority (AMSA) and TUI Marine, the families of the missing men are hopeful that the Tomnod satellite search party will be able to help them establish the whereabouts of the three men and the catamaran they are sailing upon.
When on the Tomnod website, people are asked to tag objects as either ship/boat, life raft or other in images. The crowd sourcing theory operates on the belief that untrained observers who pick the same target can be as accurate as an expert.
Anyone with access to a computer and the internet can join the online search party.
Previous Tomnod campaigns include the 2.3-million internet users who helped scan more than 24,000 sq km of sea to search for Malaysian Airlines flight MH370.
"Our Tomnod online search and rescue campaign – 'Lost Catamaran & Crew at Sea' – has been invaluable to us, as it opens up the search to the world!" said Storme who now lives in the UK.
She said "thank you" just doesn't seem enough to express her gratitude to the 26,000 'Tomnodders' around the globe who are involved in searching tirelessly through satellite images to help locate the catamaran. "The response has been incredible! Everyone is just so determined to help us find our loved ones and spread the news of the campaign," said Storme.
"I even hosted a 'Search Party Party' for about four hours at my house in Bournemouth with some of my friends and work colleagues where we all brought our laptops and searched the Tomnod images together. It was a really encouraging evening, where we were able to share and discuss our sightings with each other.
"We ordered pizzas and listened to some of my Dad's favourite music – a love we've always shared."
To help find the missing catamaran, please:
"We are so grateful to each and every person that has helped us and continue to help us in establishing the whereabouts of my Dad, Anthony and Jaryd," says Storme. "Hopefully we will have some good news soon!"