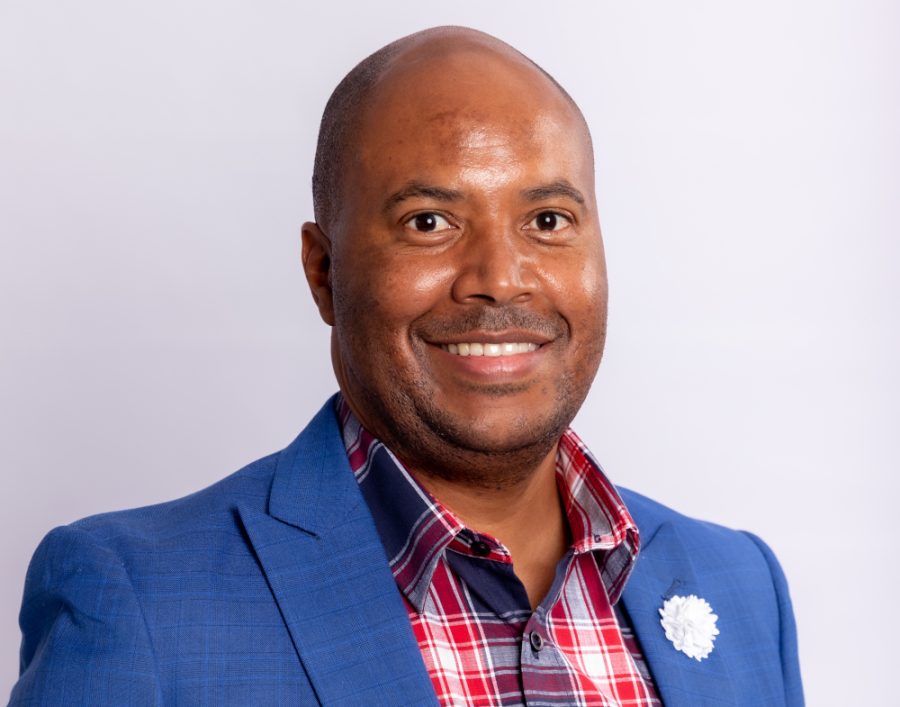 My daughter is thriving in her online high school
UCT Online High School ensures that my child has access to top-quality educators, who are responsive and supportive whenever they are needed. As a parent of a learner at UCT Online High School in South Africa, we naturally approached this new mode of learning with caution. At the time of investigating high school options for […]
UCT Online High School ensures that my child has access to top-quality educators, who are responsive and supportive whenever they are needed.
As a parent of a learner at UCT Online High School in South Africa, we naturally approached this new mode of learning with caution. At the time of investigating high school options for my child, we were looking at the evolution of education as well as market trends as far as university degrees are concerned and if our choice would meet the challenges of today in the workplace. We needed a school which was first of all local, and we were also looking for sustainability and some kind of history in the field, despite this being a new area in South Africa, more so in the high school space. UCT comes with huge credibility and it's backed up by a technology partner like Valenture Institute that's pioneered online education with its GetSmarter application for over 10 years now. Our collective consensus was that both the immediate future of university and workplace environments would be underpinned by technology, and it was therefore imperative to equip our child with these necessary, innovative tools – hence we decided upon this new mode of high school learning from the University of Cape Town.
As the first cohort of both parents and learners in 2022, we knew that it would be an adjustment, and at times, a challenge. At the same time, a necessary step towards preparing our child for not only the future of learning but also the future work environment – the world is moving at an incredible pace and we wanted to equip our child as best as we could. I am extremely pleased with the comprehensive approach of UCT Online High School towards an online education that is offered to my child. Although 'online learning' has not been without its challenges, the benefits and advantages of this new approach outweigh any difficulties that we have experienced, and many of these were also experienced in our previous traditional schooling environment.
In comparison, quality traditional schooling is very expensive and involves transport and additional time to and from school which is not only an inconvenience now, but costly too. The savings we have made with online schooling we're now able to share with our daughter for extra pocket money over weekends or other responsibilities. Our daughter also has the flexibility of waking up later than other learners in traditional school which she welcomes, and being able to finish immediately after her school day at home offers her additional rest and time to quickly change over to after school activities.
PARENT'S DETAILED OPINION ON ONLINE LEARNING
As parents, one of the biggest universal challenges of online learning is the perceived lack of personal interaction with teachers and a learner's peers. My daughter has however adapted well and created a personal schedule to balance her social life with local friends for in-person contact meetings over the weekends and to also be involved in after school extra mural activities to balance her physical fitness too. This problem is not isolated to South Africa, but is something that America, Europe and Asia are still working towards solving. However, the online learning platform that UCT Online High School provides ensures that my child has access to top-quality educators, who are responsive and supportive whenever they are needed. What speeds up the process of continuous improvement is UCT Online High School's ability to action day to day complaints, comments and compliments and quickly make development changes to the online learning platform so that it ultimately improves the learning process and environment, for both parent and learner. I've never experienced such an adaptable platform, and this is a welcome advantage for our child in an ever-changing country, and world.
It is my opinion that online schooling becomes very successful once all three parties are actively involved, namely; the school (and teachers), the learner and the parent(s). Regular check-ins and being able to track progress, and receiving constructive feedback certainly elevates this style of learning. The new 'ConnectED' mobile parent app from UCT Online High School is certainly an enabler to make this function work smoothly and more interactive. And, the school has certainly gone out of their way to find great Support Coaches who are passionate about their learner's progress and emotional wellbeing. The Coaches regularly check in with me and give comprehensive feedback whenever necessary.
Moreover, the flexibility of their online learning platform means that my child can create a personalised learning environment that fits their needs and learning style. This has allowed my child to take ownership of their education and become more self-directed throughout their schooling. I've seen the personal growth in my child as a grade 10 learner in 2022, and now a grade 11 learner in 2023. My child's focus, discipline, ability to self-solve problems, and make logical and informed decisions has significantly increased. Her own confidence has grown and she seamlessly navigates between her independence and being in company or groups of people. Our child has certainly become much more committed and able to solve more complex problems on her own. She is certainly being developed for the difficult task of university and new technologies. The online learning and consequent self-study research equips her with solid expectations to deliver on time and for her own gain. This gives her excellent insight into what the real-world workplace will eventually look like. The growth in my daughter has been phenomenal – there is significant holistic maturity taking place – physically, mentally, academically and emotionally.
The UCT Online High School programme has also brought significant emotional benefits to my child. As an online learner, my child has had more time to focus on her interests and hobbies, which has tremendously enhanced her personal and emotional growth.
The online high school programme has provided my child with a diverse range of courses that are rigorous, and aligned with global standards. This has exposed my child to a wider pool of knowledge and skills, giving them a competitive edge for their future studies and career pursuits. As parents, it is a heartwarming feeling to be able to provide this to your child.
UCT ONLINE HIGH SCHOOL: GIVING NECESSARY TOOLS, SKILLS AND KNOWLEDGE
Overall, I am confident that my child's education at UCT Online High School has given her the necessary tools, skills, and knowledge to excel academically and move on to higher education with the same enthusiasm. As a parent, I highly recommend UCT Online High School, and I am grateful for the opportunities it has provided my child.
I'm proud to be associated with the future of learning and UCT Online High School as a leading brand and institution in this space. We made the right decision, and our child is reaping the benefits.
Is online high school a fit for your family? UCT Online High School have created a quick and easy 'Family Fit Quiz' for parents to see if online high school is a fit for your family. Find out if your child is a "tech-savvy superstar" who would excel in an online high school, a "digital dynamo in training" who would thrive with some additional support, or an "in person prodigy" who is best suited to a brick-and-mortar schooling environment. Head here to take the quiz and receive your personalised results.
Want to join the future of schooling? Download a CAPS, Cambridge International IGCSE or Adult Matric curriculum Info Pack from www.uctonlinehighschool.com to find out how you can join the school of the future. If you've still got questions, or need some more guidance, please contact one of UCT Online High School's friendly Admissions Consultants at +27 21 140 1792 or email admissions@uctohs.valentureonline.com. To see how it all works, watch the video below:
*Disclaimer: Mr Grant Son is not directly affiliated with UCT Online High School or Valenture Institute, other than being a parent of a learner currently enrolled at the online high school. Mr Son has volunteered his time and written experience in order to submit this parent testimonial on UCT Online High School's behalf. He has not received any form of remuneration or advantage for this factual account. Mr Grant Son is a Professional Consultant and Non-Executive Director on various boards across South Africa, and resides in Johannesburg with his family.