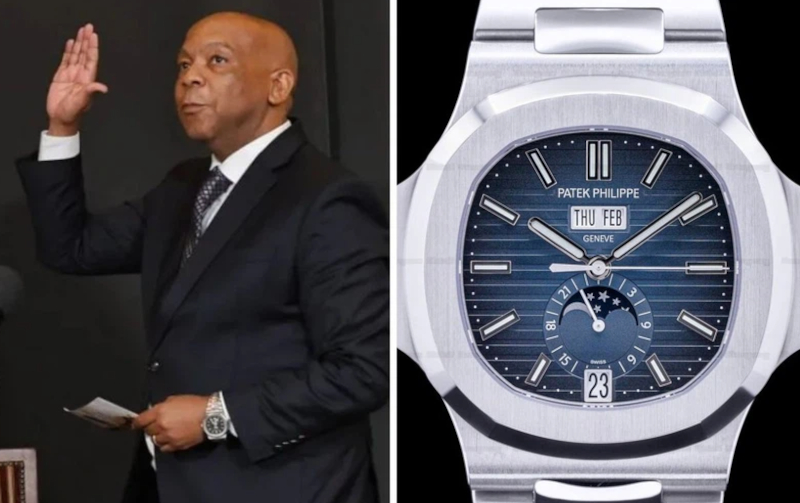 New Minister of Electricity wears R4 million designer watch – PICTURE
Time is money! South Africa's first-ever Minister of Electricity Kgosientso 'Sputla' Ramakgoba was spotted wearing a watch worth well over R4 million! New Minister of Electricity Ramakgopa is known for his electrifying dance moves – as well as his expensive taste in fashion, particularly designer watches. This week, the former Tshwane mayor was spotted wearing […]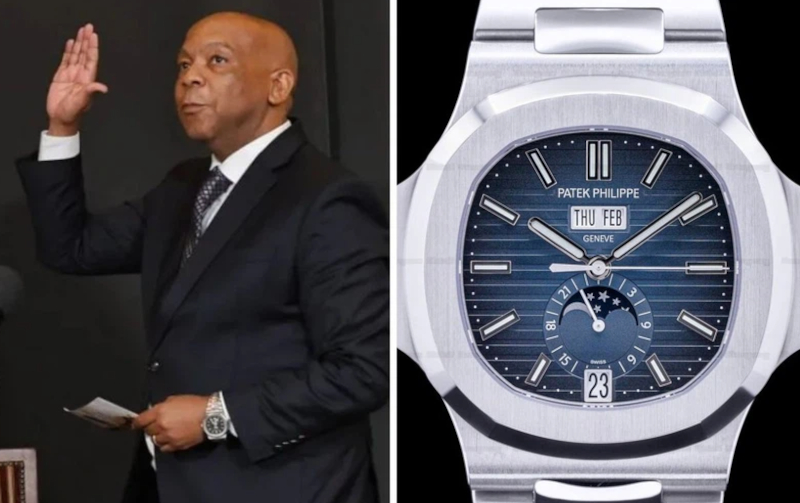 Time is money! South Africa's first-ever Minister of Electricity Kgosientso 'Sputla' Ramakgoba was spotted wearing a watch worth well over R4 million!
New Minister of Electricity Ramakgopa is known for his electrifying dance moves – as well as his expensive taste in fashion, particularly designer watches.
This week, the former Tshwane mayor was spotted wearing a multi-million rand timepiece during his swearing-in ceremony.
ALSO READ: Minister of groove? Sputla's dance moves have Mzansi amused
MINISTER OF ELECTRICITY IS SEEN WITH DESIGNER WATCH 
According to one tweep, the watch Kgosientso wore was a Patek Philippe Nautilus valued at over R4 million.
The watch and similar other ones are seen on his Instagram account.
ALSO READ: Minister of Electricity: Meet his beautiful, young wife [photos]
My bf and i spotted our new electricity minister sports a Patek Philippe watch or two … pic.twitter.com/fEQUdAfUog

— Kimberley (@kimberleydujour) March 8, 2023
According to Chrono24, the brand has various high-end pieces in its range, which are priced between R1 million – R16 million.
ALSO READ: Minister must-have? SA politicians with young, glam wives [photos]
Earlier this week, the Minister of Electricity went viral for his dance moves and his beautiful young bride, with whom he has a 13-year age gap. And social media users are hoping he brings the same electric energy and youthfulness to his new position.
Damn, you guys are eating money. Checkout you Patek Philippe Nautilus watch, 4.5 million rands. https://t.co/82n9NvL62x

Haiii, just keep eating your share. pic.twitter.com/bAwrCW9JnB

— Siphungule Blazer🛡️ (@Siphungule) March 8, 2023
Apart from multi-million rand watches, the minister also has a flair for sophisticated fashion.
In pics posted on his social media account, the minister – casually named Sputla – shows off his looks, made by a local designer.
ALSO READ: Issa vibe! Minister of Electricity shows off his dance moves
View this post on Instagram